Cowboys being held hostage by a backup quarterback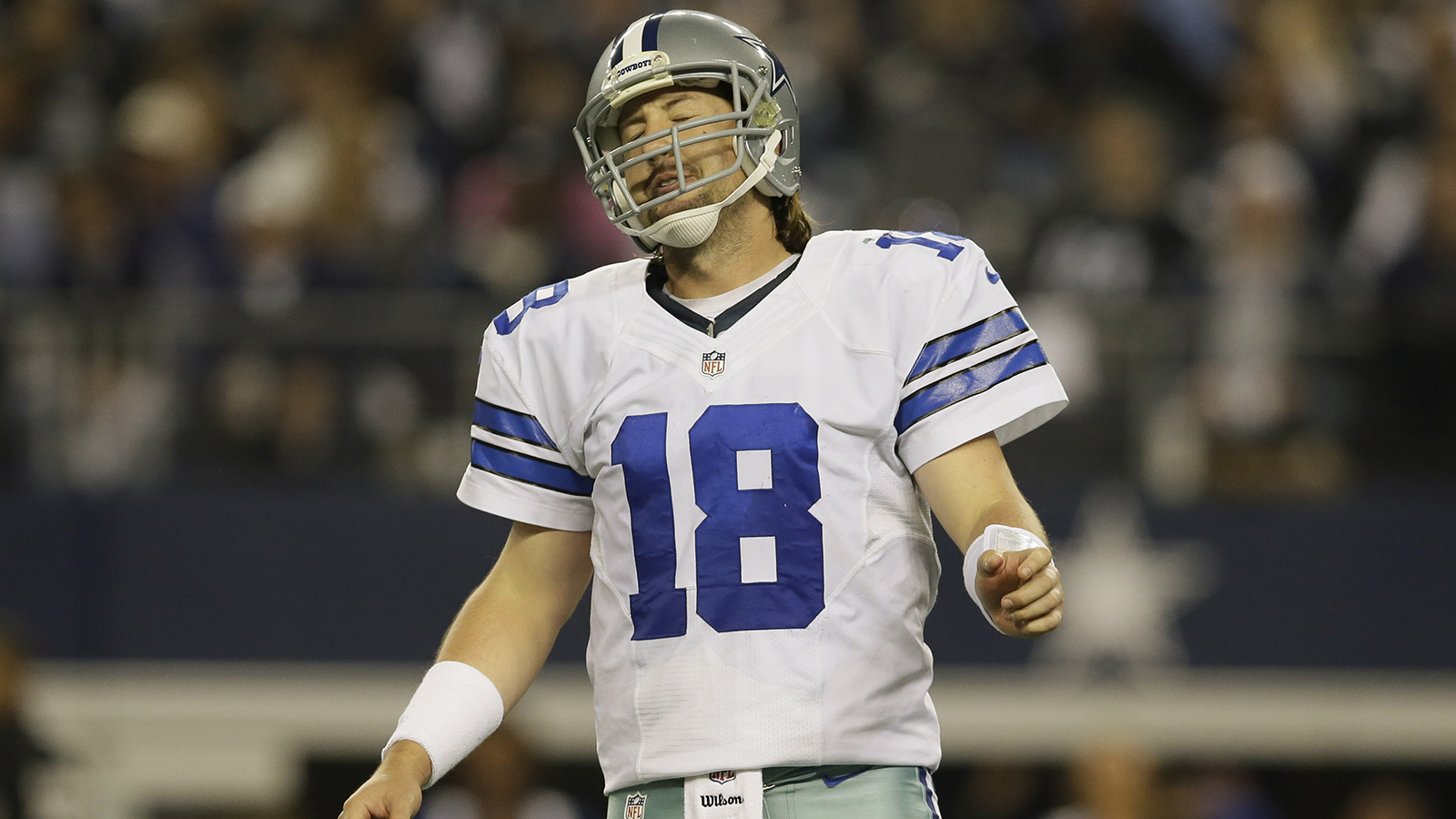 In my 11 years of covering the NFL, I've never seen a team held hostage by a backup quarterback. Until now, that is.
The Dallas Cowboys are in limbo at the most important position on the field because they are allowing Kyle Orton to dictate his terms. He's obviously flirting with the idea of retirement based on his absence from the team's voluntary offseason program. Quarterbacks coach Wade Wilson was recently told by Orton's agent to give his client some space. Pardon me? Has anything in Orton's career warranted giving the man some space? Most folks making $3.5 million to hold a clipboard aren't making demands. It's beyond me why the Cowboys have given Orton any leverage at all.
If his heart's not in it, cut him and start working on Plan B. The backup position with the Cowboys has become more important based on starter Tony Romo trying to return from back surgery. Orton's probably attempting to extract another million or so out of Jerry Jones with this stalling tactic, although that's just my gut feeling.
The Cowboys need to part ways with Orton and decide if either Brandon Weeden or Caleb Hanie is capable of holding down the primary backup spot. Weeden's being referred to as a developmental player, which is an odd thing to say about a 31-year-old former first-round pick. Hanie, who hails from nearby Forney, Texas, has played reasonably well behind Jay Cutler in Chicago. That said, neither player can get you through more than a two-game absence from Romo.
A lot of this comes back to the Cowboys' refusal to even think about drafting Romo's eventual successor. And they've been undermined by not having a decent backup option in the past. Jason Garrett's belief that Brad Johnson could fill the role got him in hot water with Jones. I'm told the owner was livid after seeing that Johnson was nothing more than a check-down quarterback. Jon Kitna helped settle things down in 2010 and may have been a big reason Garrett was offered the head-coaching position following that season.
I've known Wilson for years. He spent a lot of time in this league as a backup quarterback, so he knows what's expected. It's demeaning for the Cowboys to ask him to check up on Orton. If the guy doesn't want to play football, send him off to retirement. Wilson talked about his current backup options during the recent rookie minicamp.
"You can tell they've been in training camps before, been on teams before, the way they carry themselves," Wilson told reporters of Weeden and Hanie. "They understand concepts, they understand defenses and they have a veteran presence about them, and they can throw the ball extremely well."
The Cowboys need to quickly decided whether either quarterback is up to the task. If the answer's no, I'd look at a more experienced quarterback such as former Redskins starter Jason Campbell. Orton isn't a good enough player to have this much leverage over an organization.
It's time to cut your losses and find someone who's still interested in football.