Cowboys are leaking D-linemen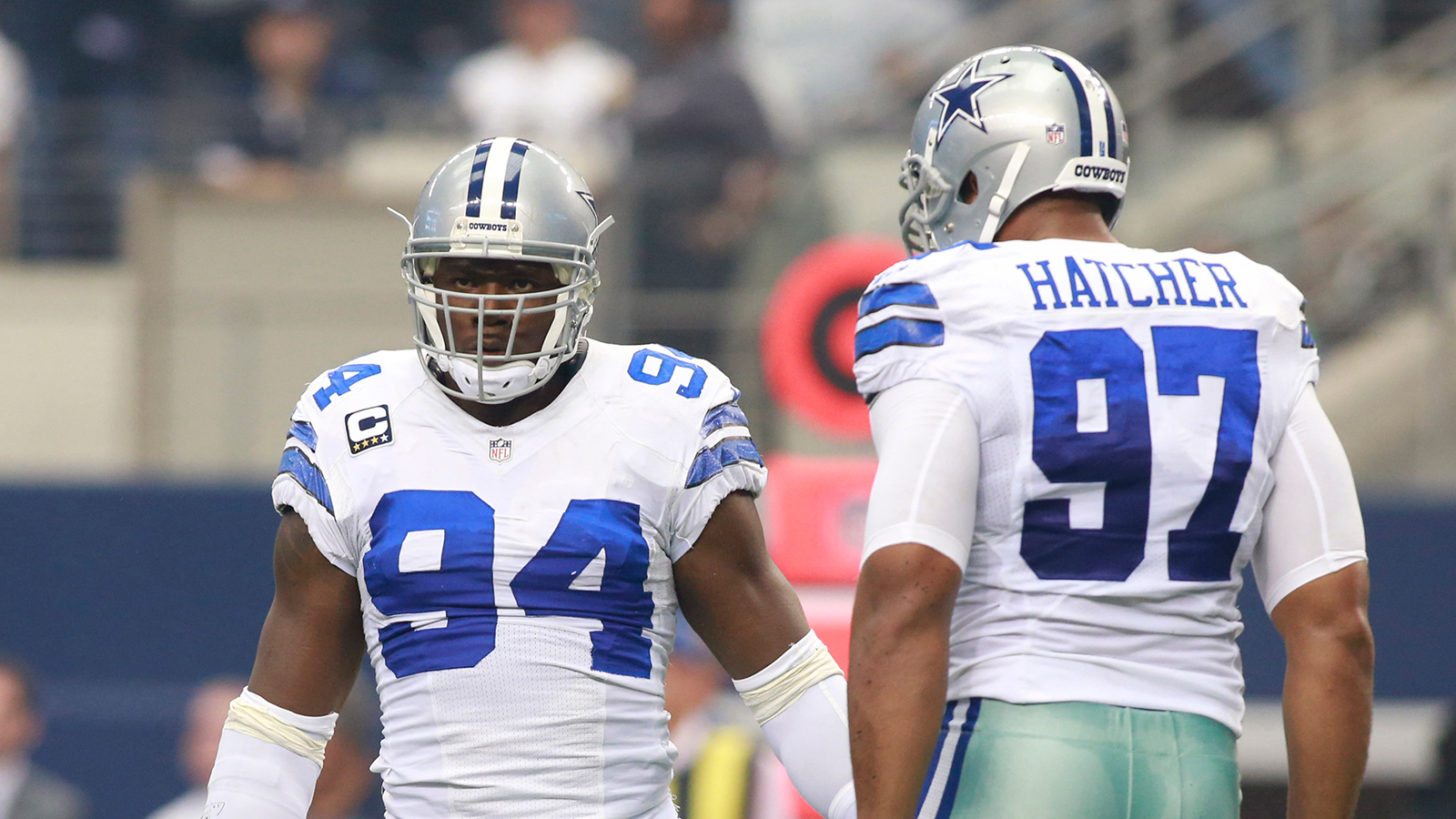 After what turned out to be his final game with the Dallas Cowboys, defensive tackle Jason Hatcher turned to me and said, "In about a month, you'll forget I was ever here."
Given that he was coming off the best season of his career (11 sacks), that didn't seem like an accurate statement. And now that he's joined the Washington Redskins, Hatcher will remain a familiar sight for Cowboys fans. It's more understandable the Cowboys would part ways with DeMarcus Ware than Hatcher, who was easily the best player on the defense last season.
We'll never know if Hatcher would've given the Cowboys a hometown discount because it sounds like they didn't have much interest in retaining him. Maybe the organization has finally decided not to commit big money to men in their 30s, with the notable of exception of Tony Romo.
"They didn't show no signs that they wanted me back," Hatcher said in a radio interview with the "Ben and Skin Show" on local radio Thursday. "I know the fans are upset. They should be. They have all the right in the world to be. But I made the right decision for me. If we could've made it work out we would've, but I'm in a great place with the Redskins, a great organization. I'm looking forward to getting back to football."
There were also reports Thursday that Washington was interested in signing Cowboys defensive end Anthony Spencer. I think the Cowboys would be interested in a one-year deal with Spencer, but he'll be looking for more security than that. And he's probably attracted to Washington's 3-4 scheme.
It now looks like Hatcher was the only Cowboys defender who benefited from the conversion to the 4-3 scheme. But if not for Jay Ratliff's messy departure, Hatcher wouldn't have been in position to have a breakout season at the three-technique. He's joked that he would've asked for a trade if he didn't get to play that position in Monte Kiffin's defense last season.
The Cowboys need to stop the bleeding at some point. They could've had former Giants defensive end Justin Tuck at a reasonable rate, but he signed with the Raiders on Wednesday. Dallas signed defensive end Jeremy Mincey and defensive tackle Terrell McClain, but neither player is projected to be a starter. Of course, George Selvie and Nick Hayden weren't supposed to start when they showed up at training camp last July.
I think the Cowboys are wise not to spend lavishly now that they finally have some room under the salary cap. Striking quickly in free agency rarely pays off, although it's hard to argue with what the Denver Broncos accomplished in the first 24 hours. It was surreal to hear Ware talk about how Denver was the perfect fit for him. The idea of releasing Ware seemed pretty far-fetched right up until the time it actually happened.
I heard some Cowboys fans on local radio today talking about how losing 10 or 11 games might be the best thing for the organization next season. And while there might be some validity to that school of thought, it won't help Jason Garrett keep his job. If I trusted the Cowboys to make the right moves via free agency and the draft, maybe taking a step back would make sense. But they haven't done anything to earn that trust in recent years.
The Cowboys are about to put themselves in a situation where they nearly have to land a starter along the defensive line in the first round of the draft. That's not a great situation to be in because you'd like to take the best player available, regardless of need.
For now, the Cowboys are supplying other teams with talented defensive linemen. Maybe we will look back on the first few days of free agency someday and think the Cowboys made some shrewd decisions.
For now, though, this team features an inexperienced group. And the ranks are getting thinner by the day.
Who knew the worst defense in the NFL would get raided in the first 72 hours of free agency?