Clowney putting in extra work for position change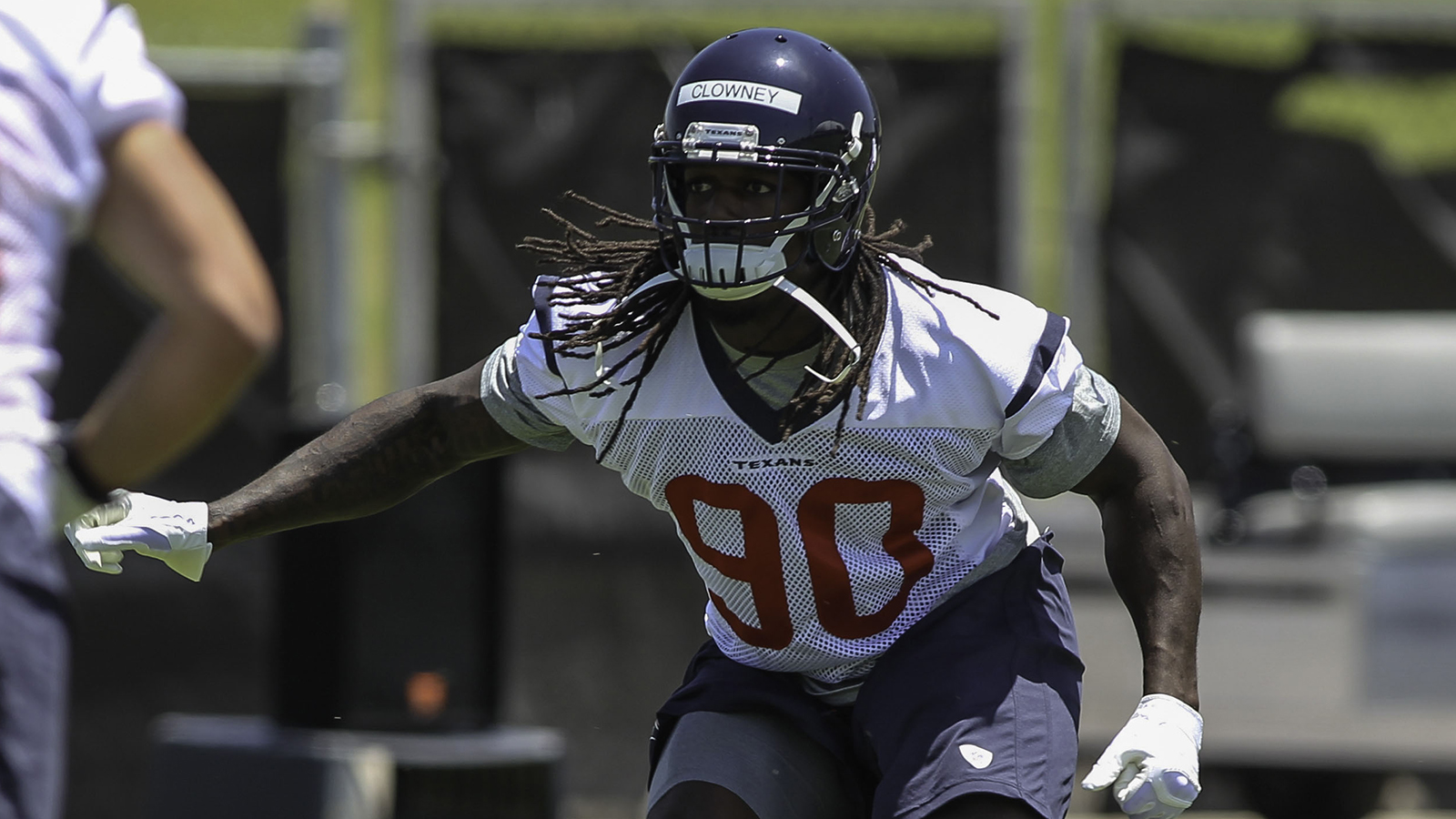 Houston Texans No. 1 overall draft pick Jadeveon Clowney is working extra hard to stay on schedule with his position change from defensive end to linebacker.
Head coach Bill O'Brien had nothing but praise for the rookie as he continues to be tutored by first-year linebackers coach Mike Vrabel and defensive coordinator Romeo Crennel.
"He's really worked hard," O'Brien told the Houston Chronicle. "That position has worked extremely hard, just like all the positions. He's a guy that's come in here and really put in extra time so far and he needs to keep doing it."
Doing more than what is required on the practice field in offseason team workouts, Clowney has even spent extra time in the training room to improve his flexibility for his new position. Crennel has the former South Carolina standout on a program that will teach him his new responsibilities on a step-by-step basis.
"That's what Romeo always does and I like that," O'Brien said. "There is a foundation there. Then you move from there to the next package, which was nickel and then the next package, which was dime."
Overall, O'Brien believes everything is on track for Clowney, along with the rest of the linebacker crew, to be ready in time for the regular season.
"I think we're on the right track (with Clowney) and I think the whole linebacker position in on the right track," O'Brien said.
Clowney, along with all other Texans defenders, are expected to be versatile in O'Brien and Crennel's system. After learning linebacker, Clowney will also be tutored in expanding his defensive-end play, along with learning three-technique and nose tackle.
"Sometimes he moves around," O'Brien said. "You do it by package so he can in his own mind, along with all the players that do those things, they can segment in their mind and understand the importance of each package."
Signing a fully guaranteed four-year/$22.2 million contract last week, Clowney is ready to put his athleticism on display in his first year of professional football.
"I been looking forward to it for my whole life," Clowney said. "Now I get paid (for) something I love to do: play football."
Follow Shawn Ramsey on Twitter: @ShawnPRamsey