Change again on agenda at Big 12 meetings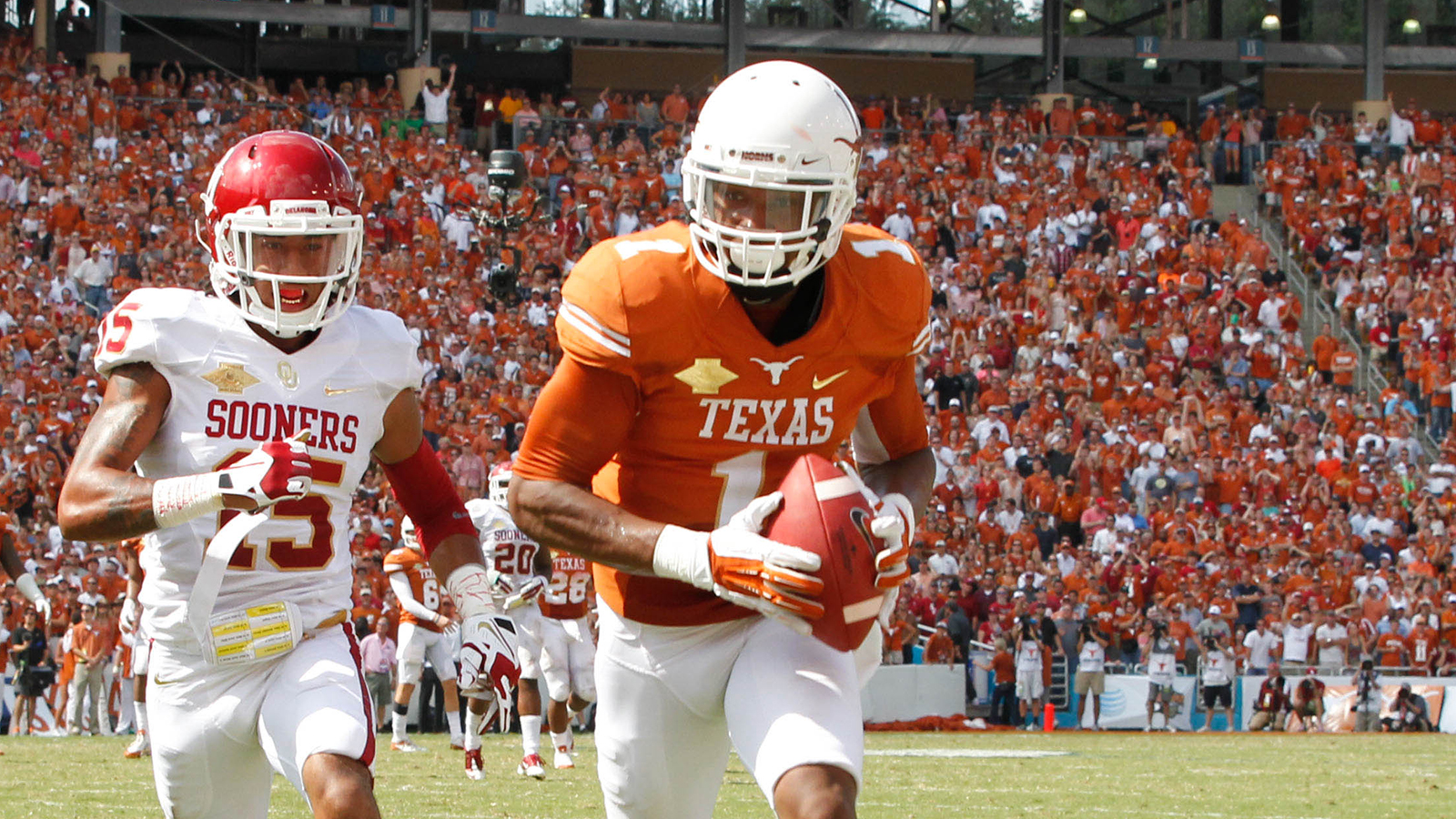 Four years ago, the Big 12's members met in a Kansas City conference room and desperately tried to preserve the status quo.
Well, some of them did, anyway.
They failed.
Nebraska exited stage north and joined the Big Ten, officially ushering in two-plus years of major college sports upheaval that ended with four programs (Nebraska, Colorado, Texas A&M, Missouri) leaving the Big 12 and two programs (TCU, West Virginia) joining.
Despite persistent rumors and rumblings since the Big 12 settled on 10 members, expansion is assuredly not on the agenda for the annual gathering of the conference's athletic directors and presidents. BYU, spurned by the ACC and SEC's recent scheduling announcements, won't be sneaking in a back door at the Four Seasons Resort and Club in Irving, Texas to make its case for membership now or at any foreseeable point in the future.
Just because the conference isn't fighting off buzzards who want to pin it to its death bed doesn't mean change isn't still the main issue on the agenda at this week's meetings.
This time, the Big 12 will be campaigning for change, not fighting to hold it off.
The Big 12's enemies in realignment–the Pac-12, SEC and Big Ten–have become allies as college sports moves into a new era with a playoff in college football and possible major changes to legislation on the horizon.
"Everybody'€™s got new grant of rights and new TV deal," a Big 12 athletic director told Fox Sports Southwest. "Those conversations have changed to 'Here'€™s where we'€™re at and here'€™s where we'€™re going.'"
This week is about organizing a united message regarding the Big 12's exact stance toward oncoming change.
NCAA reform will take up much of the agenda over the three days. College sports are changing once again, but the battle lines aren't drawn between major conferences this time. The Big 5 conferences are all discussing increased autonomy from the smaller leagues to allow schools with bigger budgets to use their advantages to provide greater benefits for student-athletes.
Most in the Big 12 want to shape the debate on those grounds, perhaps by not repeating the buzzword "autonomy," which for some, conjures up scary images of what the Big 5 separating from the rest of the conferences could mean for the schools outside the Big 5's 65 members.
In an interview with USA Today last week, commissioner Bob Bowlsby shrugged off the argument that competitive imbalance should be a deterrent to major change.
"We've tried to legislate competitive equity and it really has never existed," he told the paper. "We win more than 90 percent of the national championships in those 65 schools, and it's been that way for a very long time. That's not to say they're not doing great things at a lot of those other universities. We just have to, on this occasion, vote an enlightened self-interest."
The Associated Press acquired a letter from the Pac-12's presidents to the other Big Five conference presidents that specifically mentioned scholarships that covered the full cost of attendance, greater medical care, continued education and lowering time commitments and demands for student-athletes as part of changes that should be considered.
Some of those changes are also referenced in a proposal for change from the NCAA Division I Board of Directors. Bowlsby and his group of Big 12 CEOs will spend the week discussing much of that change, and Bowlsby is likely to serve as the chief voice for the league's collective stance on the issues.
"A lot of it is being played out in the national media," the Big 12 athletic director said. "It's a lot of listening. Paying attention to national debate and discussing it. Commissioner Bowlsby does a nice job of laying out what's going on on a national landscape and we have a good dialogue."
The Big 12 won't be announcing any championship sites this year. Those are set for each sport through 2016. Traditionally, the league announces its annual revenue for the year on the final day of the meetings.
This year, new members TCU and West Virginia will receive a 67 percent share of league revenue. Last year, they received a 50 percent share of $11 million. The league's other eight members earned $22 million each from the conference's $198 million pool.
TCU and West Virginia will receive 84 percent shares for the 2014-15 school year before moving to full shares in 2015-16.
Those shares do not include revenue from Tier 3 media rights, which individual schools in the Big 12 own and can use to produce additional revenue independent of the conference.
USA Today reported last week that the Pac-12 earned $334 million in the 2012-13 school year. The Pac-12 distributed around $228 million of that its members, which equaled around $19.8 million for each school, excluding Utah. Utah received just over $10 million, per its agreement to join the conference.
The SEC and Big Ten earned $315.4 million and $318.4 million in the 2012-13 school year.