Carlisle looking to win with new faces on Mavs' roster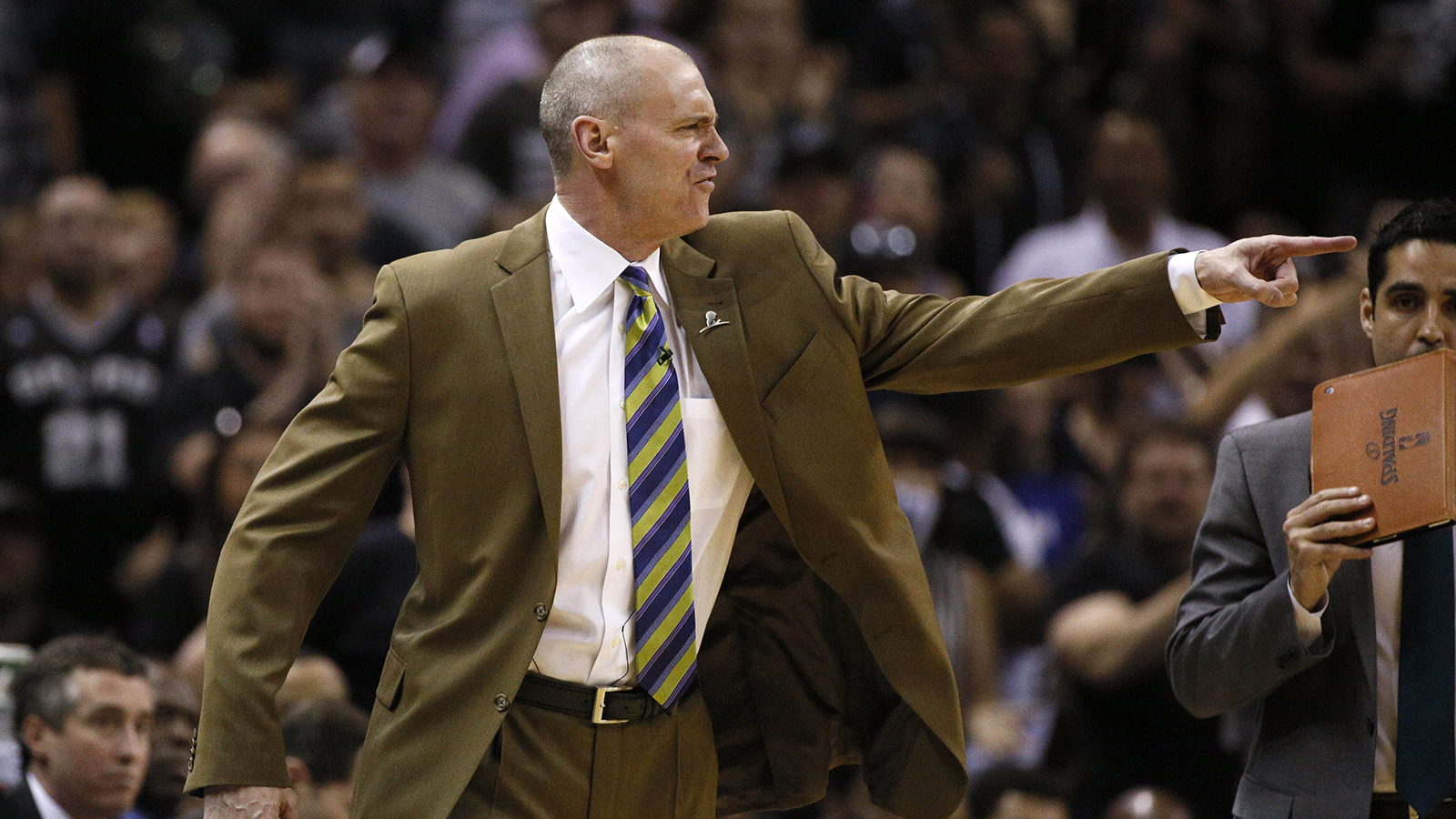 In the aftermath of the trade that brought Tyson Chandler and Raymond Felton to the Dallas Mavericks, Rick Carlisle seemed to believe he'd still have players such as Vince Carter and perhaps even Shawn Marion on his roster. That all changed when the Mavs decided to sign Rockets small forward Chandler Parsons to a three-year, $46 million offer sheet.
Carlisle will once again try to win with several new parts, including 34-year-old Rashard Lewis. The former Heat power forward redefined himself as a three-point specialist for the Heat last season and Carlisle believes he'll be a key player off the bench for the Mavs. On Wednesday, Carlisle was asked if this feels like the same thing he's gone through the past three seasons with adding several new faces.
"Yeah, it feels the same," Carlisle told 103.3 FM's The Afternoon Show with Cowlishaw and Mosley. "That's all right. It's great to inject new blood to a team. You wanna have good players and we've got some guys who are really good. We're gonna be OK. Whatever happens with our roster to start the year, I know that we'll also continue to get the roster better as the season goes along. We're always opportunistic. I also believe that this is really one of the byproducts of the new CBA two and a half years ago … that there is more player movement and you're not going to have the same kind of continuity you once had. Look at Miami. We'll see more of this kind of stuff."
Though he wouldn't want to bring it up himself, Carlisle is one of the main reasons Mark Cuban and Donnie Nelson are comfortable churning this roster on an annual basis. They've had to be flexible after missing out on Deron Williams, Dwight Howard and Carmelo Anthony the past three seasons. Last year's Plan B worked out extremely well with Monta Ellis becoming a borderline All-Star caliber player for the Mavs. And even though Dallas had to overpay for Parsons, it's not as crazy as it seems because Dirk Nowitzki and Ellis are playing on team-friendly contracts. Carlisle raved about Nowitzki's willingness to sacrifice in order to help the Mavs put better players around him. The fact that his contract reportedly came in at three years, $25 million was remarkable when you consider what he would've been worth on the open market.
Carlisle and the Mavs had been impressed with Parsons since he entered the league three seasons ago. For a creative coach like Carlisle, Parsons offer a lot of different possibilities.
"We always liked him. He's a guy you can't help but like," Carlisle told us. "He's energetic; he plays both ends; he's highly skilled. He can shoot the three, he can attack the rim; he can make plays. I think he may have led the league in 'floaters' made last year. I think it speaks to the versatility of his game. We've seen him be a very effective defensive player as well.
"He's gonna play multiple positions. I see him as our starting small forward. And I see him with the ability to bump to the big forward position. Maybe when Dirk goes out of the game, that's a possibility. He can also play smaller and he's guarded guards. Those are the kinds of guys every team is looking for right now. And with his age being 25, this is a young guy we can build with."
I was intrigued to hear Carlisle talk about Parsons on the defensive end. I certainly don't think that's been a strength of his in Houston. But I also know that James Harden's blatant disregard for defense could rub off on his teammates at times. Carlisle will ask Parsons to commit to playing a team defense that will be anchored by Tyson Chandler.
Parsons probably shouldn't have talked about being "offended by the process" of how the Rockets came to their decision, but you have to love his confidence. He was bothered by the fact that Houston was seeking a third "star" because he considered himself to be that person. It's hard to project what Parsons' ceiling might be as a player, but the fact that he's 25 bodes well. He doesn't strike me as someone who will be overwhelmed by having to live up to a big contract.
He feels like the Rockets should've matched the offer sheet and he'll try to drive home that point as often as possible. Nowitzki won't have any problem making less than Parsons because that's just how he's wired. It will be interesting to see how Ellis reacts to Parsons making nearly double what he makes per season. The good news for Ellis is he's young enough to warrant one more sizable contract.
And as we learned in recent days, timing is everything. This won't be the same Mavs team that nearly knocked off the San Antonio Spurs. But in this NBA, the Spurs are about the only team capable of maintaining essentially the same roster year after year.
For the Mavs, having several new faces is just business as usual. The fact that one of them is a potential star in the making at age 25 is a nice change, though.