Camera captures amazing skydive onto Texas Tech field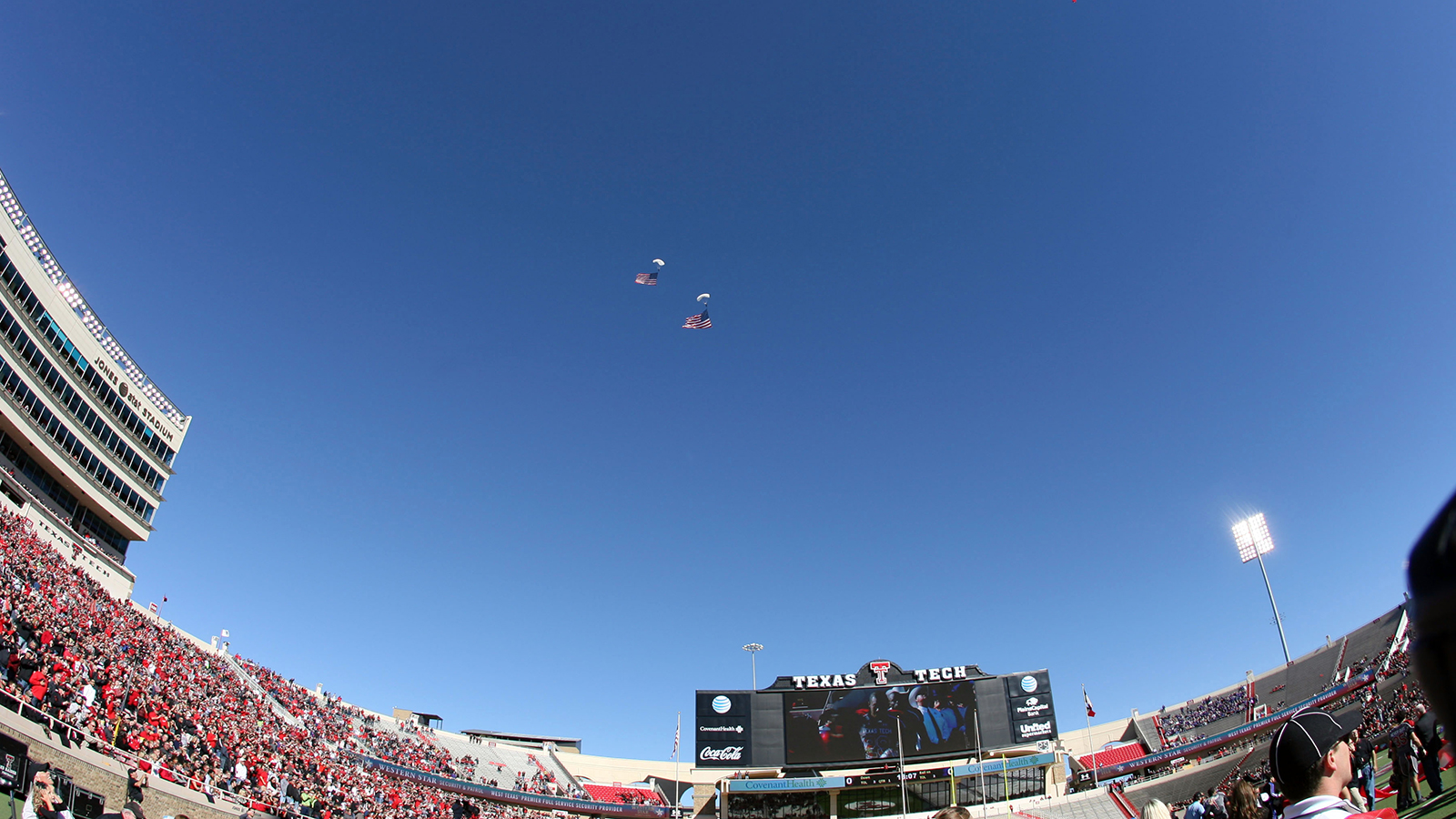 Texas Tech had a special entrance at its home football finale in early November.
Parachuting into Jones AT&T Stadium before the Red Raiders took the field against Kansas State on Nov. 9 was retired U.S. Army sergeant first class Dana Bowman, who lost both of his legs during a training exercise 20 years ago.
Along for the ride was a camera that captured his amazing journey from the West Texas sky to the 50-yard line.
The video was recently released by Texas Tech, and it's quite breathtaking.
Delivery of game ball Texas Tech vs KSU 2013 from Texas Tech Video on Vimeo.
Texas Tech's "Lone Survivor" game honored the nation's veterans and the men and women who serve in the military.
Follow Louis Ojeda Jr. on Twitter @LouisOjedaJr