Calipari: Replace One and Done with Succeed and Proceed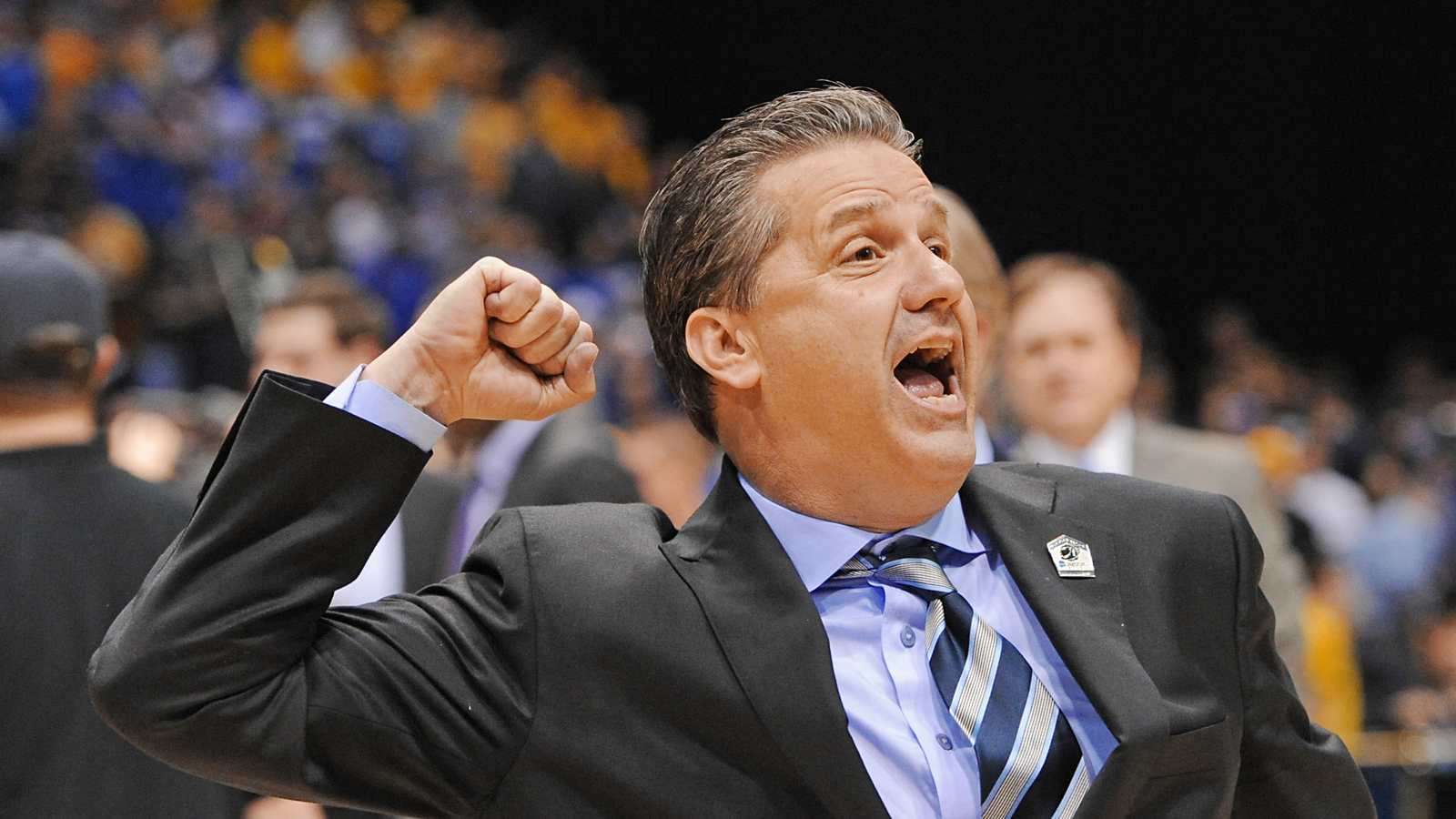 ARLINGTON, Texas — Kentucky coach John Calipari, the master of recruiting of one-and-done players, wants to change the name of that philosophy to "Succeed and Proceed."
Speaking before Saturday's Final Four showdown with Wisconsin, Calipari said the phrase used to describe players players who leave college after a year for the NBA has taken on a negative connotation. So he's done with saying "one-and-done."
"It's not used in other sports, it's not used in other areas of life where people stay in school a year and leave," Calipari said. "So the thing that we have been talking about is "Succeed and Proceed.' Succeed and Proceed. You cannot proceed until you succeed."
Calipari said he prefers that term because he counsels recruit to never plan on leaving college after a year. He advises his players to wait and see what their options are after season of college basketball.
"Succeed and then proceed," Calipari said. "It will be on T-shirts."
Follow Keith Whitmire on Twitter: @Keith_Whitmire