C-USA Basketball: 11/30/14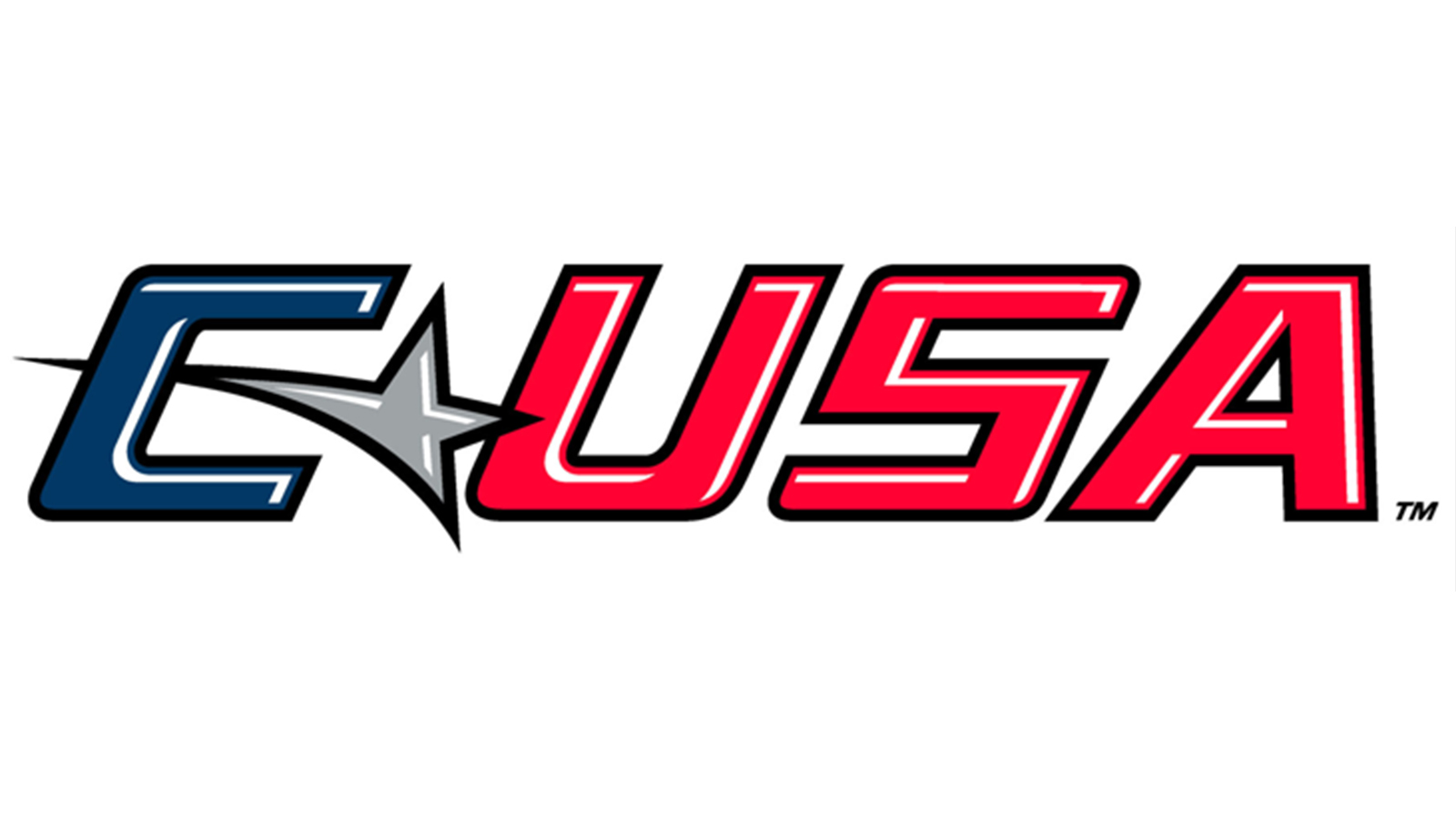 S. Utah beats UTSA with half-court shot 93-92
SAN ANTONIO (AP) — A.J. Hess banked in a half-court heave as time expired, giving Southern Utah its first win of the season 93-92 over UTSA on Sunday.
After Larry Lewis Jr.'s made free throw for UTSA (2-3) with 3 seconds left, Hess took the inbounds pass and used a screen to get free for the game-winner from about 40 feet.
Keon Lewis's 3-pointer put UTSA up 87-81 with 1 minute to go. James McGee, Hess and Race Parsons each made 3-pointers to pull Southern Utah (1-4) within one with 4 seconds left.
McGee was 7 of 8 from 3-point range for 21 points and Hess added 20 points for the Thunderbirds, who never led until the final shot. Tyler Rawson had 15 points and eight rebounds, and Travon Langston scored 13.
Ryan Bowie had 29 points for the Roadrunners, who led by as much as 12 but missed 18 free throws.
---
Henry's lifts Charlotte by UNC Asheville 66-63, OT
ASHEVILLE, N.C. (AP) — Pierria Henry hit a 3-pointer at the buzzer to give Charlotte a 66-63 overtime victory over UNC Asheville on Sunday.
Charlotte's Mike Thorne Jr. had a putback with 55 second left to tie the game at 61. Then a UNC Asheville turnover led to Torin Dorn's alley-oop dunk with 24 seconds left. Charlotte's Kem Ubaru answered with a layup with 7 seconds left for 63-all.
Henry made just 3 of 12 shots for eight points for Charlotte (4-2). The 49ers were led by Braxton Ogbueze with 15.
Andrew Rowsey led UNC Asheville (2-4) with 27 points and Jaleel Roberts had 10 blocks.
Roberts had two blocks with a little over a minute left in regulation to keep it at 55-all. He then contested Ogbueze's missed layup with 19 seconds left, but UNC Asheville turned it over with 5.7 left. Roberts blocked Henry's runner in the lane at the buzzer to force overtime.
---
Trapp's 17 helps FAU turn back Ave Maria 54-43
BOCA RATON, Fla. (AP) — Jackson Trapp scored 20 points and Florida Atlantic held off Ave Maria 54-43 on Sunday.
Trapp had 14 of his points in the second half as the Owls (2-3) pulled away from a 20-13 halftime lead. It was an exhibition game for the Gyrenes (5-2), who hung with FAU, out-rebounding the Owls 33-28. Wendell Powell had 16 points and Jelani Bonner 12 with 9 rebounds for Ave Maria, a NAIA school.
D'Andre Johnson's 3-pointer gave FAU a 5-2 lead at 14:17. Bonner scored for Ave Marie about a minute later and neither team scored again until a Powell layup at 8:45 made it 6-5 for the Gyrenes. FAU's drought stretched until a dunk by Justin Raffington made it 7-6 with 6:24 left.
The Owls held Ave Maria scoreless until 13:10 of the second half, scoring the first 16 points. Trapp, who had six treys overall, had three in that deciding stretch.
---
Drexel beats Southern Miss 59-36
PHILADELPHIA (AP) — Damion Lee was 4 of 4 from 3-point range and 7 of 10 overall for 22 points on Sunday to lead Drexel over Southern Mississippi 59-36.
Lee made had three 3-pointers and 19 points at the break to give the Dragons (2-4) almost all the points they would need at 35-21. Drexel used an 8-1 run to go up 55-32 in the second and finished with their best defensive effort since a 60-27 victory over Towson on Jan. 4, 2012.
Rodney Williams added 12 points and Drexel shot 24 of 50 from the field while holding Southern Miss (3-2) to 15 of 47.
Norville Carey had 14 of his 16 points in the first half for the Golden Eagles. He made six of his first seven shots while his teammates missed their first 11; no one picked up the slack once Carey cooled off.
---
Washington beats UTEP 68-65; takes Wooden Legacy
ANAHEIM, Calif. (AP) — Washington's performance from the free throw line was abysmal for most of Sunday night.
But when the Huskies really needed them, they made the most of their free throw attempts.
Andrew Andrews scored 20 points and Washington sunk six free throws in the final 48 seconds for the deciding points to edge UTEP 68-65 in the championship game of the Wooden Legacy.
"The right guys were at the line down the stretch," Huskies coach Lorenzo Romar said. "They shot it with a lot of confidence and knocked them down."
UTEP led 63-62 with under a minute to go and Washington (6-0) was just 8 of 14 from the line at that point. But Huskies guard Mike Anderson sunk the tying and go-ahead free throws with 48 seconds to go, and Andrews and Nigel Williams-Goss followed with a pair each to secure the tournament title.
The free throws saved Washington after it blew a 13-point first-half lead.
"I give our guys a lot of credit, we really competed today," Romar said. "Guys just came up and made plays. Our guys did a good job of maintaining their composure down the stretch and getting shots at the rim."
Williams-Goss had 16 points and six assists and was named tournament MVP. The sophomore guard averaged 16.7 points and dished out a tournament record 26 assists over the 3-day event. Andrews joined him on the all-tournament team.
"Our mindset was to come down here and get three wins," Williams-Goss said. "We felt like this tournament was going to be our first true test and we were going to see how we stacked up against some of the top teams in the country. We feel pretty good to be coming out of it 6-0."
Vince Hunter had 20 points and 13 rebounds to lead the Miners (4-1) and was also named to the all-tournament team. Julian Washburn added 17 points and Cedrick Lang scored 14.
UTEP made just 2 of 15 3-point attempts in the game, while Washington was 6 of 12. One of UTEP's misses came at the buzzer, when Omega Harris' potential game-tying 3-pointer from the right wing rimmed out.
The Miners scored only two points on 1 of 5 shooting in the final two minutes.
"We had our opportunities but didn't capitalize," UTEP coach Tim Floyd said. "We have a couple of execution things we need to clean up on."
—
TIP-INS
Washington: Four different Huskies players averaged double figures in scoring in the tournament — Williams-Goss, Andrews (11.3), Donaven Dorsey (10.7) and Robert Upshaw (10.0). The Huskies are off to their first 6-0 start since 2006-07. Washington is now 4-4 all-time against the Miners.
UTEP: The Miners haven't won an in-season tournament outside of their own Sun Bowl Invitational since December 1984. Hunter is the first UTEP player with a double-double in the Miners first five games of a season since Jim Barnes in 1963-64. Washburn passed Jason Williams for 14th on the school's all-time scoring list. Washburn has 1,437 career points.
NCAA TOURNAMENT BOUND?
Washington is in good company with its title. The previous seven winners of the Wooden Legacy all advanced to the NCAA tournament. Four won at least one tournament game.
ALL-TOURNAMENT TEAM
Joining Williams-Goss, Andrews and Hunter on the all-tournament team were Long Beach State point guard Mike Caffey and Xavier center Matt Stainbrook.
The honorable mention team consisted of Washington's Upshaw and Anderson, UTEP's Lang and C.J. Cooper and San Diego guard Johnny Dee.
UP NEXT
Washington: Hosts No. 15 San Diego State on Dec. 7.
UTEP: Visits Colorado State on Wednesday.