C-USA Basketball: 11/25/14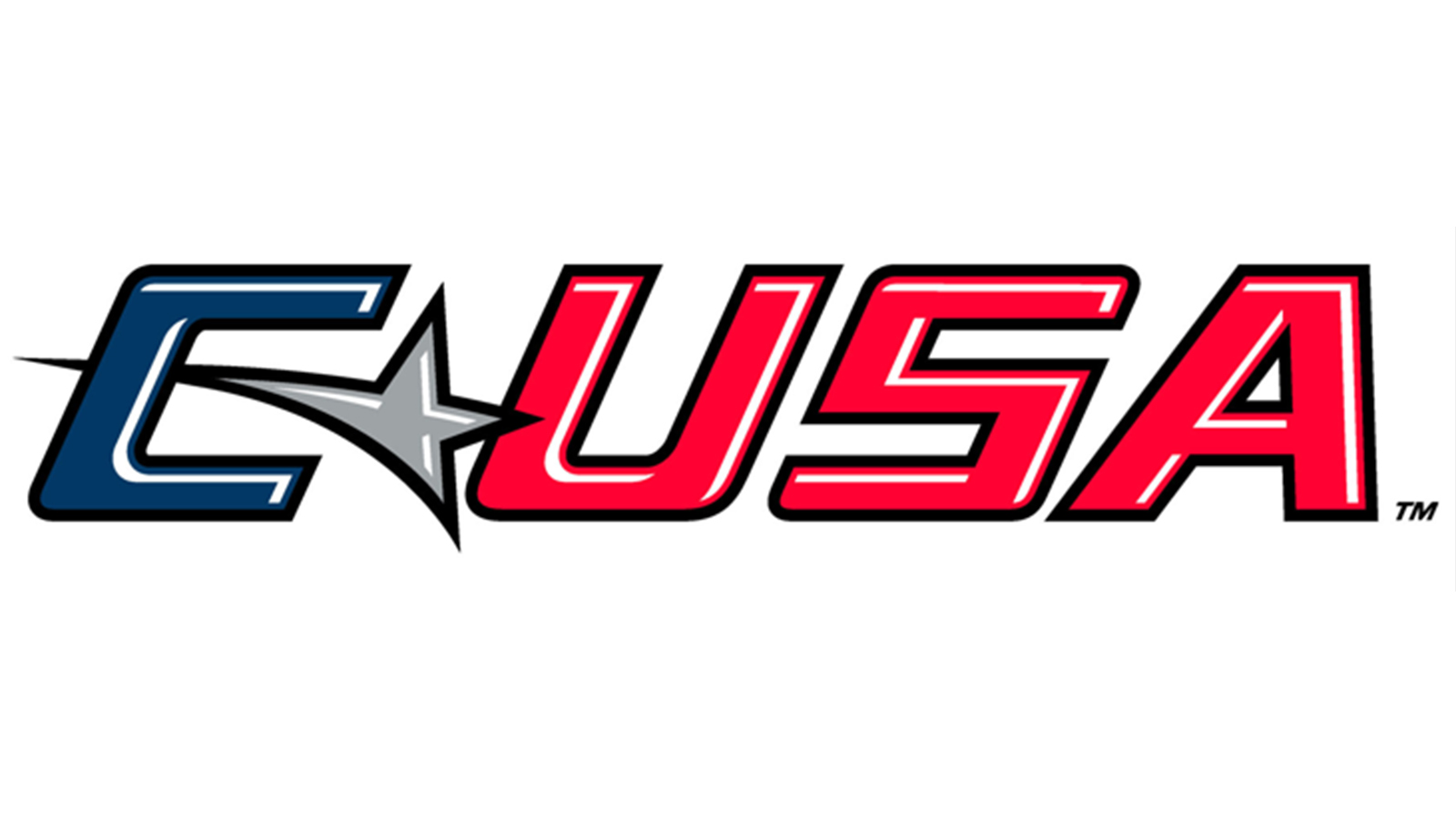 Stony Brook edges Western Kentucky 71-61
STONY BROOK, N.Y. (AP) — Carson Puriefoy scored 21 points Tuesday night, including the go-ahead bucket late in the second half, to lead Stony Brook to a 71-61 win over Western Kentucky in the NIT Season Tip-Off.
Puriefoy tied the game at 57-all on a free throw with 4:20 to go, then sank the go-ahead layup to spark a 14-4 run to the final buzzer. Stony Brook (3-2) cemented the win with 9-for-10 shooting from the free throw line over the last 90 seconds.
Jameel Warney contributed 17 points and 15 rebounds, while Roland Nyama and Tyrell Sturdivant added 10 apiece for the Seawolves, who shot 40.7 percent from the field but went 24 of 35 from the free throw line.
Western Kentucky (1-3) rallied in the second half to briefly retake the lead on a T.J. Price 3-pointer that made it 57-56 with 4:41 to go. Price finished with 19 points in the loss.
---
Middle Tennessee tops Northern Arizona 65-53
MURFREESBORO, Tenn. (AP) — Perrin Buford scored 16 points on 7 of 9 shooting to help Middle Tennessee top Northern Arizona 65-53 on Tuesday.
Reggie Upshaw Jr. had 12 points and 11 rebounds for the Blue Raiders (3-1). Jacquez Rozier and Marcus Tarrance both added 10 points and Middle Tennessee shot 47 percent (7 of 15) beyond the arc.
Kris Yanku led Northern Arizona with 15 points. Aaseem Dixon added 11 points and Jaleni Neely chipped in with 10. NAU leading scorer Quinton Upshur, averaging 15.3 entering the game, was 3 of 12 from the floor — and just 1 of 7 on 3-pointers — and finished with 7 points.
Middle Tennessee led by three with 7:46 left, but a pair of Upshaw free throws — off an Upshur foul — and subsequent layup pushed the lead to six. Buford and Tarrance drilled treys and the Blue Raiders walked home with the win.
---
Loyola defeats Texas-San Antonio 71-57
SAN ANTONIO (AP) — Milton Doyle scored 27 points including five 3-pointers and blocked three shots as Loyola clobbered Texas-San Antonio 71-57 on Tuesday night, breaking a 20-game road losing streak that dates back to January 2013.
The Ramblers (3-1) fell behind by six at halftime when the Roadrunners (2-2) closed on a 12-0 run.
Devon Turk and Christian Thomas drained 3-pointers to jump-start the Ramblers after intermission and back-to-back 3s by Turk gave Loyola the lead for good at 45-41. Loyola shot 54.5 percent in the second half (47 percent total) and finished 10-for-10 at the line.
Turk and Thomas each scored 11.
Jeromie Hill scored 19 to lead UTSA, his 12th consecutive game in double figures. The Roadrunners lead Conference USA in scoring at 78 points per game, but sank just 20 of 54 against Loyola, which collected seven steals and blocked five shots.
Kaj-Bjorn Sherman added 10 points for UTSA.
---
Carey, Bingaya lift Southern Miss past Troy 72-70
HATTIESBURG, Miss. (AP) — Norville Carey stole the ball and broke away for the game-winning dunk with 6 seconds left, lifting Southern Miss over Troy 72-70 on Tuesday night.
The Golden Eagles (3-1) fought back from a seven-point halftime deficit, surging to a 67-64 lead after Matt Bingaya's jumper and Chip Armelin's layup. Troy's Chris Bilbo hit a layup and followed with a jumper after Bingaya split a pair of free throws, making it 68-68.
Bingaya hit a jumper for the lead, but Bilbo answered with another layup with 50 seconds left. Armelin couldn't connect on a jumper, and Bilbo attempted to run the clock down before turning it over to Carey. Troy (1-3) couldn't get a shot off as time expired.
Bingaya scored a career-high 25 points and Armelin had 15.
Musa Abdul-Aleem paced the Trojans, hitting six 3-pointers for a career-high 26 points. John Walton III and Bilbo each added 12 points.
---
McClellan leads No. 17 Miami over Charlotte 77-74
CHARLOTTE, N.C. (AP) — When Sheldon McClellan arrived at Miami last year after transferring from Texas, he told Hurricanes coach Jim Larranaga he lacked confidence in his game.
McClellan said he needed a lot of work.
A short while later, Larranaga met with his staff and told them, "this is one of our goals — to get him to understand just how good he can be."
The coaching seems to be working.
McClellan scored a career-high 31 points and had 11 rebounds as No. 17 Miami defeated Charlotte for the second time in three days, 77-74 on Tuesday night.
McClellan, who had 19 points in the Hurricanes' 19-point win over Charlotte in the Charleston Classic championship on Sunday, was 11 of 17 from the field and 5 of 7 from 3-point range.
Even after a strong showing in the tournament, McClellan was still fighting a lack of self-confidence.
He was so worried about his shooting stroke that assistant coaches took him to an area high school gym on Monday night where he worked an hour on perfecting his shot.
"I'm getting a little more confident in my 3-point shooting," McClellan said. "The last few games I haven't been that confident."
Manu Lecomte scored 18 points and Angel Rodriguez had 14 as the Hurricanes (6-0) shot a blazing 14 of 23 from beyond the arc.
Freshman guard Torin Dorn and Mike Thorne Jr. each had 17 points for Charlotte (3-2).
Miami broke into the Top 25 on Monday after opening the season five wins on the road, including at then-No. 8 Florida.
This game was much tighter than the one two days ago in Charleston, South Carolina.
The Hurricanes led 38-37 at halftime, but opened the second half by hitting their first seven shots from the field, including five 3-pointers. McClellan and Lecomte each had a pair of 3s during that crucial stretch as Miami built a 57-47 lead.
Charlotte managed to stay close, but McClellan appeared ready to take over with about six minutes remaining, finishing a spinning move in the low post with a soft layup off the backboard. Then he outraced the field for a fast-break layup that pushed the lead to 73-60 before shouting to the crowd, "Let's go home now!"
Charlotte, however, made another run and pulled to 75-72 with a minute remaining when Braxton Ogbueze knocked down a 3-pointer from the corner. The 49ers had a chance to tie, but Pierria Henry missed a 3 from the wing with 19 seconds left.
After a missed free throw by Miami, Ogbueze was fouled shooting a 3-pointer from the top of the key with 9 seconds left and made the first two free throws but missed the third. The 49ers immediately fouled McClellan, who sank two free throws with 8.4 seconds left.
Charlotte had one last chance to tie, but Ogbueze missed a long, off-balance 3-pointer from the left wing with 2 seconds left.
"I probably could have gathered myself a little better and gotten a better crack at it," Ogbueze said.
Larranaga said he thought about fouling to avoid the 3-point shot, but decided against it.
Charlotte looked much sharper than on Sunday when it turned the ball over 19 times in a blowout loss to Miami.
The 49ers jumped out to a 21-13 lead behind a solid transition game and 10 first-half points off the bench from Dorn.
——
TIP-INS
Miami: Tonye Jekiri had 13 rebounds before fouling out late in the game.
Charlotte: The 49ers were 10 of 19 from the free throw line.
COMING HOME
The Hurricanes will return home after an 11-day road trip. "It has been a long run and we accomplished a lot during this trip," Rodriguez said. "But we knew it can all be out the window if we lose this game. It wasn't pretty, but we got the win and that's all that matters."
UP NEXT
Miami: Hosts South Alabama on Friday night.
Charlotte: At UNC-Asheville on Sunday.