Breaking down Thunder's draft picks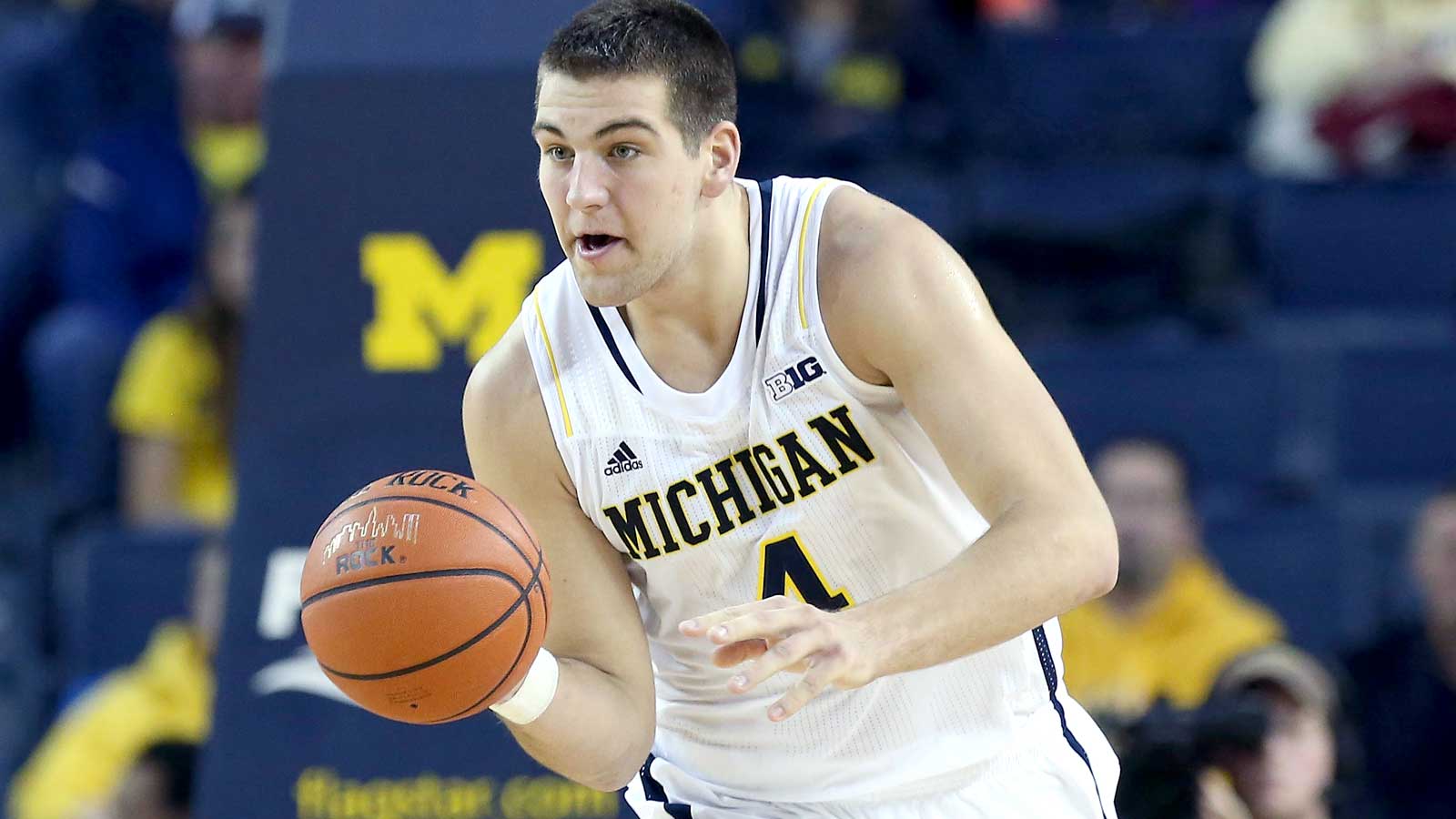 A quick look at the Thunder's first-round picks from last night's NBA draft.
Mitch McGary
6-10, PF, Michigan
Why it should work: Well, the Thunder need a center. Either sooner or later, Kendrick Perkins is no longer going to be with the team. At the very least Perkins is looking at a decrease in minutes in the upcoming season. The Thunder do have Steven Adams, who had an outstanding rookie season. But Adams is young, too. There are no guarantees Adams gets better or will be able to handle an increased workload.
In comes McGary. He played two seasons at Michigan, helping the Wolverines to the Final 4 as a freshman. He was limited to eight games last season after an injury and decided to head to the NBA instead of serving a year suspension for a drug violation by the NCAA.
McGary is a hard worker on offense, is good around the basket and is good at getting "garbage" hoops. His attitude is one of his best attributes. Think, "Young Nick Collison." The good news is McGary will get a chance to play this season. He likely won't spend time in Tulsa, particularly if Thabeet doesn't return. The future of the Thunder at center looks decent with young players McGary and Adams, both of who can get up and down the court.
Why it may not: Be wary of big men and injuries. The Thunder are signing on with McGary despite the fact he had a serious enough back injury to keep him out of all but eight games a year ago.
Meanwhile, the McGary move is curious because it adds another PF/C to the team most would consider to be un-athletic. The Thunder already have Perkins, Thabeet and Adams, all of who play below the rim. None are high-flyers, none are exceptional at creating offense for themselves. McGary will fit right in with that formula. He's not a guy you're going to throw lobs to and he certainly doesn't have a great history as a defender.
The Thunder have already shown it won't rely much on the center for offense, so why then waste a draft pick on a guy who might have even been around for the No. 29 pick? Stick with Adams and deal with it.
Realistically you can expect: Best-case scenario is McGary is healthy and gets into the rotation. Most likely scenario is McGary gets very few minutes and just becomes a player the Thunder groom to be the next Collison. That certainly isn't a bad thing, but for a team that needed perimeter defense and perimeter scoring, another Collison doesn't exactly turn heads.
Chance for success in 2014-15: 35 percent
Josh Huestis
6-7, F, Stanford
Why it should work: The Thunder are likely losing Thabo Sefolosha so they have a need for a perimeter defender. Andre Roberson, who is already on the roster, is a likely candidate, but he's only in his second year. The combination of Huestis and Roberson could give the Thunder 15-20 minutes per game where they are getting excellent defense.
Huestis is a big-time defender. He held Andrew Wiggins to 1-of-6 shooting in the NCAA Tournament a season ago and finished the season averaging 11.2 points, 8.2 rebounds and 1.9 blocks per game. He has a long wingspan and and is an aggressive rebounder.
Huestis isn't a great offensive player, but he can be serviceable. He shot 33 percent on 3-pointers last season.
Why it won't work: The Thunder have already tried this strategy – last season by drafting Roberson well higher than he was projected – and the results were less than fruitful. Roberson spent a lot of time in Tulsa and while he did get a few spot starts, he was too deficient as a scorer.
It's clear the Thunder are interested in long, athletic bodies on the perimeter so, when the time comes, they'll have someone to throw against LeBron James, but if general manager Sam Presti was trying to grab a two-way player out of the draft, it's hard to think Huestis is that guy. Limited offensively even in the Pac-10, Huestis will have almost no chance to get his shot in the NBA.
Realistically you can expect: The shuttle between Tulsa and Oklahoma City to be used frequently. Huestis will spend a lot of time in Tulsa with the D-League team. Expect him to get into very few games in Oklahoma City, despite the fact he'll be a guaranteed contract and take up a roster spot. The more likely scenario is Roberson is developed and gets into the rotation with more regularity.
Remember, the Thunder also have Jeremy Lamb, who is much more accomplished offensively, has a long wingspan and also has experience. Lamb could push for being the Thunder's next 6th man. That would open up a chance for Roberson to get a few minutes per game, but the idea of Huestis contributing to this team, this season are really low.
Chance for success in 2014-15: 15 percent
Follow Andrew Gilman on Twitter: @andrewgilmanOK