Breaking down RF in the AL West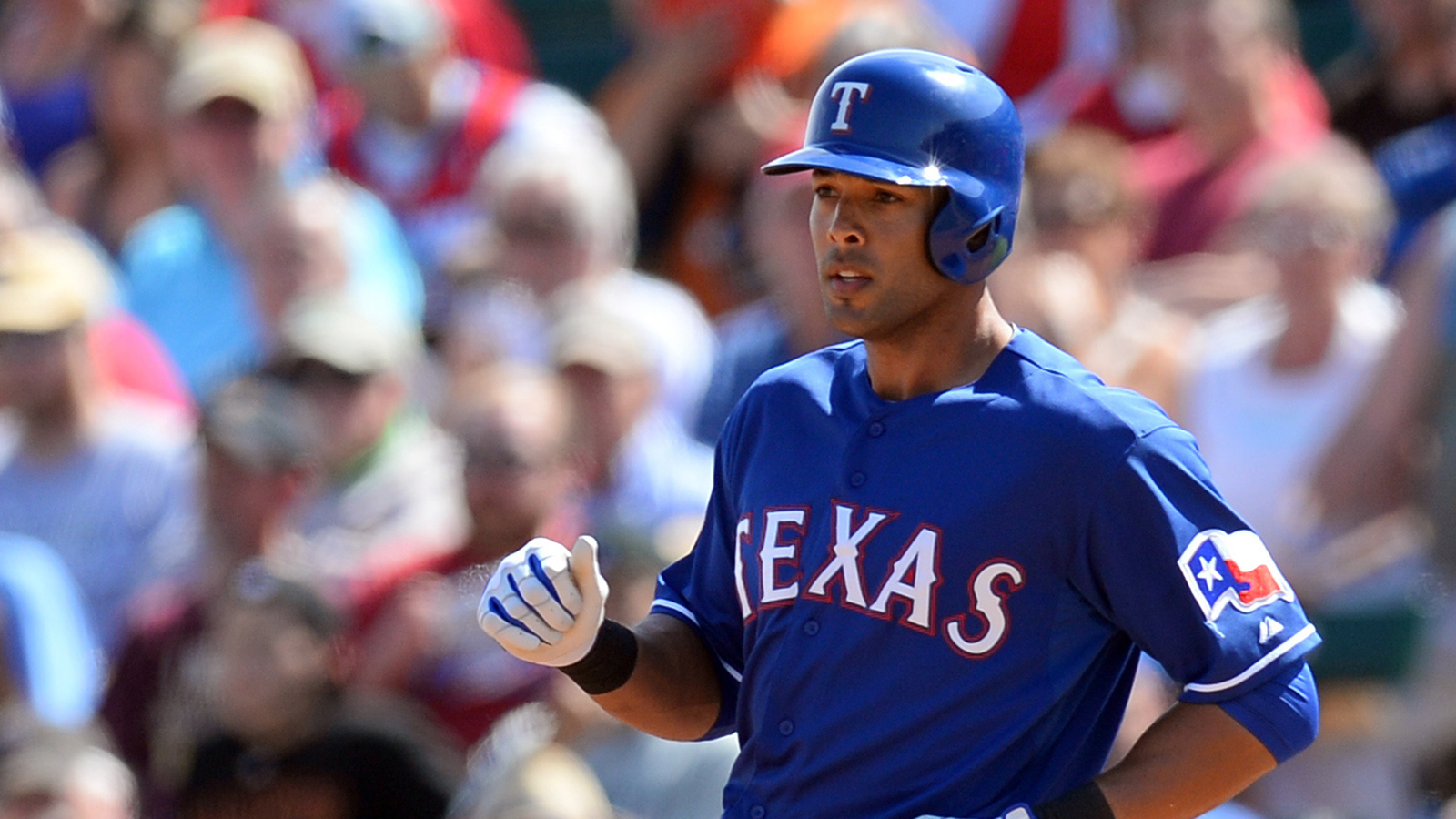 Alex Rios isn't going to make Texas Rangers fans forget about Nelson Cruz in right field.
That's not his plan either.

Rios is a different kind of player than Cruz. While he doesn't have the same power as the former Rangers All-Star, he hits better for average, steals more bases and is a better defensive player than Cruz.

He's also the class of a thin right field in the American League West.

Rios, who has been slowed by a bum toe and a sore oblique this spring, showed what kind of player he could be when the Rangers picked him up on a waiver claim last August.

All he did in 47 games was hit .280 with six homers, 26 RBI and 16 stolen bases. He finished the season with 18 home runs and 81 RBI in 156 games, which are right around the career average numbers for the two time All-Star.

The Rangers will need Rios to be productive at the plate this year as he'll bat fifth and serve as protection for cleanup hitter Adrian Beltre. It's a task he should be up to. Just two years ago Rios set career highs in home runs (25) and RBI (91). He believes he's capable of those kinds of numbers again and said one of the reasons for that is that he's now comfortable in his surroundings and knows what's expected out of him in Texas.

While it's a small sample size, his OPS in his time with Texas (.772) was better than his average in his four-plus years in Chicago (.740).

Two years ago Josh Reddick had a breakout season with Oakland, hitting 32 home runs, collecting 85 RBI and winning a Gold Glove. His ascension in the right-field hierarchy was sidetracked last season though.

Reddick was hampered by wrist problems last year which limited him to 441 at-bats and hampered his power, as he had just 12 home runs and hit just .226. Reddick underwent arthroscopic surgery on the wrist following the season and if he's healthy he has a chance to return to his 2012 form.

Another right fielder looking to bounce back from a subpar 2013 is Seattle's Michael Saunders.

The left-handed hitting Saunders batted just .236 in 2013 with 12 home runs and 46 RBI in 406 at-bats. Saunders has never hit for a high average, with .247 in 2012 being his high-water mark. But he has more steals over the last two seasons (34) than anyone in the Seattle lineup.

Logan Morrison could also figure in the mix if Saunders struggles.

Kole Calhoun did enough for the final two months of the season for Los Angeles to make Peter Bourjos expendable in the outfield. While the highlight of his rookie season in 2012 may have been beating Robbie Ross in a cow-milking competition, he had plenty down the stretch in 2013.

In 222 at-bats, Calhoun had eight homers, 17 extra-base hits and 32 RBI. His emergence also made it possible for the Angels to move Josh Hamilton from right field to left.

L.J. Hoes is the top candidate in right field for Houston. Hoes hit .287 for Houston last year in 167 at-bats and had 10 extra-base hits. He's struggled this spring, hitting just .192. Marc Krauss, who has had a big spring for Houston, could also see some time in right as he made eight starts last season. Houston used 12 players in right last season.
WEST RANKINGS
1. Texas
2. Oakland
3. Seattle
4. Los Angeles
5. Houston