Breaking down LF in the AL West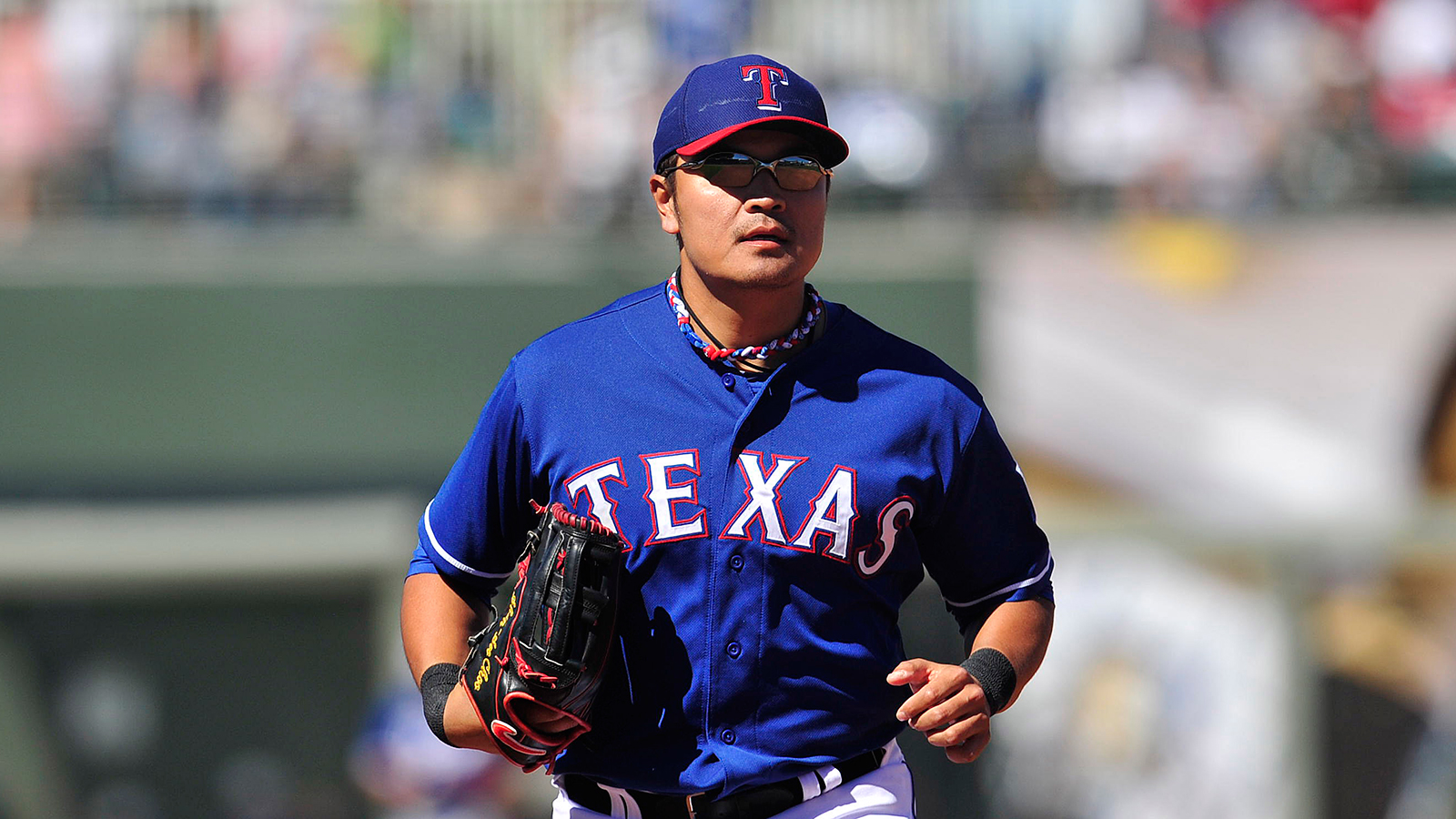 The Texas Rangers certainly hope they've made an upgrade in left field this season with the free agent signing of Shin-Soo Choo.
If not, their $130 million investment doesn't make a whole lot of sense.
Does Choo instantly become the best left fielder in the American League West? That's debatable because the West is solid in left with former American League most valuable player Josh Hamilton roaming left in Los Angeles and Yoenis Cespedes in left for Oakland.
But if Choo puts up numbers like he did last year in Cincinnati, a strong argument can be made for him.
Choo was brought in to be the leadoff hitter for Texas and to find a way to get on base.
He did a great job of that last year with the Reds, batting .285with an on-base percentage of .423. Since 2008, Choo is one of six players in the majors to have at least a batting average of .290 to go along with an on-base percentage of .392 and a slugging percentage of .469. The other names on that list include Miguel Cabrera, Joey Votto, Albert Pujols and Joe Mauer.
Choo finished second in the National League last year in run scored, walks and on-base percentage. He's also shown some pop, hitting at least 20 home runs in three of the last four seasons.
The left-handed hitting Choo has struggled against lefties, but Texas manager Ron Washington said that won't impact his job as the team's leadoff hitter. He hit just .215 against lefties last season and his average against LHP over the last two seasons is just .214.
He's been limited this spring because of soreness in his right elbow, which has forced Texas to use him at designated hitter. He said it's not a cause for concern because it's something he experiences every spring.
Hamilton primarily played right field last year for Los Angeles but is making the move to left this season, which is where he's made more than 240 starts.

Where Hamilton plays in the field doesn't matter. The Angels just need him in the lineup and in the right frame of mind. That didn't happen last year as Hamilton struggled in his first year with the Angels, batting just .250 with 21 home runs and 79 RBI. That's not what Los Angeles was expecting when it gave him $133 million over five years.
Hamilton, who has been limited this spring by a calf strain, believes he's capable of having a bounce-back season. Texas fans know what he can do when he's right as he hit 142 home runs in his five seasons with Texas and won an MVP award.

Cespedes has had an awful spring but Oakland knows it's what he does in the season that matters. In his second season in the majors, the Cuban hit 26 home runs with 80 RBI in 135 games. His batting average dropped more than 50 points from his rookie season and he struck out 137 times in 529 at-bats. Despite that, he's still a middle-of-the-order threat.
A couple of years ago Ackley was a promising middle infielder for the Mariners. He made the move to the outfield during the 2013 season and he entrenched in left for Seattle this season as long as he can hit.

That was a problem last year as he was sent to the minors because of his struggles at the plate, but he played better in the second half and ended the season with a .253 average to go along with four homers and 31 RBI in 427 at-bats.

Robbie Grossman is penciled in as the leftfielder in Houston, but that situation is fluid. Grossman is the frontrunner and has helped his cause by hitting better than .400 this spring. He hit .268 last year in 63 games but was one of nine players used by Houston in left last season.
WEST RANKINGS
1. Texas
2. Los Angeles
3. Oakland
4. Seattle
5. Houston