Breaking down DH in the AL West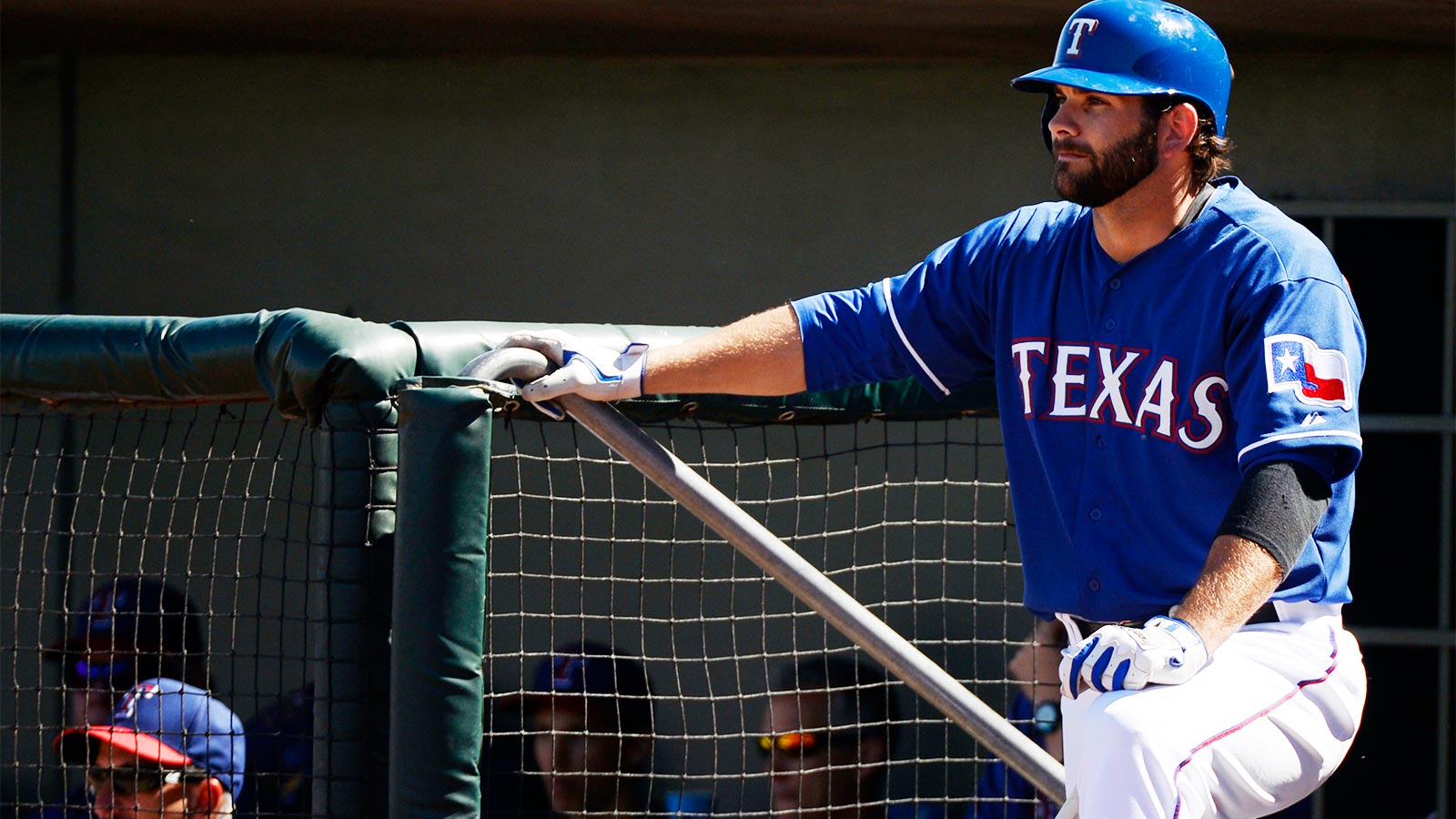 The Texas Rangers haven't had a true designated hitter since Vladimir Guerrero had the job in the World Series season of 2010.
That's not going to change this year.

Former first baseman Mitch Moreland will get the majority of the at-bats at the DH spot for Texas this season but he won't handle the duties by himself. Spring sensation Michael Choice has played his way into at-bats from the right side and the club will also use the DH spot to get players like Adrian Beltre and Prince Fielder time off their feet and the partial day off.

But if Moreland can hit consistently and stay healthy, he figures to get the majority of the playing time. Neither of those two are guarantees.

Moreland has an oblique issue and there's no guarantee he'll be ready to play on Opening Day. Last year he played in a career high 147 games but also missed two weeks because of a hamstring strain. In 2012 he missed a month because of a hamstring problem and in 2011 he was bothered by a wrist injury.

Moreland set career highs in 2013 in doubles, home runs and RBI but he also hit a career low .232. Moreland had a better average (.241) against lefties than righties last season but he had just three homers and 14 RBI against LHP in 141 at-bats.

Choice only has 18 at-bats in the majors but his impressive spring has all but guaranteed him a spot on the Opening Day roster. Texas manager Ron Washington said he'd be comfortable giving Choice at-bats at DH. He hit .302 in Triple A last year with 14 homers and 89 RBI.

The Rangers aren't the only team in the American League West that will mix and match to find a DH.

One team set at DH is Houston with Chris Carter. While Carter has questionable defensive skills, he showed last year with the Astros that he can be a difference maker at the plate. He led the Astros with 29 homers and 82 RBI. He's certainly not a complete offensive player, as he hit just .223 and led the AL with 212 home runs.

Carter split time last year at first base and DH and may do so again this year because the Astros don't have much at first base, even though in a perfect world he doesn't play defense.

Oakland will also mix and match at DH, with John Jaso the frontrunner. But Oakland used 18 players at the DH spot last season and that number figures to be high again this year.

When Los Angeles signed Raul Ibanez, he made it clear that he wanted to do more than DH. But with the outfield set for the Angels, DH is where his at-bats figure to come. The Angels want his bat in the lineup too after a 29 homer, 65 RBI season in Seattle in 2013. He put up those numbers in just 454 at-bats. The Angels will also likely give Albert Pujols some DH at-bats this season after he missed 63 games last season.

Seattle may have had the best DH in baseball last season in Kendrys Morales and he could still wind up in Seattle this season as he's a free agent. But if Morales doesn't end up with the Mariners, Corey Hart and Logan Morrison could help out at DH. Both newcomers to Seattle are coming off knee injuries, with Hart missing all of 2013.
WEST RANKINGS
1. Houston
2. Los Angeles
3. Texas
4. Oakland
5. Seattle