Bob Knight has harsh words for what NBA does to college basketball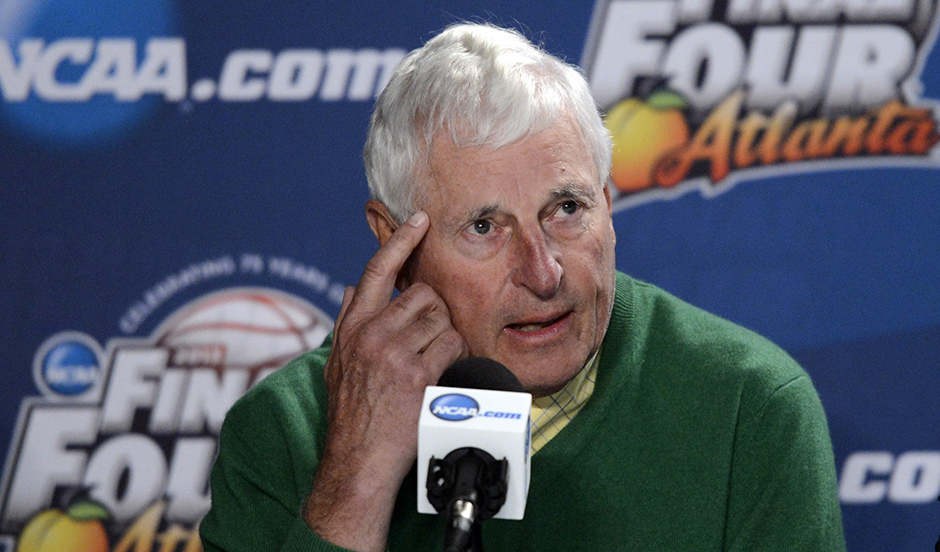 Legendary basketball coach Bob Knight has never been afraid to say what's on his mind.
For years, "The General" has expressed his displeasure with how the NBA has affected college basketball and the development of young players.
"If I were involved with the NBA, I wouldn't want a 19-year-old or a 20-year-old kid, to bring into all the travel and all the problems that exist in the NBA," Knight said on ESPN's Mike and Mike on Tuesday. "I would want a much more mature kid. I would want a kid that maybe I've been watching on another team and now he's 21, 22 years old instead of 18 or 19, and I might trade for that kid."
Knight has always emphasized education and having players commit to being a true student athlete.
In 2005, the NBA began requiring players to be at least 19 years old and one year out of high school before being eligible for the draft.
That has forced many young future superstars to spend just one year on a university campus before bolting for the NBA.
Knight says this "one-and-done" rule is destroying the college game.
"The NBA does a tremendous, gigantic disservice to college basketball," he said. "It's as though they've raped college basketball in my opinion."
Follow Louis Ojeda Jr. on Twitter @LouisOjedaJr