Bigger, better Jeff Withey is on the horizon for Pelicans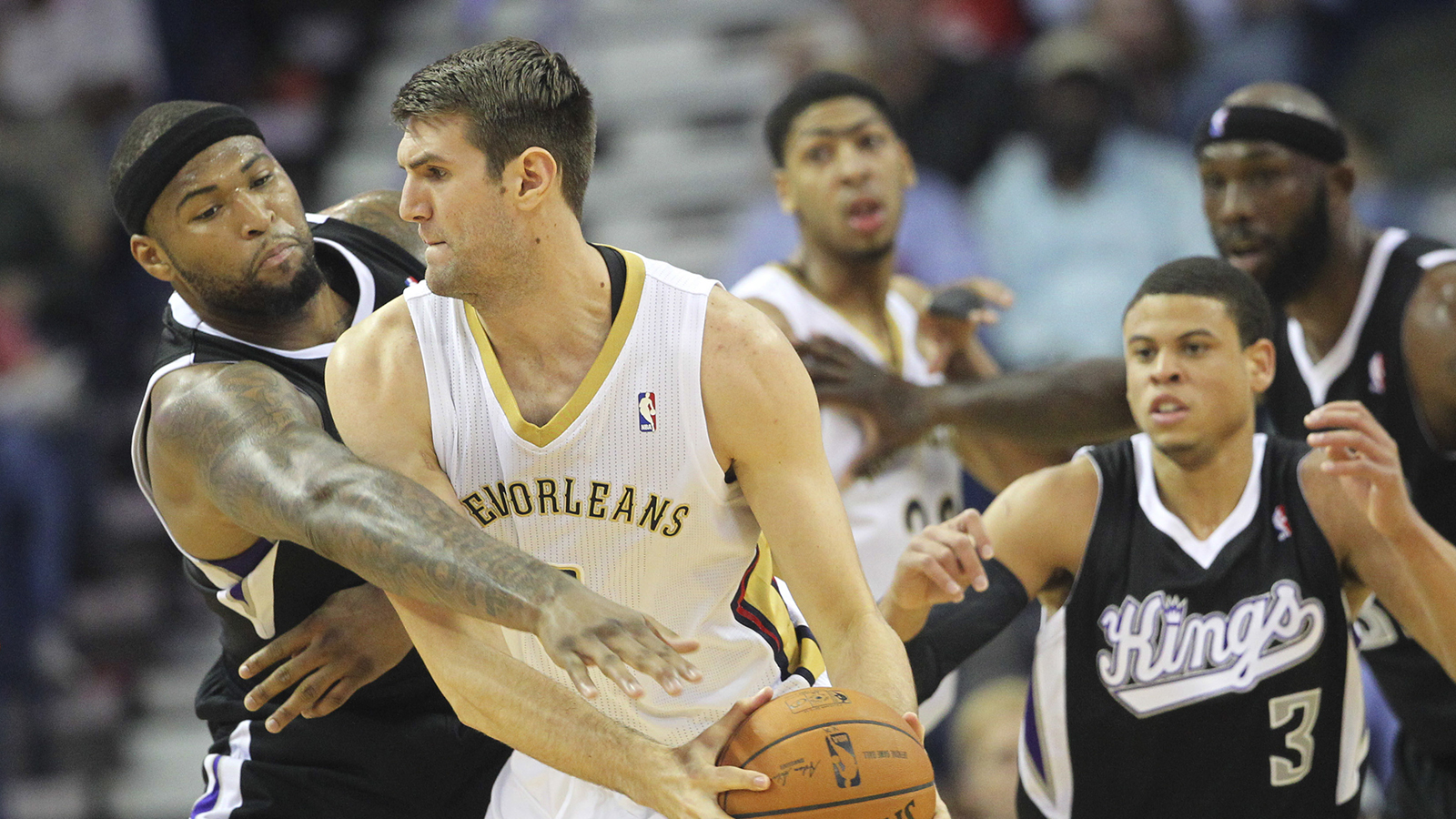 Pelicans big man Jeff Withey has large plans for this offseason in preparation for his sophomore season in the NBA: gaining weight, adding muscle and becoming a more dominant threat in the post.
Ensuring that checklist comes to fruition means Withey has a busy and disciplined summer ahead of him.
The Pelicans strength and conditioning Coach Carlos Daniel wants Withey to add 15 pounds of muscle between now and the start of next season.
"For Jeff's size, that's a manageable goal," Daniel said. "Now, that could change. We'll have to closely monitor how it affects his body and his game."
Withey's routine won't include anything as drastic as waking up at midnight to drink protein shakes, but rather incorporating and utilizing good habits.
"One of the first things I'm doing is partnering him with a nutritionist to work on his diet," Daniel said. "I want Jeff to learn good habits that he can use in season when we're home, but also on the road and in the off season. I want him to have an all-around healthier approach to life."
The key to adding the weight, but making sure it doesn't negatively affect Withey's game, according to Daniel, is investing a great deal of time in stretching and on-the-court conditioning.
The 7-foot, 220-pound twenty-four-year-old will also spend a good deal of his day in the weight room.
"The weight room is going have to be his friend," head coach Monty Williams said before New Orleans' season ended in April. "But he's the first guy in the gym every day, and I'm pleased with that."
Withey certainly has no problem with work ethic. At times he's been three hours early for practices in order to get in more reps and more time in the weight room.
"Jeff has come a long way this season," Williams. "He looks nothing like the guy we saw in training camp. He has worked hard. His body looks different, and he has made progress on the court working with (assistant coach) Kevin (Hanson)."
Withey has seen the initial results too, but wants to see much more.
"I'm definitely getting stronger," Withey said. "Strength is a huge key for me. By adding on weight, it will help me out a ton with rebounding and just being physical."
But Withey knows improving his game isn't just about adding muscle weight. As he and many of his teammates go through voluntary off season workouts in New Orleans, Withey is trying to make sure he continues the mental growth, his expansion of the knowledge of the game, that started last season.
"You don't have to be big to be physical," Withey said. "Some of it definitely is that the game has slowed down for me now. I understand things a lot better."
A fact that became self-evident toward the end of last season when the Pelicans' coaching staff started increasing Withey's minutes, both as a result of injuries and the need to develop younger players in game-time situations.
Withey played in New Orleans' final 29 games and made the most of his opportunity. His improvement defensively culminated in the Pelicans' last 9 contests, when Withey became the team's second-best shot blocker behind Anthony Davis, averaging 2.6 rejections.