Big 12 sportsmanship policy limits controversial replays in stadiums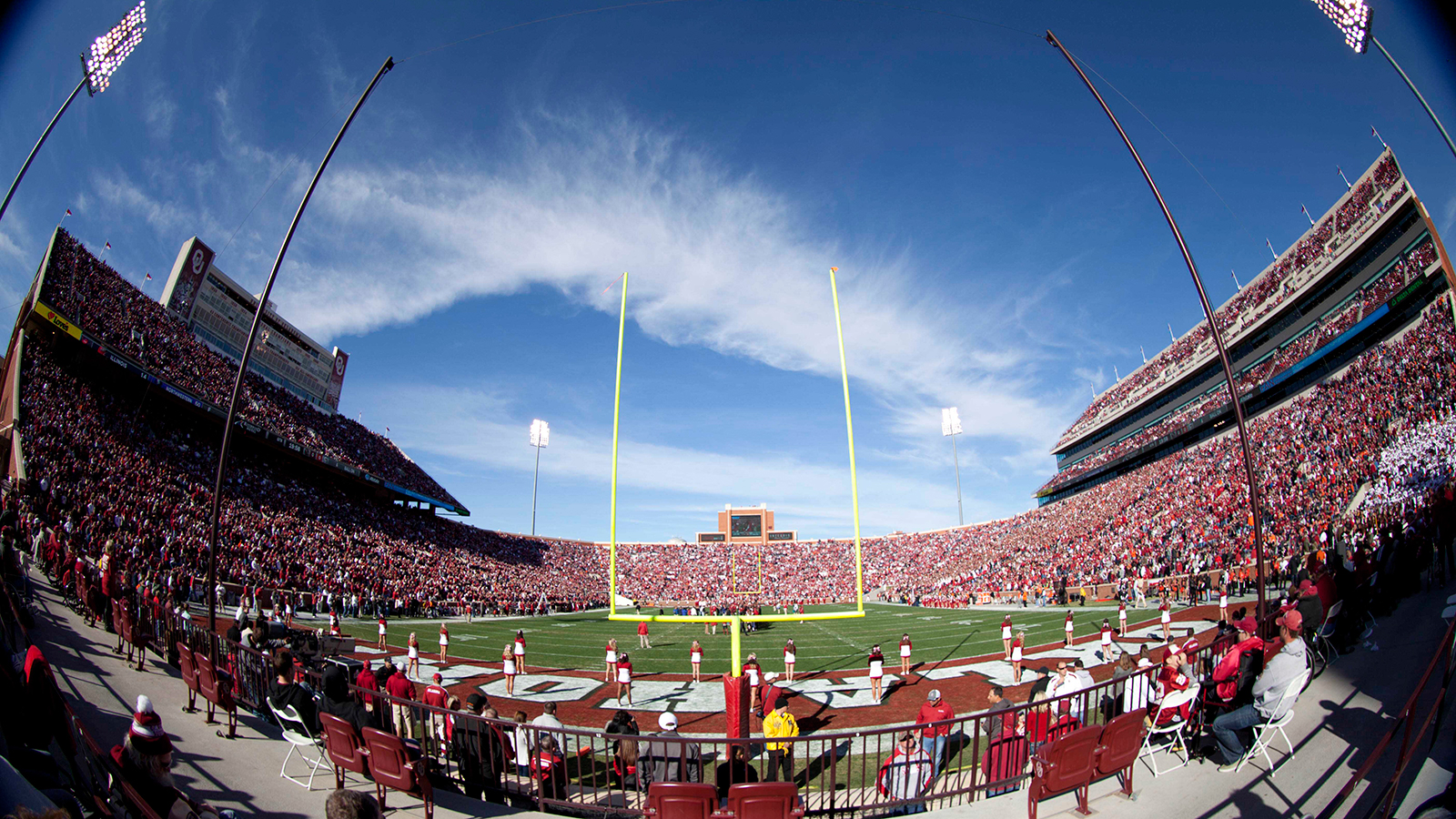 IRVING, Texas — Big 12 stadium videoboard operators, beware. They can now be responsible for schools incurring fines, reprimands or other penalties.
The Big 12's new sportsmanship policy, officially adopted on Wednesday, includes provisions that limit the number of times schools can show controversial replays in stadiums, Baylor athletic director Ian McCaw said on Thursday.
"Allowing controversial replays to be shown on multiple times or occasions can elevate the hostility in a venue," said McCaw, who serves on the league's sportsmanship committee. "We've talked about the fact we have to balance that. There's an entertainment value. We want to provide high entertainment to our fans, but we don't want an environment that's too hostile.
"It's not a prohibition. We're really focusing on the multiple showings of a replay that's going to incite a crowd," he said. "We're going to leave that up to the institution but that would be something the conference will evaluate and if they feel it was inappropriately handled, it's something they'll deal with."
The newly adopted expansions to existing policies include requirements for schools to help opposing players, coaches and officials get off the field if a court or field is stormed by fans and to limit profane, inappropriate chants in stadiums.
"I think it's important for us to constantly look at evolving fan behavior. We aren't the only conference discussing it. It's not something germane only to intercollegiate athletics," Oklahoma athletic director Joe Castiglione said, adding that the goal was to have good fan behavior and passionate support without crossing the line and "take away from somebody else's enjoyment of the game."
The league office will review any incidents that arise and violate the new sportsmanship policies. Bob Bowlsby, along with a small group of conference officials, will dole out punishment if necessary. Bowlsby will have the final say on those punishments.
"I have a full array available to me and the staff," Bowlsby said Wednesday. "I don't know that there's anything off the table in dealing with those issues. I think I've been given broad prerogatives to deal with those issues and the tools necessary to manage it."
Castiglione said that the stricter penalties, such as stripping institutions of home contests, would be reserved for schools that repeatedly disregard the rules and their new responsibilities and make no efforts for improvement.
In cases where serious fan misconduct occurs, fans are subject to having their ticket privileges revoked and will have to go through a "training program" before having their tickets returned.
That policy was inspired, in part, because of a fan incident in 2014 in which former Oklahoma State guard Marcus Smart pushed a fan who yelled at him late in a loss to Texas Tech in Lubbock.
MORE FROM FOX SPORTS SOUTHWEST:
– PHOTOS: Cowboys Cheerleaders Auditions
– Ranking NFL quarterback salaries
– Oldest player on every NBA team