Big 12 reprimands TCU coach for pursuing officials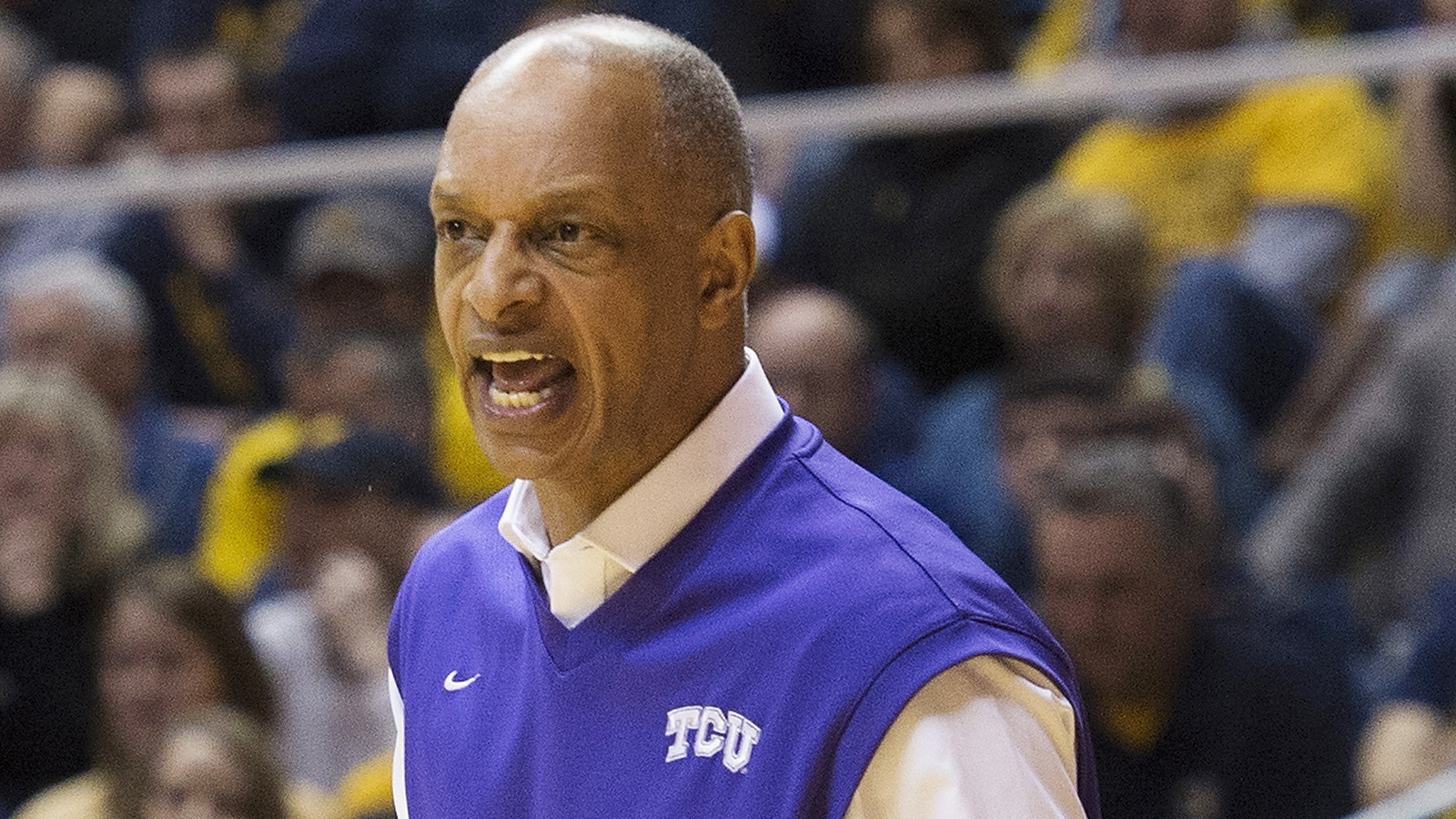 The Big 12 wasn't a fan of TCU coach Trent Johnson's desire to converse with game officials after the Frogs' road loss to West Virginia on Saturday.
Commissioner Bob Bowlsby publicly reprimanded Johnson on Wednesday, calling his attempt to confront them on the court and gain access to their locker room while yelling in their direction "inconsistent with the Conference's sportsmanship expectations."
TCU lost, 86-85, in overtime after Jevon Carter hit two free throws in the final second. TCU was called for a foul on what appeared to be a missed layup by Carter as time expired.
In regulation, officials also did not call a foul on West Virginia in the final seconds when it appeared TCU point guard Kyan Anderson was tripped while pursuing a loose ball. Johnson apologized for his actions on Wednesday.
"I would like to apologize for my behavior toward the officials at the conclusion of our recent game at West Virginia," said Johnson. "I let a difficult ending get the best of me, and it took away from how proud I was of the way our team played and competed. I regret how my actions reflected negatively on TCU and its basketball program as well as the Big 12 Conference."
TCU hosts Kansas on Wednesday night.