Big 12 Hoops Power Rankings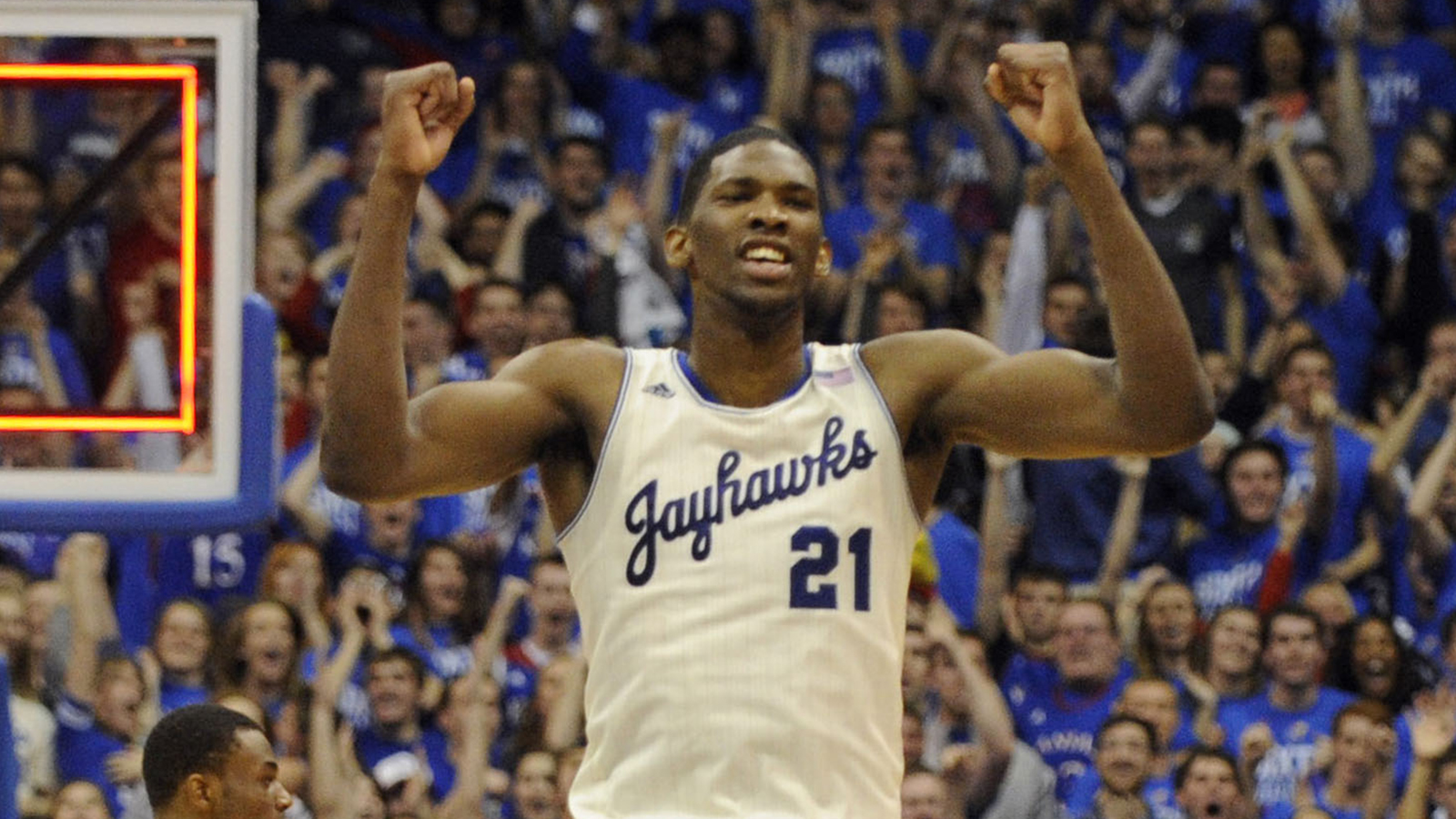 Conference play is in full swing, and just like old times, Kansas is in the driver's seat. The rest of the league is well-stocked with intrigue, however. Let's get to the newest power rankings.
1. Kansas 13-4, 4-0 Big 12. Last week: 3. Another verse, same as the first. As Baylor and ISU showed us, a lot can change in a week, but for now, KU has a stranglehold on the Big 12 lead. What would be more impressive? Texas winning 10 games in nine consecutive seasons, or KU winning 10 consecutive Big 12 titles? Joel Embiid has emerged as an inside force and KU's best player, but Perry Ellis, Naadir Tharpe and Wayne Selden are anything but forgettable. So is that Wiggins guy, who might still be pretty good, too.
2. Oklahoma State 15-3, 3-2 Big 12. Last week: 4. The Pokes didn't rise in the poll. Iowa State and Baylor just plummeted by losing both of their games last week. OSU edges out K-State here on the strength of their nonconference resume. Saturday's first clash with Kansas this season was a classic and a bit heated. I'm betting the sequel on March 1 will be just as good.
3. Kansas State 14-4, 4-1 Big 12. Last week: 5. K-State is quietly going about its business and winning games after its early struggles. The Wildcats already have quality wins over Oklahoma State and OU bookending a buttkicking from Kansas, but it also blew out TCU and West Virginia.
4. Iowa State 14-3, 2-3 Big 12. Last week: 1. The Cyclones were the toast of the Big 12 after a 14-0 start … and haven't won since. Road trips to Oklahoma and Texas ended poorly, and ISU logged a convincing home loss to KU as well. Does anyone want to challenge the Jayhawks? The Cyclones turned the ball over 18 times against Texas, but won the turnover battle 24-8 against KU and still lost.
5. Oklahoma 14-4, 3-2 Big 12. Last week: 6. The Sooners hung a big pelt on their mantle by snapping Baylor's 13-game home winning streak. That's OU's second win against a top 15 team in the last week. Buddy Hield has drained 19 threes in Oklahoma's five conference games this year, including four against the Bears.
6. Baylor 13-4, 1-3 Big 12. Last week: 2. Baylor laid an egg on the road against Texas Tech and after losing to OU in a heartbreaker on Saturday, is ahead of exactly one team in the Big 12 standings: TCU. It's hard to see the Bears getting back in the Big 12 title picture now. The Bears shot 10-of-20 from the free throw line in the two-point loss to OU. Ouch.
7. Texas 14-4, 3-2 Big 12. Last week: 7. The Longhorns own the second longest winning streak in the Big 12 … at three games. Wins over Tech, West Virginia and Iowa State helped UT rebound from an 0-2 start in league play. Jonathan Holmes and Cameron Ridley combined for 39 points, 18 rebounds and seven blocks on 16-of-23 shooting in the upset over the Cyclones. That game gives Texas a little bit of leeway on the bubble.
8. Texas Tech 10-8, 2-3 Big 12. Last week: 9. Late-game execution cost the Red Raiders games early in Big 12 play, but Tubby Smith has Tech playing nice basketball with a great win over Baylor and a solid win on Saturday over TCU that validated the upset. You've got to go way back to find a bigger win for the Red Raiders.
9. West Virginia 10-8, 2-3 Big 12. Last week: 8. Bob Huggins' team is struggling. The Mountaineers have lost six of their last 10 and are in the midst of a three-game losing streak. OSU's game-winning three last Saturday looked like it took a lot out of WVU. West Virginia hasn't come within single digits of an opponent in the two games since, and neither foe was ranked.
10. TCU 9-8, 0-5 Big 12. Last week: 10. TCU's last four losses have come by an average of 21.75 points. A long season in Fort Worth isn't getting any shorter.