Big 12 commish lauds playoff format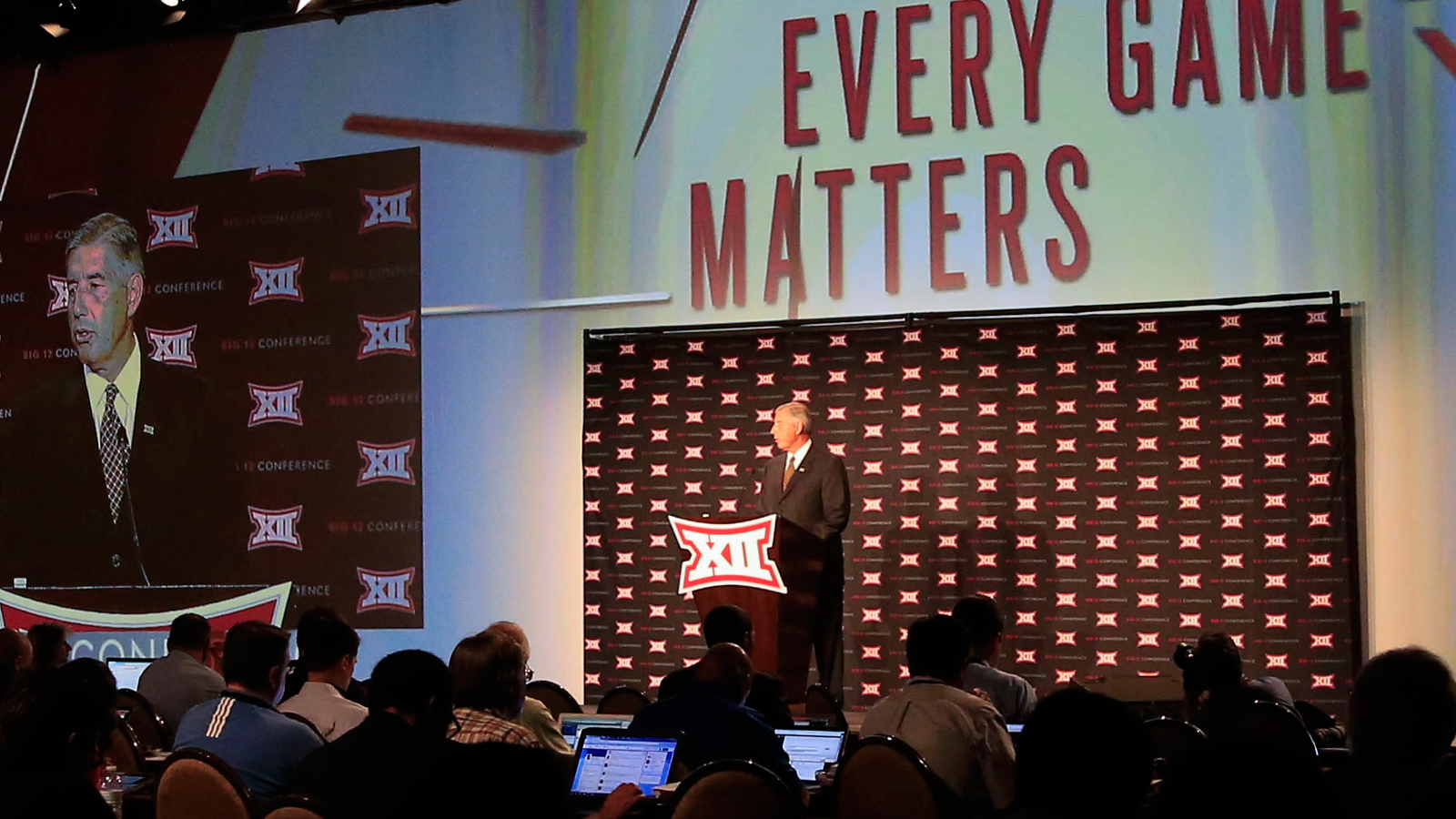 DALLAS — Big 12 commissioner Bob Bowlsby said the finale of the 2014 football season was a tough one for the conference to accept but that he believes the College Football Playoff format isn't going anywhere.
"It is really a remarkable thing," Bowlsby said at the Big 12 media days. "There are probably those who disagree with the current format. Generally speaking three out of four Americans think it's a big improvement over the BCS. Most think we ought to go bigger, which I don't think is going to happen anytime soon. I think we really are settling the outcome of college football."
Both Baylor and TCU were left out of the four-team playoff last season and Bowlsby said he felt like the conference had a "terrific football season" in 2014.
But he knows the conference needs to improve if it's going to be a playoff factor.
"As a league we got left out," he said. "We need to be in a constant improvement mode. We need to get better."