Big 12 commish gets two-year contract extension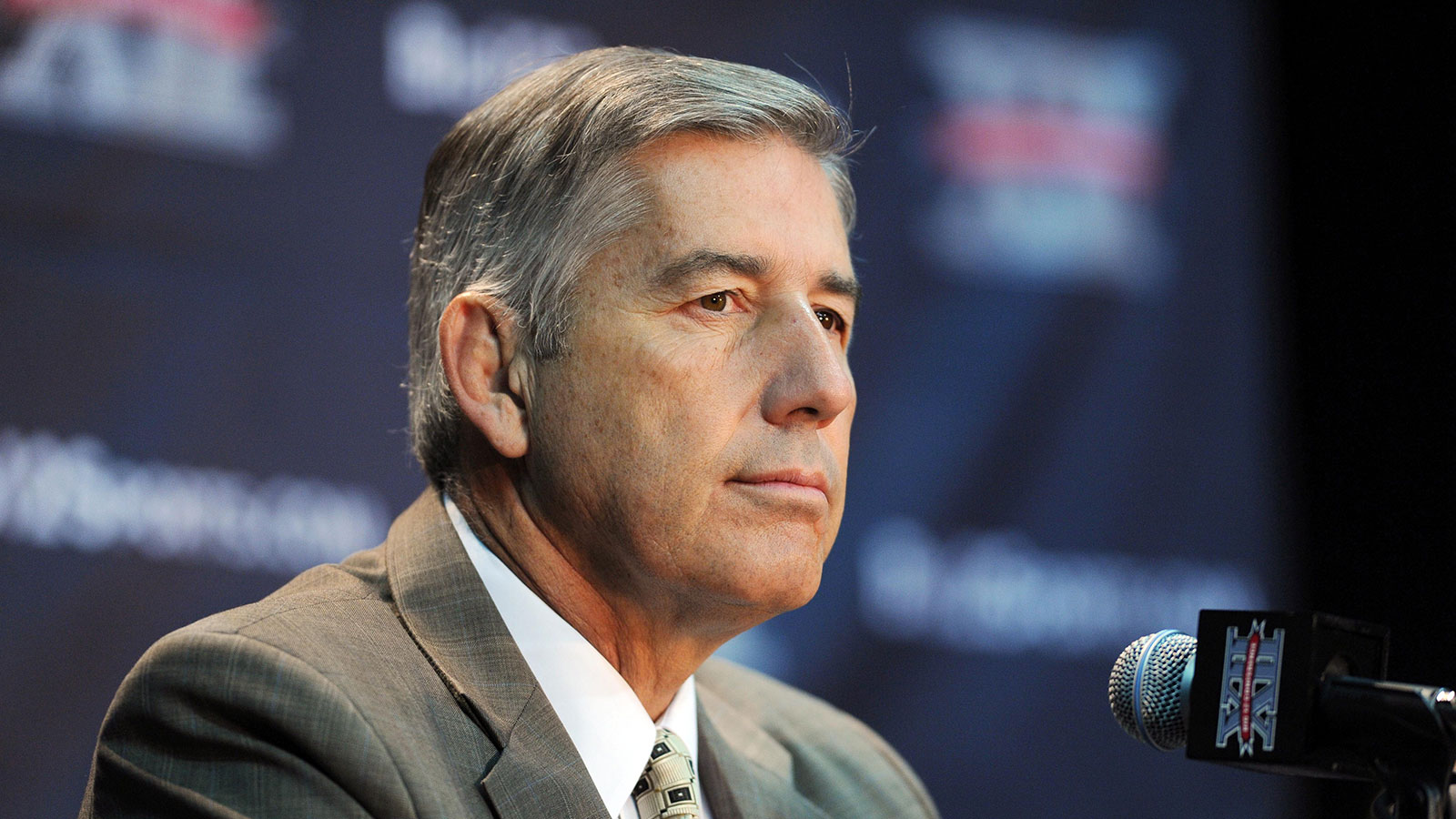 Bob Bowlsby is being rewarded for guiding the Big 12 into calmer waters than when he took over in May 2012.
The Big 12's board of directors have approved a two-year extension of Bowlsby's contract through the 2018-19 school year.
"The presidents of the Big 12 member institutions recognize the exceptional leadership Bob has provided, and look forward to his long-term stewardship of the conference," said Oklahoma State president Burns Hargis, who serves as president of the board.
Bowlsby was originally given a five-year contract and USA Today reported he earned approximately $1.8 million for his first year on the job. Financial terms for his new contract were not available.
Shortly after being hired, Bowlsby helped negotiate a 13-year, $2.6 billion television contract with ESPN/ABC and FOX. That deal included a grant of rights agreement that helped cement the Big 12's membership after facing a possible breakup in 2010 when Nebraska and Colorado left the league and in 2011 when Texas A&M and Missouri also left.
Bowlsby, who served as athletic director at Iowa and Stanford before joining the Big 12, has been mentioned as a possible successor to current NCAA president Mark Emmert, but he has publicly declined interest in the job.
"I am honored to serve the Big 12 Conference, and humbled by the confidence, support and generosity of the Board," Bowlsby said in a release. "€œI look forward to a bright future for the Big 12 and am very enthusiastic about continuing my service for at least another five years."