Ben Tate: I'm top free-agent RB and elite player in NFL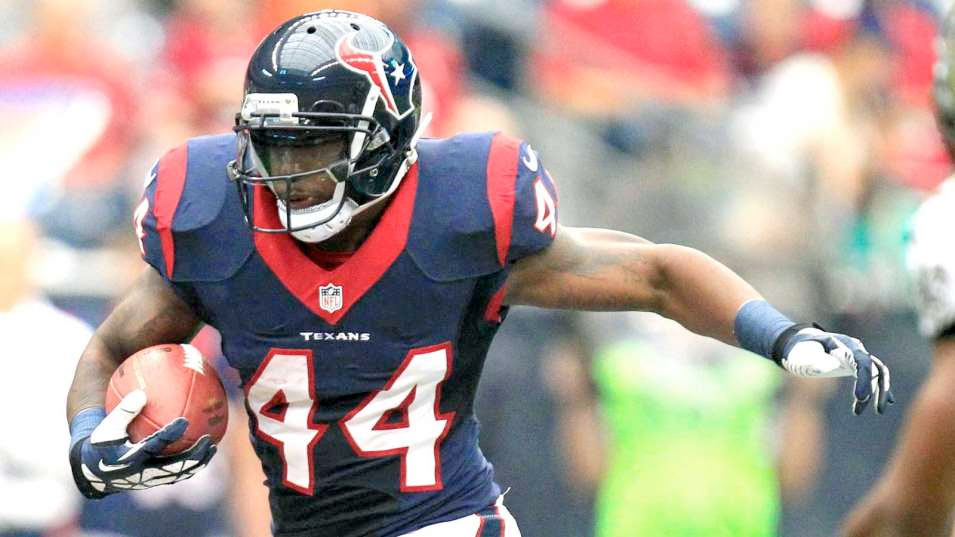 Ben Tate is ready to take the next step and prove he's one of the best running backs in the NFL.
Despite not getting much playing time in four seasons with the Houston Texans as Arian Foster's backup, his potential has caught the eye of many as one of the top free agents on the market this year.
"Even with my limited, I guess you would say my limited amount of snaps and my limited amount of being able to be out there and play, that my talent is still recognized," Tate told FOX 26 in Houston. "It's very much appreciated. I'm just happy that everyone sees it kind of the way I see it, that I am the top running back in free agency without a doubt."
Tate rushed for 771 yards and four touchdowns in 14 games last season stepping in for an injured Foster. Tate has also battled injuries throughout his career, but he knows what he's capable of when he's 100 percent.
"I think I can bring you an elite running back," Tate said. "I've learned a lot being behind Arian. Definitely, when I'm healthy I think I'm an elite running back in this league, and I feel like I can show my abilities and my numbers and my play will speak for itself, and guys will be able to see that I am a guy who is a top-five running back in this league, which I believe once I get out there and get to show that on a consistent basis."
Tate sat out his 2010 rookie season with a broken ankle. In 40 games from 2011-13, he rushed for 1,992 yards and 10 touchdowns.
Follow Louis Ojeda Jr. on Twitter @LouisOjedaJr