Baylor 'trash?' Briles not bothered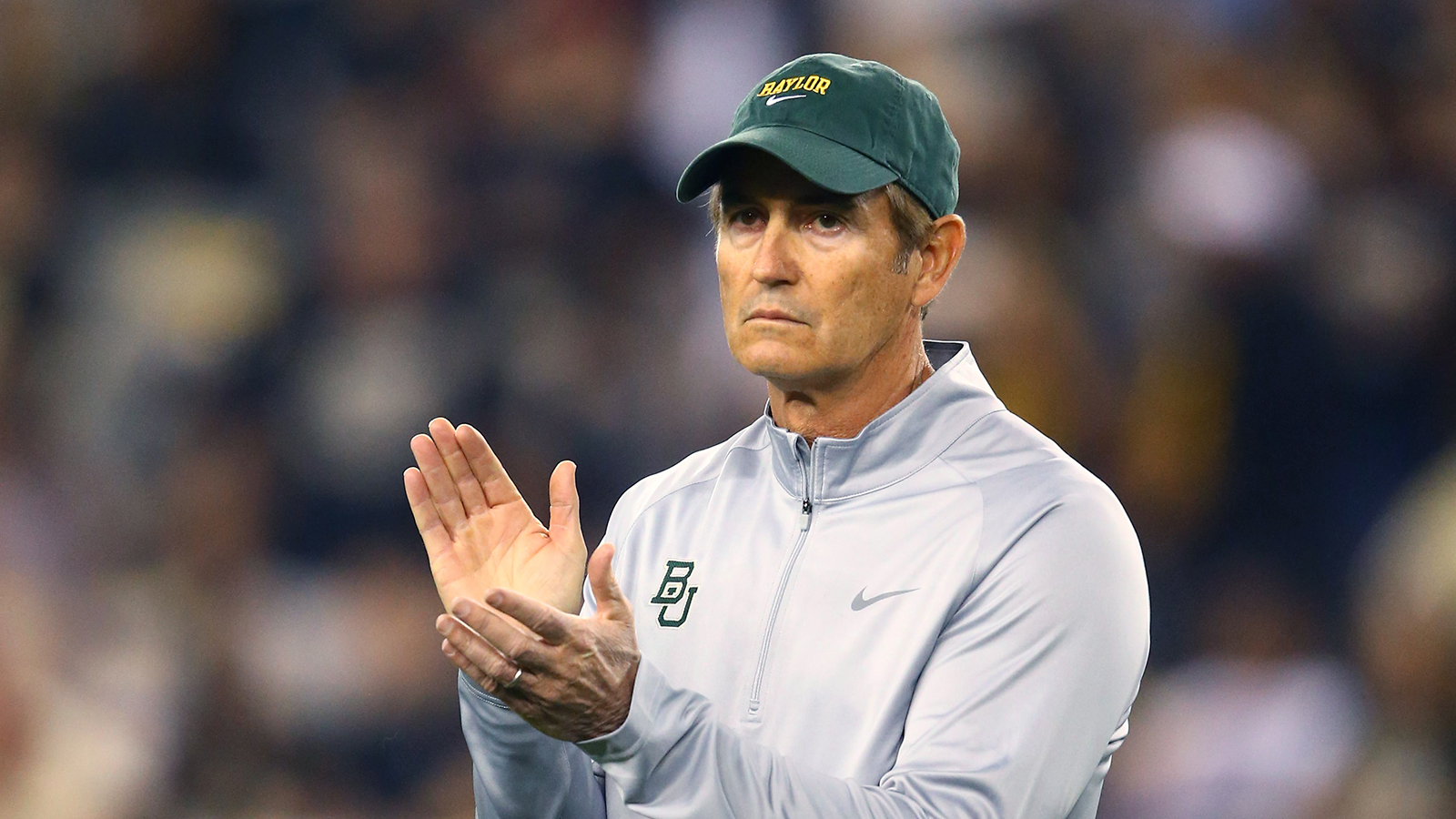 Art Briles doesn't sound too bothered by Texas linebacker Steve Edmond calling his Baylor program "trash."
After Saturday's spring game, Edmond referred to Baylor's program as "trash" and argued that Texas was a better team, despite dropping a 30-10 decision in the season finale with the Big 12 title on the line.
"Well, that's alright," Briles said on Tuesday's Big 12 coaches teleconference. "I mean, shoot, everybody's entitled to their opinion."
Briles said he was not aware of Edmond's comments before a reporter told him on Tuesday's call.
Edmond also said "Baylor sucks" and took exception with Baylor's celebration of the win. Fans stormed the field after the game and remained there for a ceremony to turn out the lights at Floyd Casey Stadium.
"I wasn'€™t particularly pleased at some of the places we weren'€™t victorious, either. Our cause for celebration that game was for two reasons: winning the Big 12 and closing down Floyd Casey Stadium," he said. "I'€™m not going to spend a lot of time being protective of somebody'€™s comments about our program when they don'€™t understand it."
Texas coach Charlie Strong mildly chastised his starting middle linebacker for the comments.
"Our kids get so emotional and so wrapped up in the game, but he's got to be smarter than that," Strong said. "I've got a lot of respect for coach Briles. He's done an unbelievable job there at Baylor, and right now, that is the way it is. We haven't beat Baylor."
Baylor opens 2014 in McLane Stadium on Sunday, Aug. 31 against SMU and travels to Austin to face Texas on Oct. 4.