Baylor RB Seastrunk to enter NFL Draft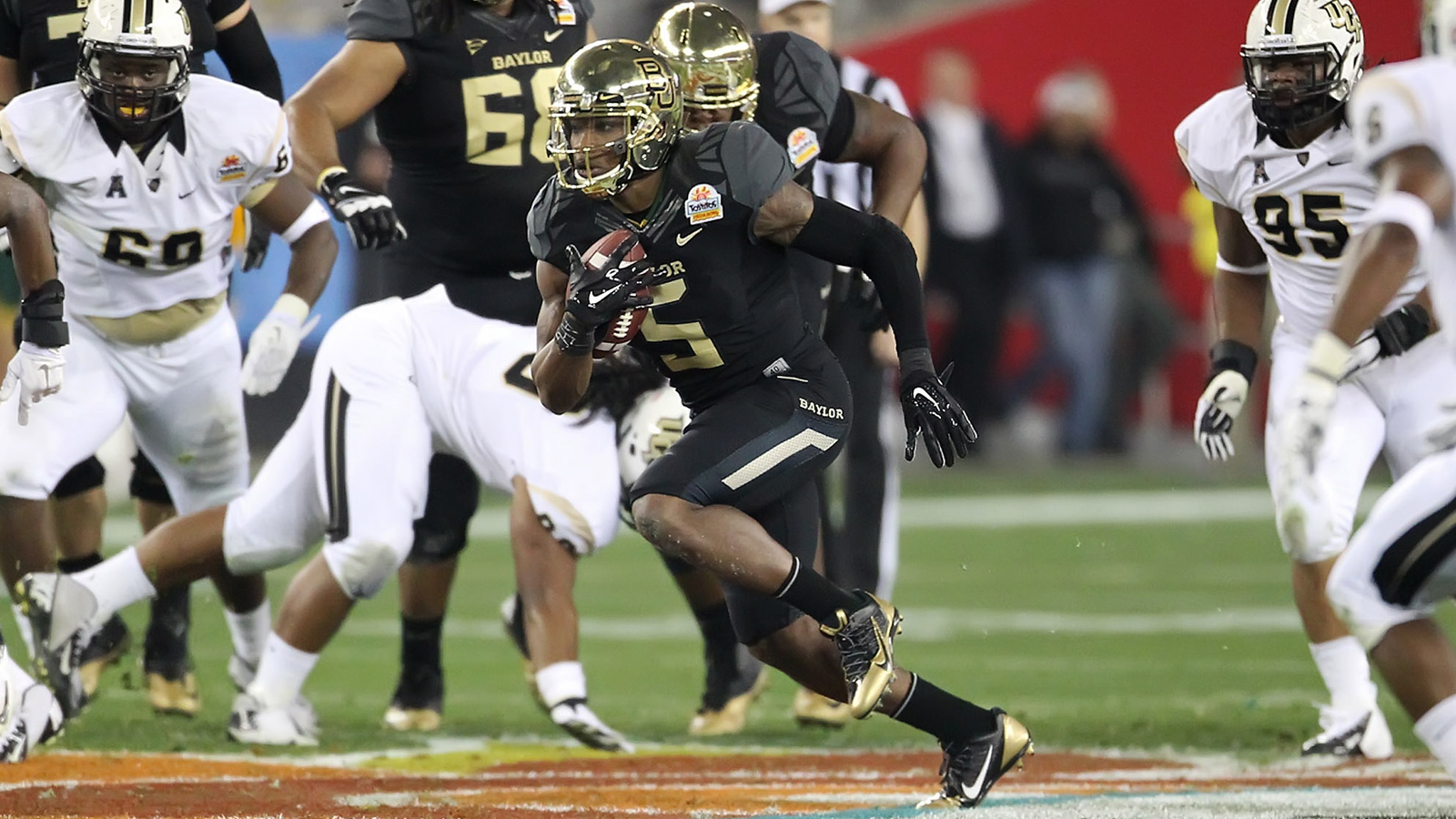 Baylor running back Lache Seastrunk will forgo his senior season and enter the NFL Draft, coach Art Briles confirmed on Monday.
"I appreciate the dedication and energy that Lache brought to this football team," Briles said in a statement. "He would do anything that he was asked to do both on and off the field, and that translated to him being the first two-time 1,000-yard rusher at Baylor."
Briles also said Seastrunk plans on returning to Baylor in the future to earn his degree.
"Playing in the NFL has been a lifelong dream of mine, and I'm fully prepared to take the next step toward realizing that goal," Seastrunk told Yahoo Sports. "I'm excited for the opportunity to compete in the NFL draft process. I look forward to giving teams every ounce of energy I've got and proving to them that I'm a good person, a relentless competitor, and a great player, too."
Seastrunk led the Big 12 with 1,177 yards and 11 touchdowns this season and is expected to be among the first running backs drafted in May. The 5-foot-10, 210-pound Temple, Texas native originally signed with Oregon and transferred to Baylor in 2011. He logged 1,000-yard seasons in 2012 and 2013.
Baylor was 11-2 this season and won its first Big 12 title before losing 52-42 to UCF in the Fiesta Bowl.
"I am eternally grateful to Baylor fans and the community of Waco, Texas. I'll always bleed Green and Gold and you'll always be in my heart," Seastrunk told the website. "To my brothers on the team, you know I'll be supporting you from wherever my journey takes me next. Keep working hard and showing the world how incredible our university really is."