Baylor fan loses Fiesta Bowl dress bet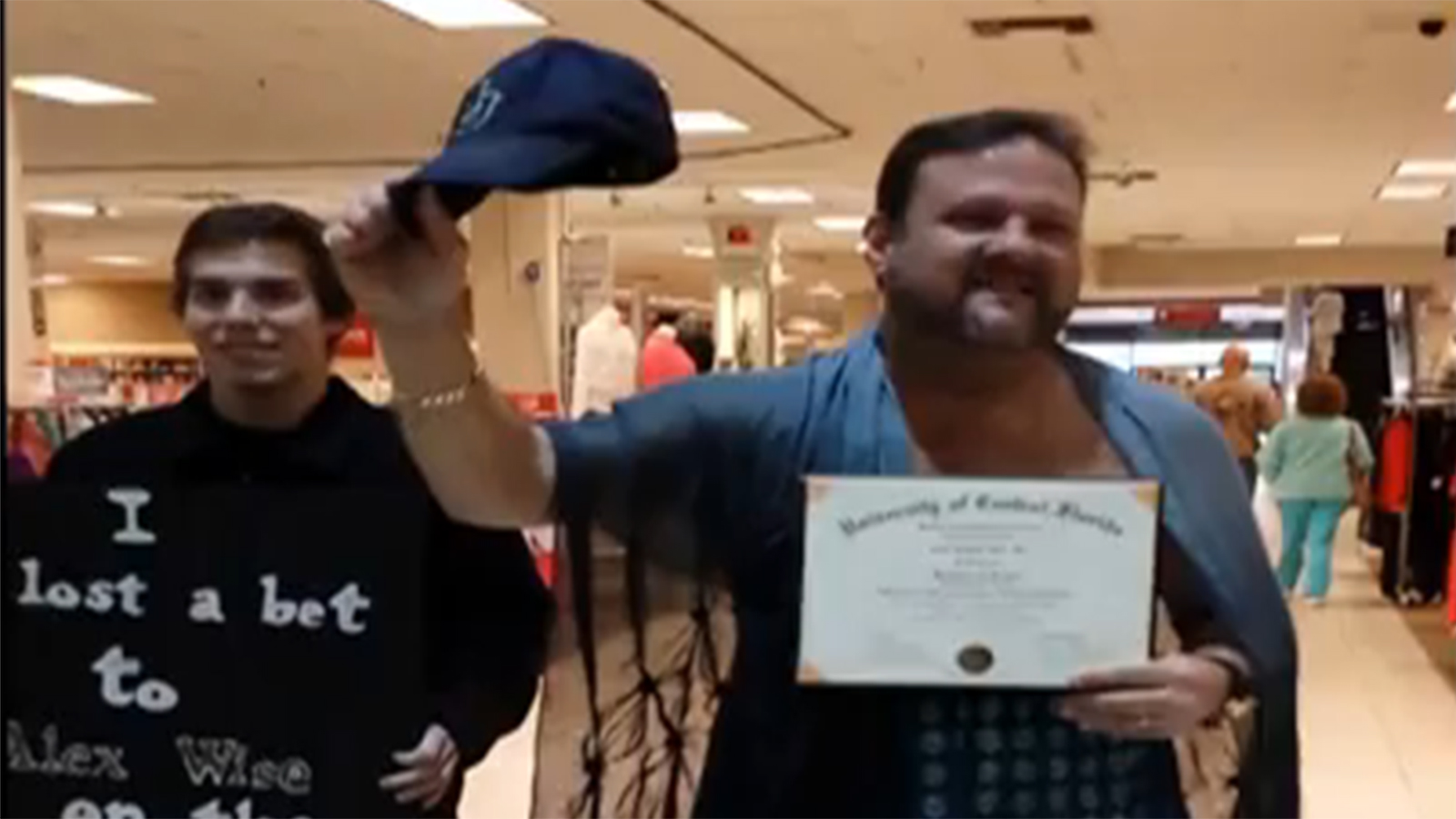 Nobody expected Baylor to get beat by Central Florida in the Fiesta Bowl last week.
The Bears were a 17-point favorite over the Knights and were the nation's highest scoring offense in 2013. UFC upset Louisville and nearly knocked off South Carolina, but it struggled against Temple and SMU in the regular season finale.
So of course it's a no-brainer to think Baylor would dominate UCF, right?
Earl Iler, who went to both universities, thought so and made a bet with a UCF student before the game.
After the Knights upset the Bears, Iler was forced to walk through a Daytona Beach, Fla. mall wearing a strapless dress, and it also happened to be his birthday.
He continued to show his support for the Bears wearing a Baylor cap, but he also carried his UCF degree with him while walking in shame.
"This is my diploma from UCF," Iler said as group followed him around the mall. "I really did graduate from there."