Ex-homeless Baylor RB forced from team for violation; NCAA denies ban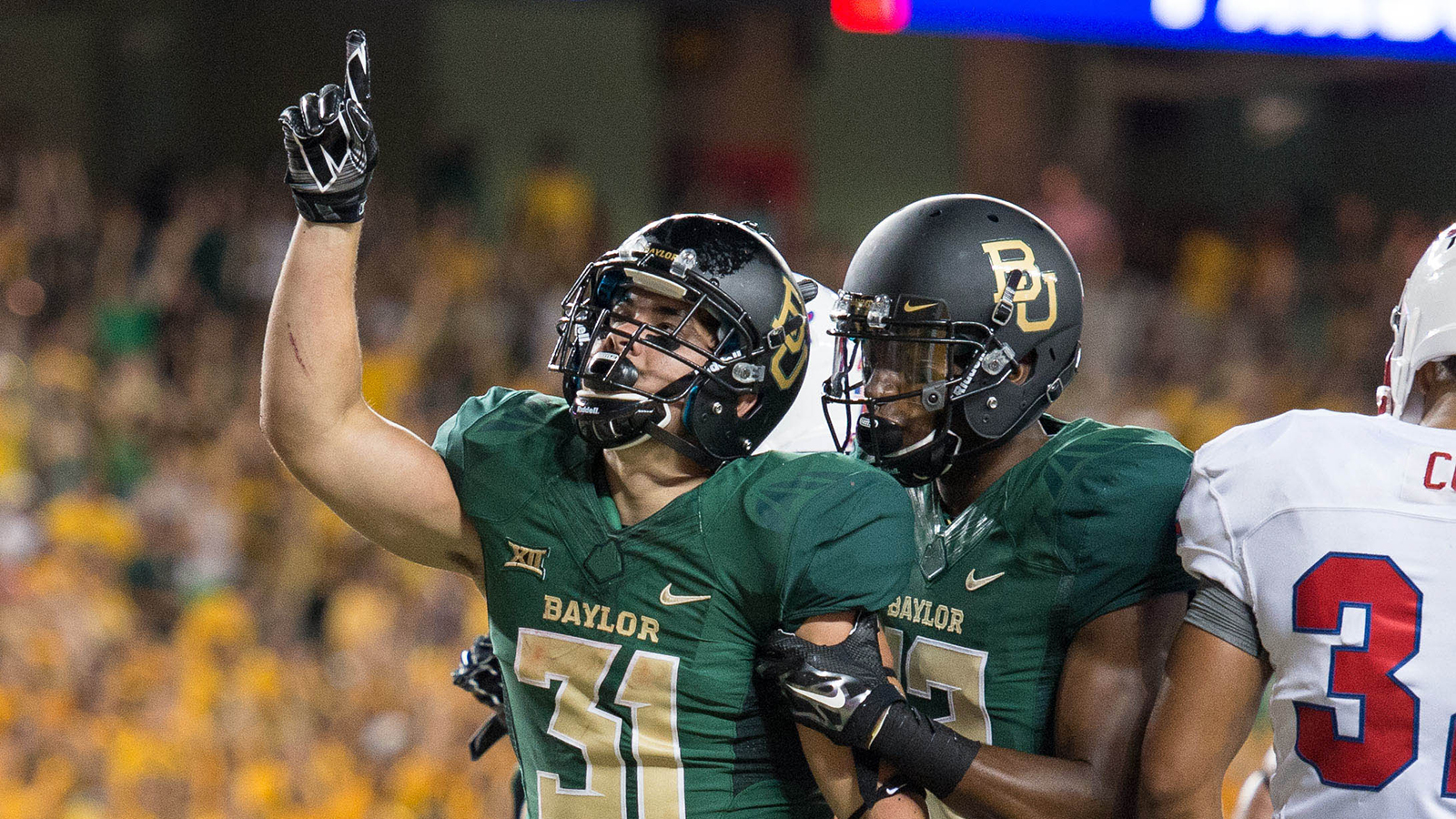 Baylor running back Silas Nacita, a once-homeless backup, is no longer a member of the Bears program after accepting impermissible benefits last summer, a violation of NCAA rules.
"Silas Nacita will not be a part of the football program moving forward due to rules violations that impact his eligibility," Baylor athletic director Ian McCaw said Wednesday. "We appreciate his contributions to Baylor football and wish him well as he completes his studies."
However, hours later the NCAA denied forcing Nacita from the Bears team.
The NCAA did not declare Silas Nacita ineligible and Baylor has not requested a waiver for him.

— NCAA (@NCAA) February 25, 2015
Rumors surfaced that Nacita was off the team after he was absent from a roster update before Baylor began spring practice on Tuesday. Nacita, a walk-on, only had enough money from academic scholarships to pay for school and had previously been homeless.
Wednesday morning, Nacita tweeted a statement admitting that a few months before he enrolled at Baylor, a "close family friend" approached him with an offer to set him up in an apartment and help with living expenses.
All I wanted to do was go to school and play the game I loved. pic.twitter.com/zYQ0HTaz05

— Silas Nacita (@Salsa_Nacho) February 25, 2015
"Because I accepted that offer instead of choosing to be homeless, I am no longer eligible to play football and pursue my dream," Nacita wrote. "I had no idea I was breaking any rules, but I respect the decision of the NCAA."
Baylor said McCaw's statement would be their only comment on the matter.
Last season, Nacita's story earned him a status as a fan favorite (earning him the nickname "Salsa Nacho") and he was featured in a Sports Illustrated series on the intersection of sports and homelessness.
He ran for 191 yards and three touchdowns on 31 carries last season.
MORE FROM FOX SPORTS SOUTHWEST:
– Ranking NFL quarterback salaries
– College football's highest paid coaches in 2014