Astros' Zeid stays cool while being showered with seeds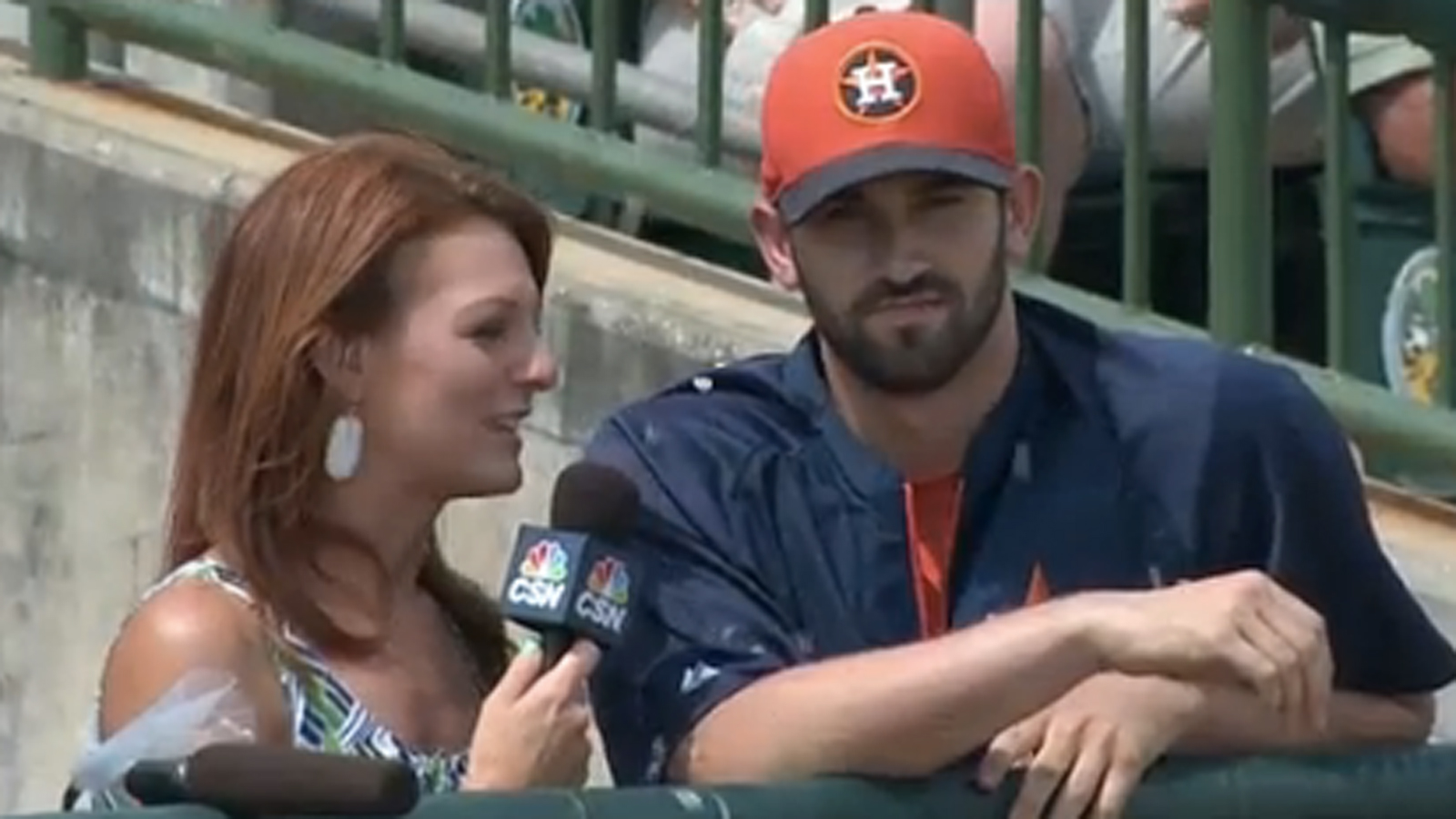 Houston Astros right-hander Josh Zeid isn't a rookie, but the veterans still enjoy making him pay his dues as he enters his second season with the club.
During an in-game interview against the Cardinals on Sunday, Zeid answered questions while sunflower seeds rained on him.
And despite the distractions, he managed to stay cool … literally.
Zeid didn't flinch when one of his teammates poured a cup of cold water down the back of his jersey.
Follow Louis Ojeda Jr. on Twitter @LouisOjedaJr