Are the Mavs planning to pursue Gasol?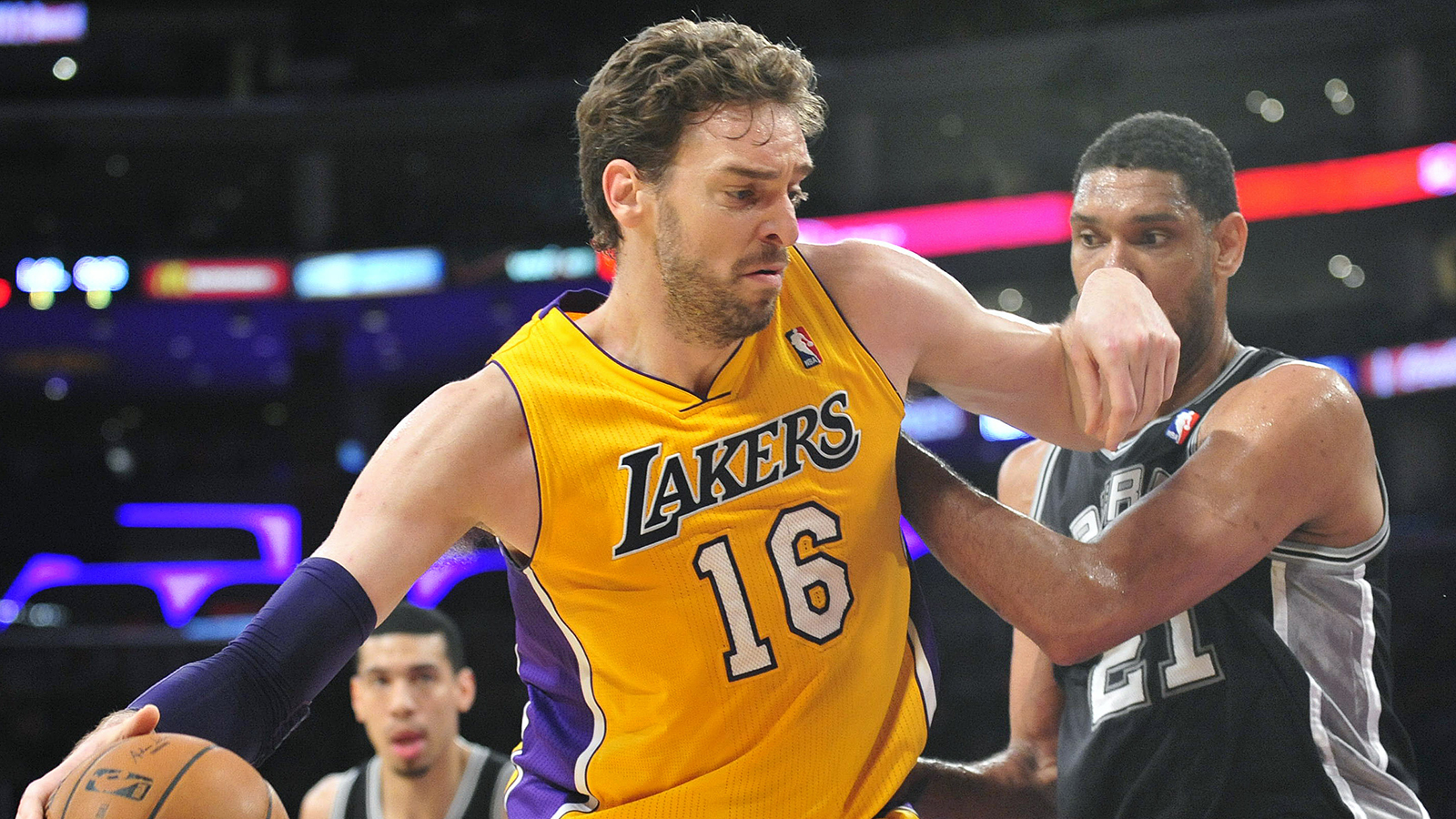 A week ago, FOX Sports Southwest was told by Mavs sources that Pau Gasol's price tag made him an 'unlikely' free-agent match with Dallas. Now ESPN is all but predicting the Lakers center will be one of the Mavs' two big summer signings.
Is there a communication gap here? No. There's a financial gap here.
Debates for another day: Does Gasol start at center alongside Dirk, putting up huge offensive numbers but making the Mavs defense even worse than last year? Is he Dirk's backup at the 4? Is he in injury-related physical decline?
The debates for today: Is Dallas "planning to pursue" Gasol? Do the Mavs "like" Pau Gasol? And how much does he think he's worth?
The 7-foot Gasol is a four-time All-Star who is about to turn 34. He put up numbers last year (17.4 points, 9.7 rebounds and 3.4 assists) but played in only 60 games for the Lakers.
But "pursuit" of him? Kinda. After Dallas gets done "pursuing" the big fish (LeBron, if he'll listen, and Carmelo for certain). And after Dallas, failing there, turns to second-tier standouts like Luol Deng and Trevor Ariza, sure. Oh, and after centers they'd rather have – Monroe, Gortat and probably Tyson Chandler – are rendered unavailable.
And most of all, Dallas' "pursuit" of Gasol happens if and when his price tag – as of last season $19.3 million – plummets.
That cannot be his plan. And it would be foolish for Dallas to count on such a thing (especially with Greg Monroe, Marcin Gortat and Tyson Chandler higher on their center wishlist).
So yes, the Mavs "like" Pau Gasol. … but they like other big-fish players, other second-tier stars and even other centers better. And only if Gasol's previous price tag shrinks to bargain-bin level can a match become truly likely.