Antonio Daniels named Thunder Live analyst for FOX Sports Oklahoma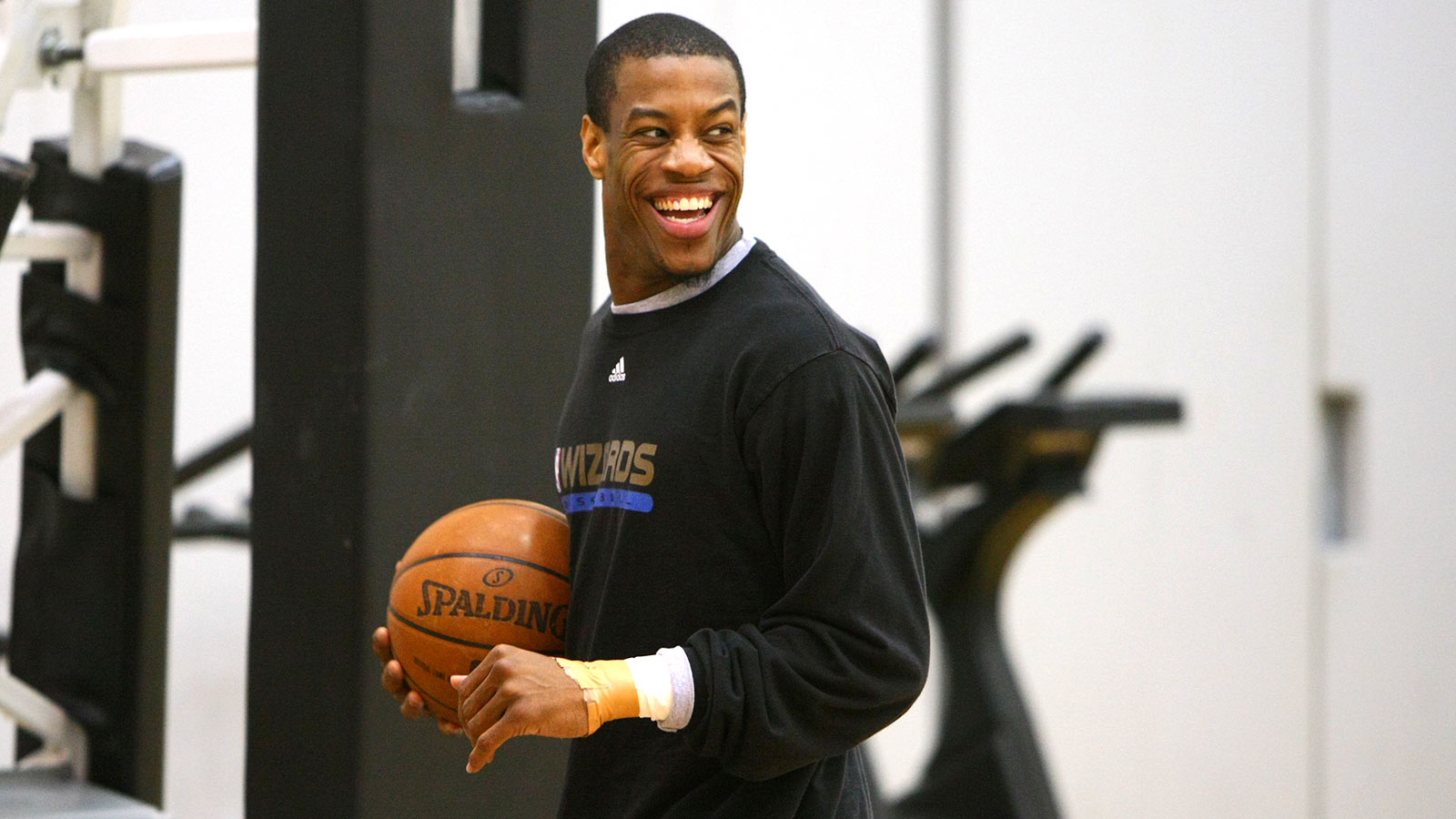 Former NBA point guard Antonio Daniels has joined FOX Sports Oklahoma as the new analyst on THUNDER LIVE pregame and postgame shows, it was announced by FOX Sports Oklahoma Senior Executive Producer Mike Anastassiou.
Daniels will be paired with host Lesley McCaslin (home games) and John Rhadigan (road games) and the Thunder broadcast team of Brian Davis and Michael Cage to provide perspective and analysis before and after every Thunder game televised on FOX Sports Oklahoma. This year's first THUNDER LIVE show is set for Wednesday, Oct. 28 at 6:30 p.m. CT prior to the Thunder's season opener against the San Antonio Spurs. FOX Sports Oklahoma is scheduled to show 71 Thunder regular-season games in 2015-16.
Daniels played 13 seasons in the NBA from 1997-2011 and was selected by the Vancouver Grizzlies with the fourth overall pick in the 1997 NBA draft. He won an NBA championship in 1999 as a member of the San Antonio Spurs and also played for the Portland Trail Blazers, Seattle Supersonics, Washington Wizards, New Orleans Hornets and Philadelphia 76ers.
"I'm thrilled to be part of the FOX Sports Oklahoma team and to get a chance to watch an exciting NBA team," said Daniels. "I'm honored to get this opportunity and I look forward to working at FOX Sports Oklahoma."
A native of Columbus, Ohio, Daniels enjoyed a successful collegiate career at Bowling Green where he was the Mid-American Conference Player of the Year in 1997. In the NBA, he averaged 7.6 points and 3.4 assists per game and competed in the playoffs in 10 of his 14 seasons.
Following his playing career, Daniels worked as a broadcaster and co-hosted a radio sports talk show on KZDC ESPN San Antonio where he was named the 2015 San Antonio Magazine Radio Personality of the Year. A noted motivational speaker and professional fitness trainer, Daniels and his wife, Sonia, created The Daniels Family Foundation that emphasizes faith, family and fitness.
"We're very excited to have Antonio Daniels become a part of our Thunder broadcast team," Anastassiou said. "His knowledge of the game and his experience as a player will bring a unique perspective to our Thunder coverage."
MORE FROM FOX SPORTS SOUTHWEST:
– PHOTOS: Cowboys Cheerleaders Auditions
– Ranking NFL quarterback salaries
– Highest paid player on every NFL team