Anthony Davis shares special relationship with LeBron James
The best basketball player in the world has a role in helping develop one of the game's up and coming superstars since before he set foot on an NBA court.
The Pelicans Anthony Davis counts the Miami Heat's LeBron James as one of his first professional mentors, thanks to their time together representing Team USA at the London Olympics. At that time, Davis had one-season of college basketball under his belt and, although he knew he was heading to New Orleans, Davis had yet to play a single professional game.
"One of the things I'll always remember most about him, is that he told me the Olympics was the best possible experience I could have as a rookie and that I should make the most of it," Davis recalled before Saturday's tip off against the Heat. "LeBron told me this experience was going to show me what being an elite professional athlete looks like and where I should set my bar."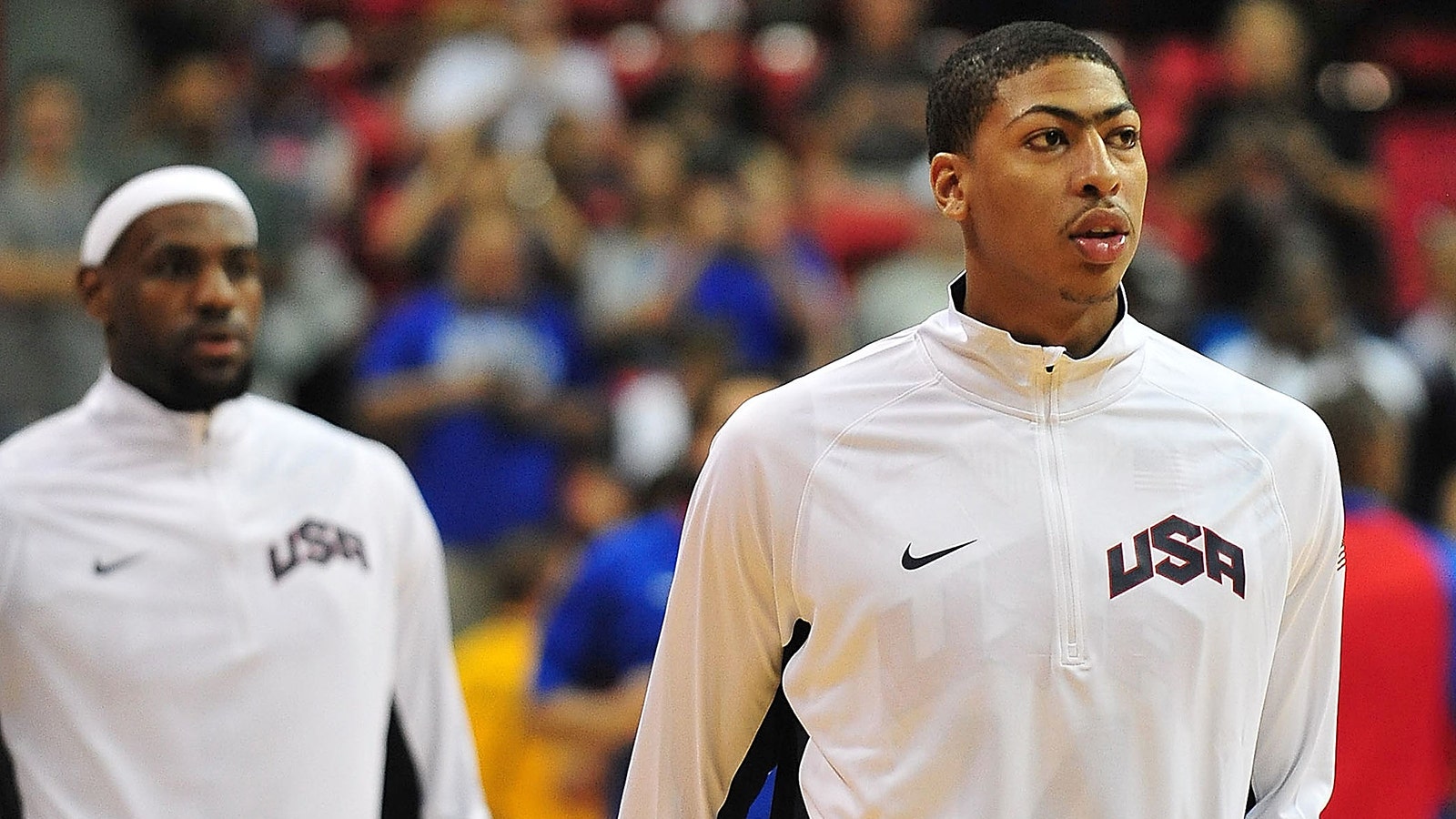 Lessons Davis clearly absorbed and is now putting to work as he continues on his historic sophomore season.
Davis has recorded 8 30-plus point games this season, 36 20-plus point showings and 25 20-point/10-rebound games.
Davis says he also learned a lot about work ethic and preparation while watching and practicing with James.
The two have remained close since their Olympic experience and enjoyed some quality time soaking up the All Star experience in New Orleans last month.
As much respect and admiration as Davis has for James, he says once the two are on the court, it's all business.
"Tonight, we're competitors first and foremost," Davis smiled.
Another lesson learned.