Andre Johnson a no-show at first day of Texans' OTAs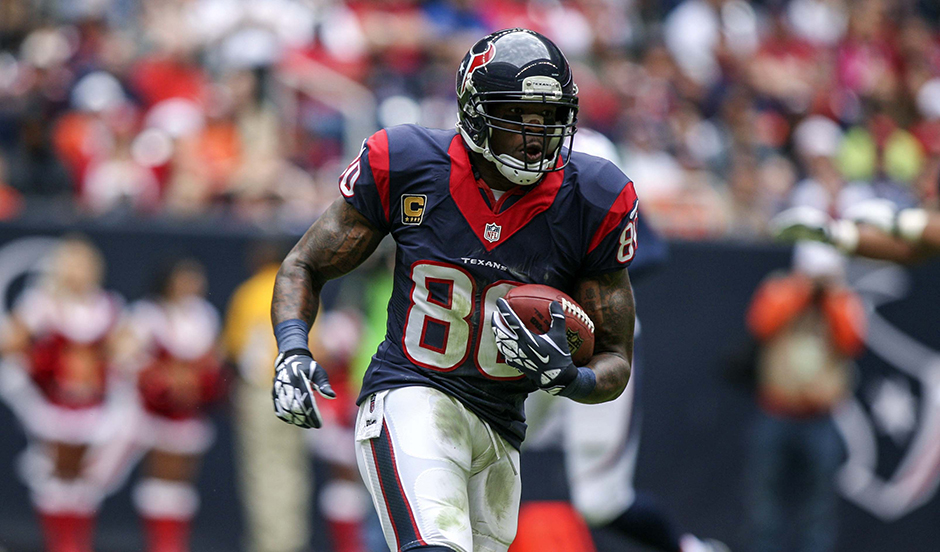 The Houston Texans began organized team activities Tuesday, but one notable person was a no-show.
Andre Johnson, as promised, did not join his teammates at the Texans' training facilities for the first time since 2003 when he held out for contract reasons after being drafted.
In mid-May, the 12-year veteran told reporters he wasn't sure the Texans were still the place for him, and he said he wasn't going to show up at OTAs or any other team activities.
While Johnson has not requested a trade, he is reportedly taking some time to mull over his future in Houston citing he unhappy with with losing.
"I just look over my career," Johnson said earlier in May. "I've only been to the playoffs twice and I think we've only had three winning seasons. I don't think any player wants to experience that."
Prior to the 2010 season, Johnson signed a seven-year, $62.7 million contract with the Texans.
Follow Shawn Ramsey on Twitter: @ShawnPRamsey