Allen QB Kyler Murray completes perfect career with third state title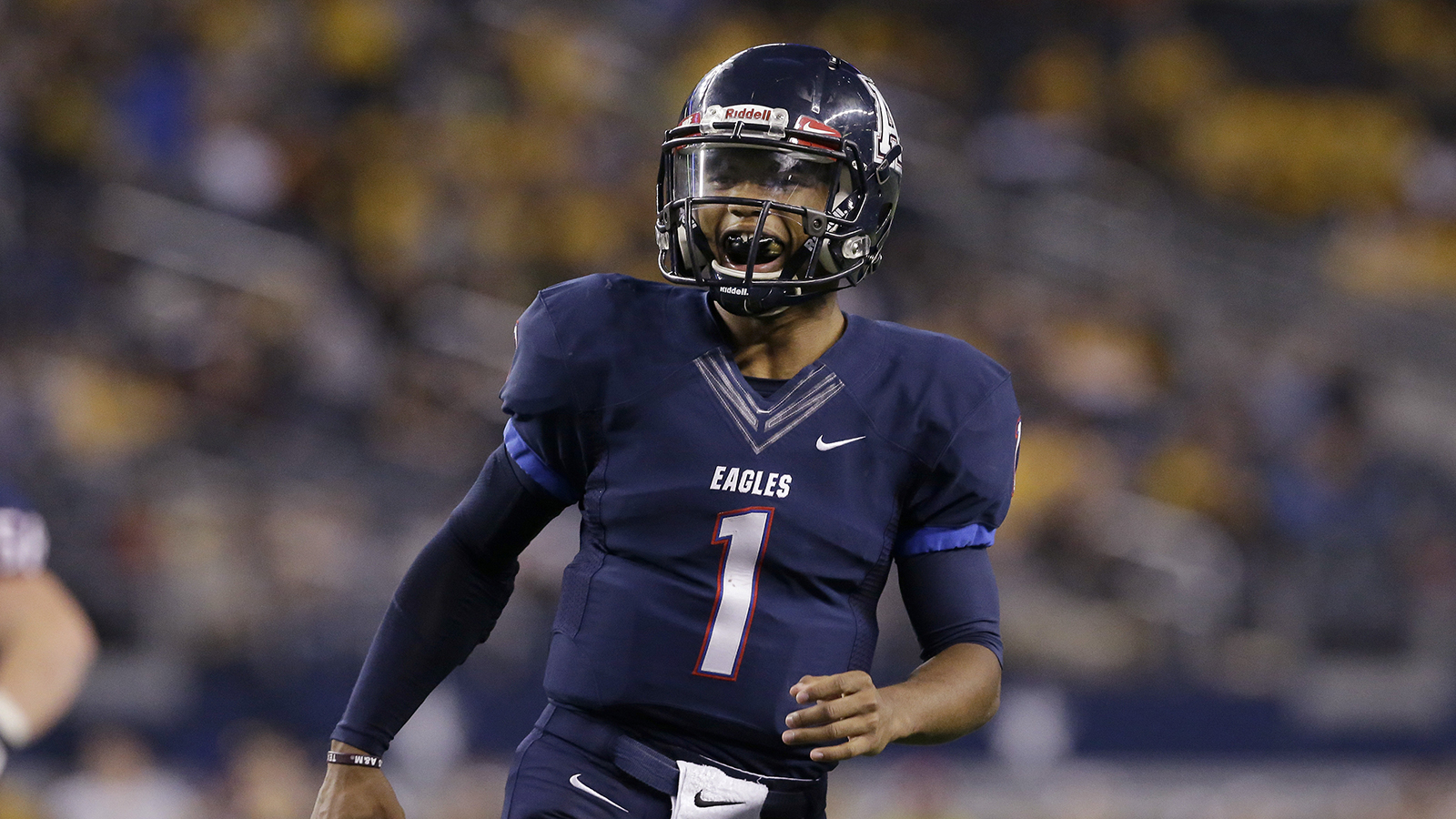 ARLINGTON, Texas — Perfect is the only word needed to describe Kyler Murray's high school career.
The Allen senior quarterback passed for 316 yards and five touchdowns in a 47-16 rout of Houston Cypress Ranch for the 6A Division I Texas State Championship on Saturday at AT&T Stadium.
Murray never lost a game as the Eagles' starter, going 43-0 with three state titles.
Last time…… That's all she wrote! #3Peat

— Kyler Murray (@TheKylerMurray) December 21, 2014
As he walked off the field for the final time late in the fourth quarter, most of the 52,308 in attendance gave him a standing ovation.
"Nothing but love," Murray said. "I can't thank these fans enough, the city of Allen, my teammates and coaches. It's just been a great ride."
Allen completed another unbeaten season, but it wasn't easy getting back to the championship round for the three-peat. After some close calls in the playoffs against DeSoto, Martin, Trinity, and Skyline, the Eagles made it look easy against the Mustangs.
"We probably played the hardest scheduled throughout the playoffs," Murray said. "We wanted to put on a show. The last few weeks we haven't done that. Today, we wanted to put together a masterpiece. I think the state of Texas knows what we're all about."
And it was a masterpiece from the start. The Eagles were in the end zone less than a minute into the game with Murray's 51-yard touchdown pass on their opening drive.
"Three [championships] is awesome," Allen coach Tom Westerberg said. "To send those seniors out like that and send Kyler out. What a special player, what a special kid. I hope everyone enjoyed his career here, I know we did. He's just a special player."
The road is always tough in Texas high school football, but staying perfect in college will be a much bigger challenge for Murray, who has made a verbal commitment to Texas A&M.
"We played a lot of good teams, but when you face adversity, that's when the great ones come out," he said. "I never think we're out of a game. I think that's been proven throughout my run in high school.
"I'll play in the Under Armour game in a couple of weeks, so hopefully I'll get another taste of what the next level will be like."
Murray will face a lot more adversity if he plays in the SEC, but the Aggies could be on the verge of something special with arguably the best quarterback to ever come out of the state.
"I wanted to be one of the best to ever do it in high school and hopefully at the next level."
Follow me on Twitter @LouisOjedaJr
MORE FROM FOX SPORTS SOUTHWEST:
– Cedar Hill beats Katy again for back-to-back titles
– Aledo's Bishop does it all in wild win over Temple