Allen-led Aggies preparing for Missouri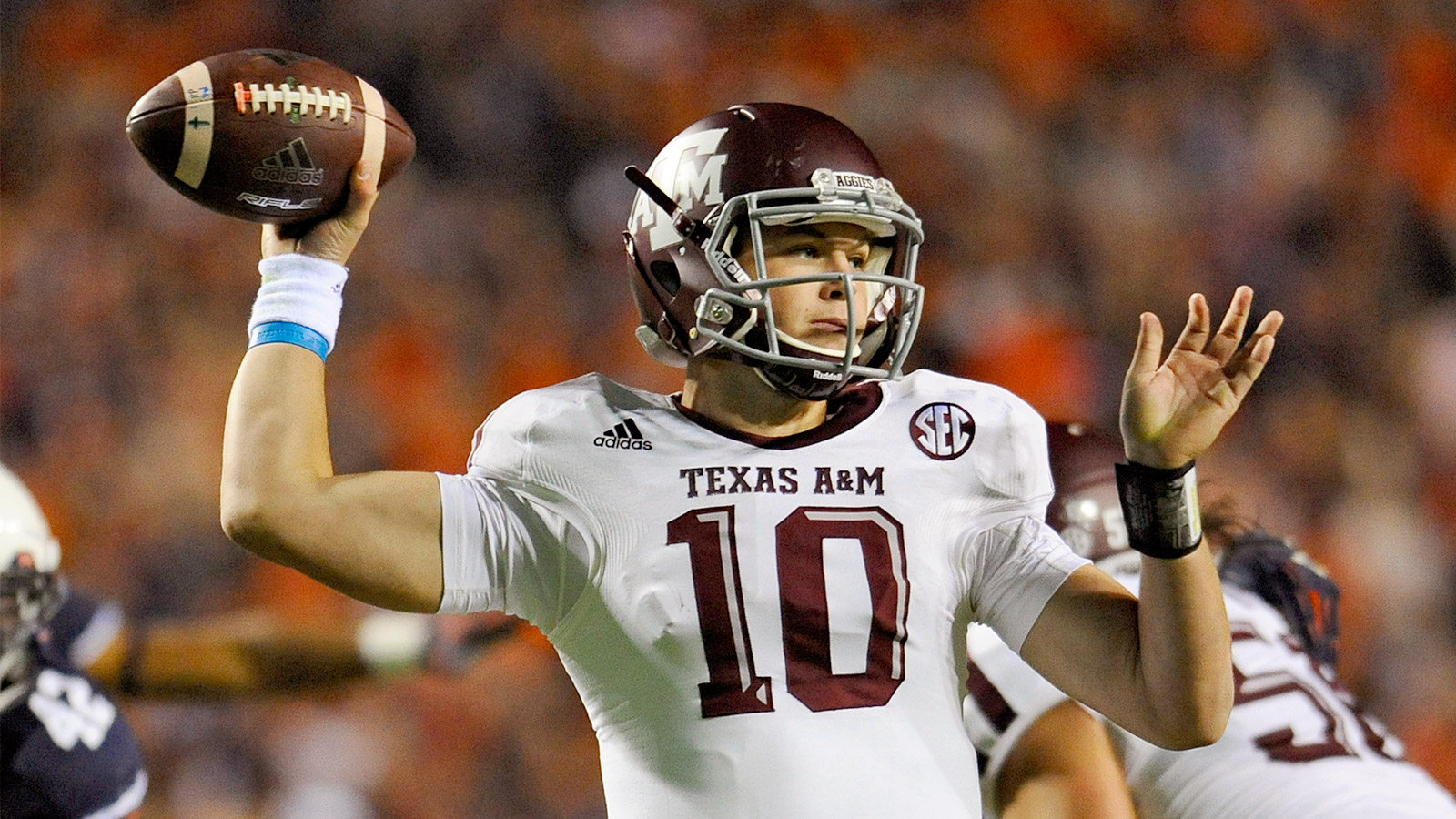 Texas A&M has already been through this scenario before this season.
A young quarterback makes a splash in his first SEC start and captures national attention with a big upset.
The differences now for the Aggies (7-3, 3-3 in the SEC) are that young quarterback is Kyle Allen and not Kenny Hill and the upset was pulled against Auburn and not South Carolina.
Where Allen goes from his four-touchdown start in the 41-38 win over the Tigers remains to be seen but head coach Kevin Sumlin has confidence in the true freshman heading into Saturday's home game against Missouri (7-2, 4-1).
"He's earned the right to start," said Sumlin. "He's earned the right to continue to play at that level. Missouri is really good on defense and I think our approach is it's not all on the quarterback. It's on the other 10 guys on the field to make our offense go. The quarterback is a distributor and a decision maker and I think Kyle has grown in the last couple of weeks and hopefully he'll continue to grow this weekend."
Sumlin is sticking with Allen, who has won his first two starts, over Kenny Hill even though Hill's two-game suspension for breaking team rules is over. Allen had won the job during a bye week and was going to start before Hill was suspended.
Even though the No. 24-ranked Aggies are going with Allen over Hill, Missouri coach Gary Pinkel wants his team to be prepared for both A&M quarterbacks.
"I really think you can flip a coin there," Pinkel said in comparing the two quarterbacks. "Kenny Hill is a good player too. Both of those guys are good players. It's a great positon to be in really. Certainly Kevin (Sumlin) will have to manage that but obviously he (Allen) played tremendously well last week against a really great football team. They've got a lot of firepower."
While the Aggies are coming off a big win, it's the Tigers who are in control of their SEC fate. Missouri is all alone in first place in the SEC East, putting extra importance on Saturday's game. The Tigers, who are coming off a bye week, have won three straight games following a 4-2 start and have beat the Aggies in three of the last four seasons.
"I'm just proud of our team for competing and battling," Pinkel said. "You're going to have adversity. We talked about that in August. I told the players 'When it happens we'll have a plan to get through it.' I think our leadership's been good. It's been a battle each and every week but I'm proud of our football team and we've got an opportunity here. You've got to take care of your business and in order to get the big prize you've got to beat big people.