Aledo's Bishop does it all in wild win over Temple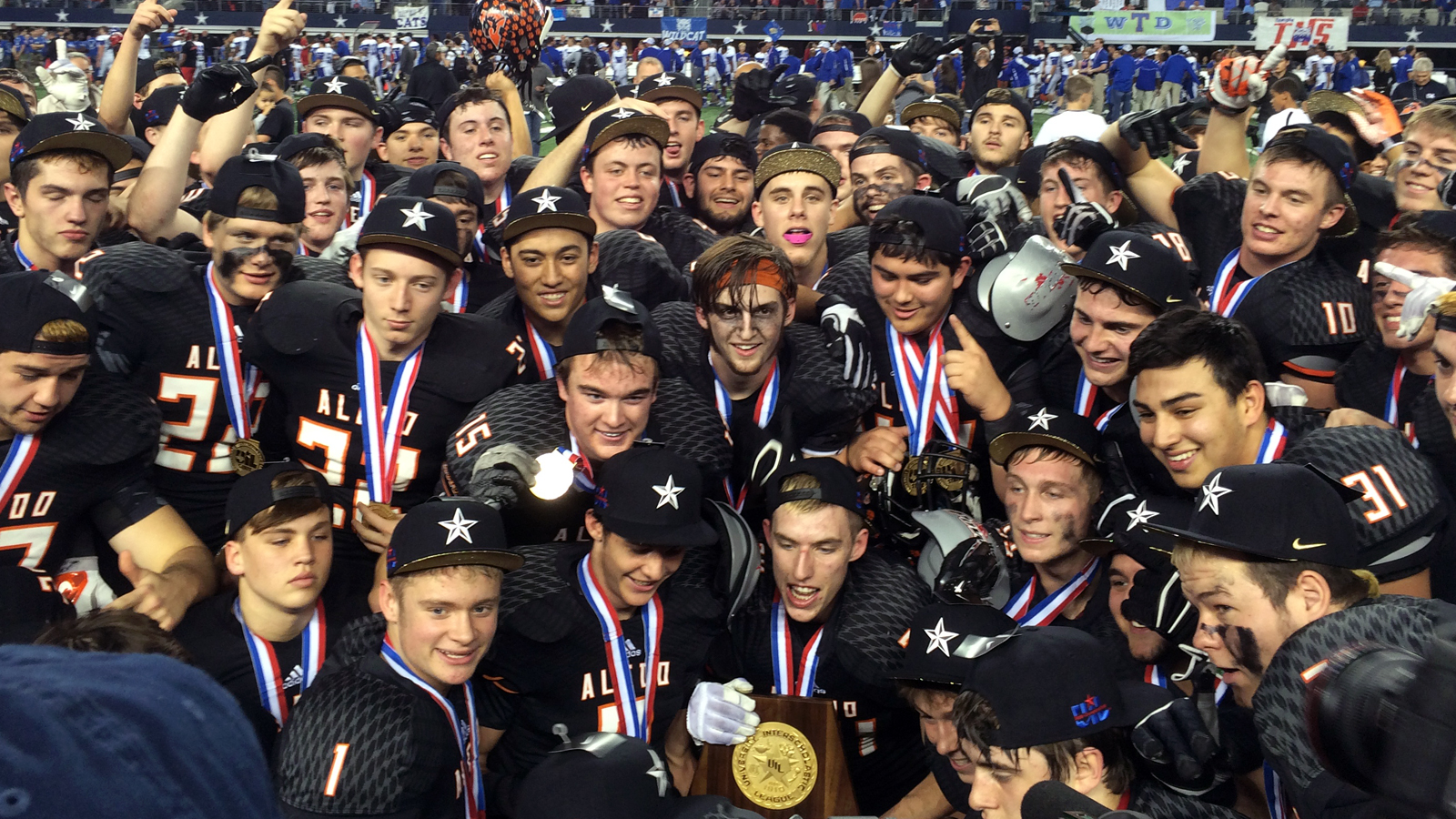 ARLINGTON, Texas — With the game on the line on fourth down, there was no question what Aledo was going to do.
"You're playing for a state championship and you've got one yard to go," Bearcats first-year head coach Steve Wood said. "We're trying to go win this thing."
Aledo got the yard, and then the game-winning touchdown to claim the 5A Division I state championship over Temple in a wild 49-45 shootout on Saturday at AT&T Stadium.
The Bearcats held a 35-17 lead at halftime before the Wildcats stormed back with an onside kick that led to a touchdown and took the lead with an unbelievable catch by receiver Jordan Lee midway through the fourth quarter.
Unbelievable @templewildcats catch for the go-ahead TD at #UILState title game. @FSSouthwest #UILonFOX http://t.co/0T4eVkpFj8

— Louis Ojeda Jr. (@LouisOjedaJr) December 20, 2014
"We knew they were going to make a run," Wood said. "They're very talented. We knew they were going to come at us."
Aledo quarterback Luke Bishop earned offensive MVP honors after passing for 122 yards, rushing for 196, and accounted for four total touchdowns.
Despite being down in the final minutes, Bishop never doubted his team would take home another title.
"They made a great run at us and I just told everyone to stay calm," he said. "I wasn't too worried, we've been in that position before."
And if his offensive stats weren't impressive enough, Bishop capped his championship performance on defense with the game-ending interception in the end zone.
"I just wanted the ball in my hands," he said. "Right when I had possession of it, fireworks went off in my mind. We won it."