Aikman: In NFL, Manziel can't be Johnny Goofball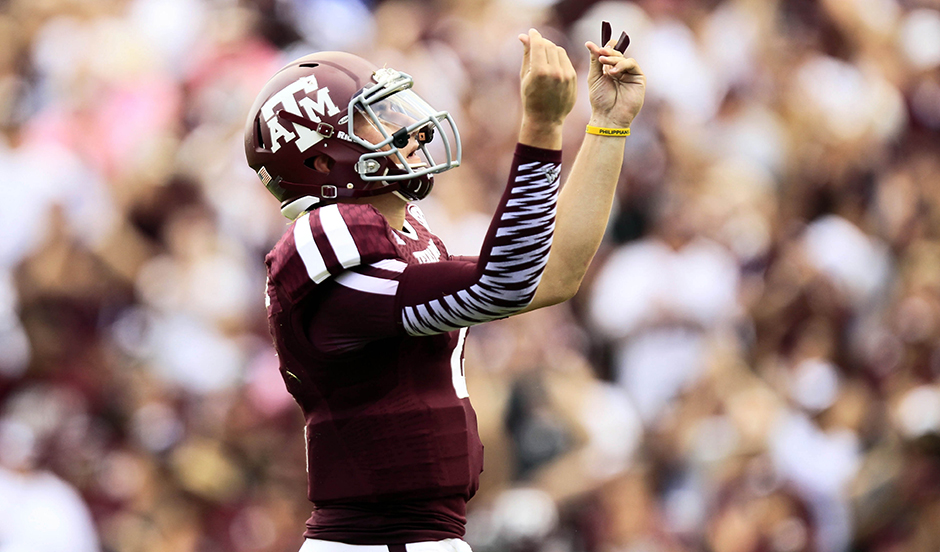 IRVING, Texas — Troy Aikman -€" himself once the highest-profile quarterback in a college draft and then among the most scrutinized stars on "America's Team," knows his way around the areas of criticism, leadership, talent and expectations.
So he knows what "celebrity" quarterback Johnny Manziel faces when he moves from Texas A&M to the NFL.
"I think the intangibles are what's going to ultimately determine whether he's successful or not," Aikman told me. "Indications at least last year are that maybe he's a bit immature. I watched him during the (Aggies' 52-48 comeback win over Duke) in the bowl game and on the one hand you say, 'Wow there's some great leadership there.' And on the other hand, I saw some things that I'm not real sure I'd be that fond of."
I asked Aikman whether the quarterback position in the NFL allows anyone –€" even "Johnny Football" — to be "Johnny Goofball."
"No," Aikman said, "you're not gonna be a goofball and make it very long."
Aikman, the three-time Super Bowl champion with the Dallas Cowboys, a Hall-of-Famer and now FOX Sports' top NFL analyst, believes the scrutiny on teams and players is at an all-time high and that therefore the QB must also act as a CEO.
"It's gotten harder from when I retired 13 years ago," he said. "I thought the scrutiny and the microscope was pretty intense then, but with social media it's gone to an entirely different level and (Manziel) has realized that. He's probably been victimized by the developments of social media more so than anyone else. And I hope he has learned; it seems that he has. We haven't heard as much here as of late. But there's no question these quarterbacks come in and they become the face of the franchise and they have to conduct themselves appropriately."
Manziel, who won the Heisman Trophy last year as a freshman, has found himself involved is a series of off-the-field incidents that range from "silly" to "controversial." But strictly judged as a football player, Aikman — who has yet to meet Manziel but wishes to — believes the Aggies star is probably a second-round talent should he declare for the NFL's April draft.
"I've heard some opinions I respect that said there's no way he's a first-round pick and I'd say he probably is not, but I'd say he's probably a top-two-(rounds pick). He's a young guy last year as a redshirt freshman and he's playing against really good competition and he excelled. And he comes back this year and he does the same thing. He's thrown the ball well, he clearly can move around."
Does Aikman think the 6-1 Manziel's non-prototype size is a major obstacle?
"I think the height factor is not as big a deal as it once was because of the quarterbacks we've seen that have gone on and have had success," Aikman said. "I believe he has a chance to be successful in the NFL as it relates to his abilities."
Especially, Aikman believes, if Johnny Manziel has the ability to mature into being a QB CEO.