Aikman doesn't see return to Cowboys in future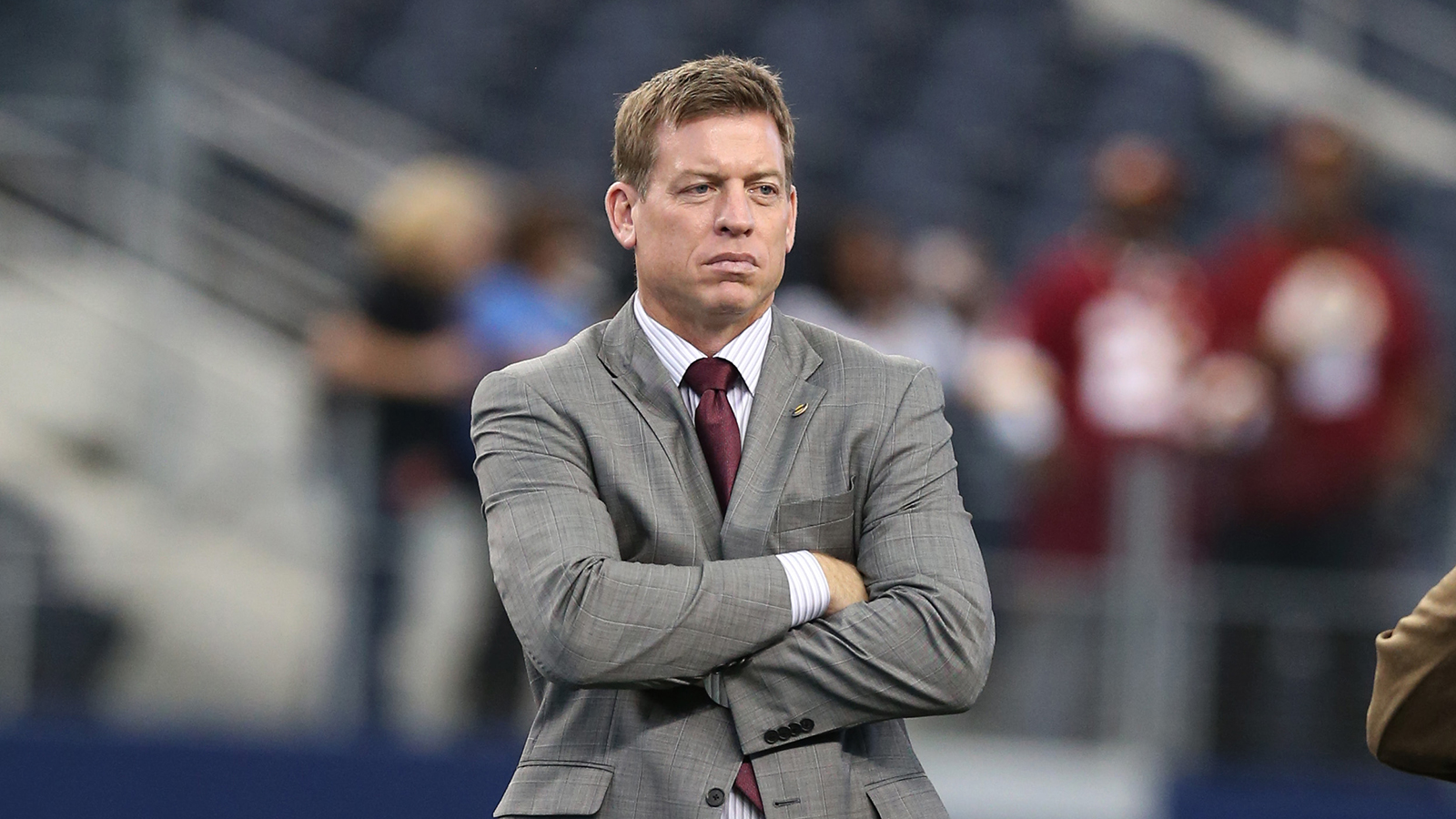 Frustrated Dallas Cowboys fans would love to see three-time Super Bowl champion Troy Aikman return to the organization to help bring back the glory days.
But although Aikman says he has thought about an executive role with an NFL team, it probably wouldn't be the Cowboys.
"I don't think that that would happen in Dallas," Aikman said on KTCK 1310 AM.
John Elway returned to his old stomping grounds as the executive vice president of the Denver Broncos in 2011, and it's worked out pretty well. The Broncos are one win away from returning to the Super Bowl for the first time since Elway led them there in 1998.
"I visited with John [Elway] last summer at length one evening at the Hall of Fame and talked to him about some of the challenges and the things that he had done there with the organization and he's done a remarkable job," Aikman said. "It's been very impressive. They've drafted good players. He's made good decisions, certainly, on bringing Peyton Manning in."
Jerry Jones was the owner of the Cowboys during the Aikman era, and it doesn't seem like things will change any time soon.
"At some point in time would I entertain the idea of intentionally getting involved with an organization? Yeah, I think that would excite me to some degree," Aikman said. "Where that may take place, who knows? But, the structure in Dallas is pretty much set. I don't anticipate anything like that would happen within the Cowboy organization."
Aikman has been a color commentator for FOX Sports since 2001.
"Right now, I'm happy doing what I'm doing," he said.
Follow Louis Ojeda Jr. on Twitter @LouisOjedaJr