After busy day for Stars, Nill pleased with Tuesday's additions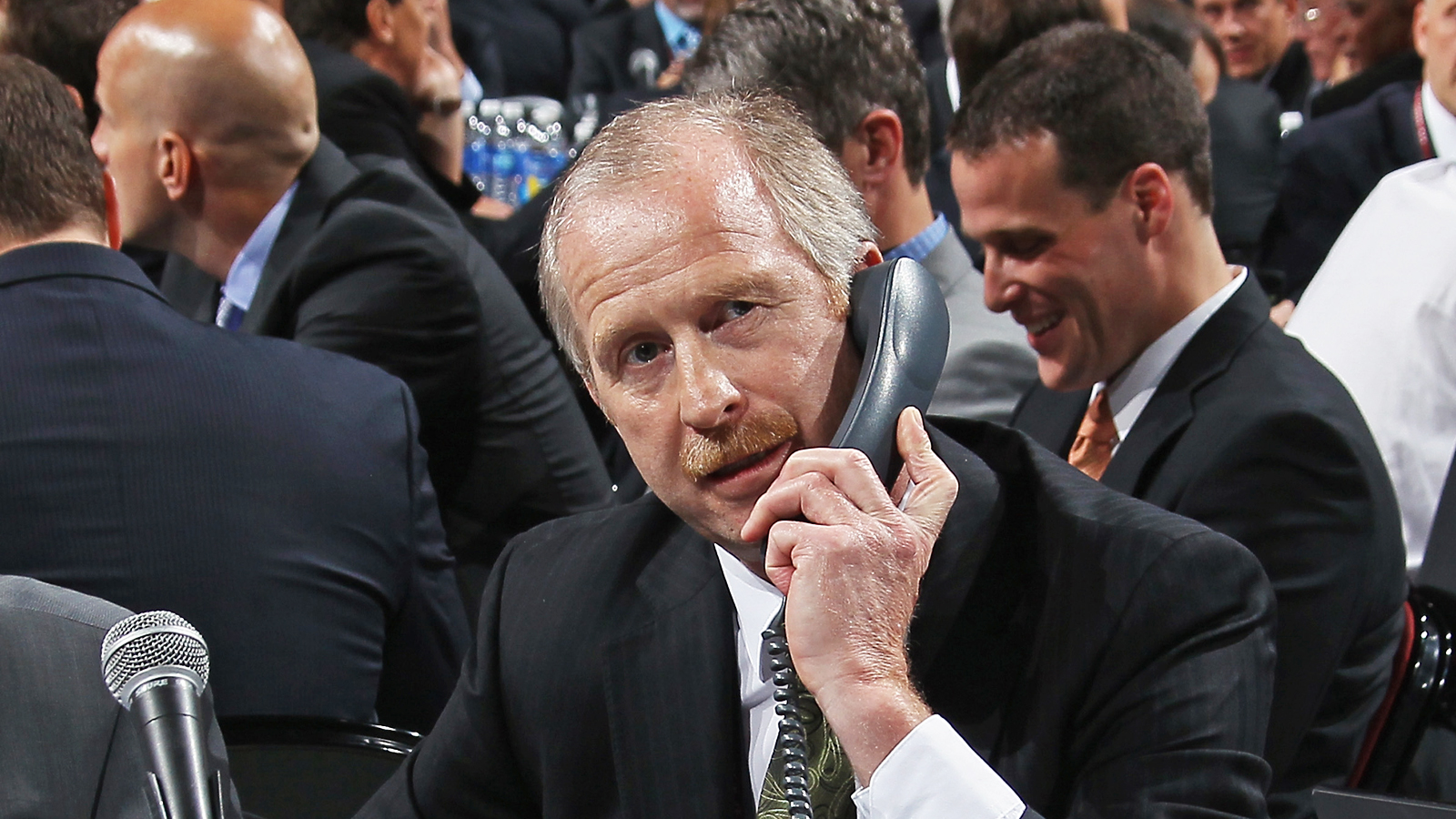 FRISCO, Texas—When Dallas Stars general manager Jim Nill was asked if the club was done adding new players for the day on Tuesday afternoon, the longtime hockey man admitted he was a bit tired and for good reason.
On Tuesday, the first full day of NHL free agency, the Stars acquired veteran center Jason Spezza in a trade with the Ottawa Senators and signed backup goaltender Anders Lindback, veteran winger Alex Hemsky and another veteran forward in Patrick Eaves.
All in all, it was a good and highly productive day for Nill and the rest of the Stars brass.
"I'm tired for today. We got one spot we can add but we're just going to kind of sit on the outside and see what happens. It's kind of a depth, fourth line, third, fourth line depth type of position," Nill said when asked if the Stars were making any more moves on Tuesday.
Tuesday started with news that the Stars had acquired Spezza from the Sens along with young winger Ludwig Karlsson with Alex Chiasson and two other youngsters heading back to Ottawa in the deal.
Of course, adding an elite-level center like Spezza, who is just 31 despite having over a decade of playing experience in the NHL, is big news for Dallas.
"Well, this is a huge move for our organization," Nill said. "We have some great centermen here, but anytime you can add a world-class player like Jason Spezza, it's going to help us keep up with the rest of the West. It's just a great day for the organization."
However, the Stars were far from finished with that trade. Later in the day, the club announced it had signed Lindback, who had spent the past two seasons with the Tampa Bay Lightning, to serve as the backup goaltender to Kari Lehtonen.
"We're excited about him. I know Mike Valley, our goalie coach, he's excited about being able to work with him. He's somebody we've been watching for a few years," Nill said of Lindback.
Then came the announcement that Dallas had also added veteran winger Ales Hemsky, a former teammate of Spezza's in Ottawa, to help bolster their roster.
Understandably, Nill was pretty high on the addition of Hemsky, who had gone to the Sens prior to last season's NHL Trade Deadline after being a fixture with the Edmonton Oilers for his entire career.
Nill likes adding Hemsky to the fold not just because he brings a great veteran presence, but also because he feels like he can make players like Stars captain Jamie Benn, Tyler Seguin and even Spezza better players because of his considerable skill set.
"We thought he'd have great chemistry with Benn and Seguin also, so we think he's a great fit for our team. He's highly skilled. He's a great passer and I think when you start putting him with shooters like Benn, Seguin, Spezza, I think people are going to be excited to watch the style of hockey that's being played," Nill said.
And on a conference call with media late in the day, Nill announced the Stars' final move of the day was the addition of Eaves, a player he knew quite well from his days in Detroit.
"He's excited to come here," Nill said of Eaves. "Great versatile player, he can play up in your lineup, can go down your lineup, play on the power play, kill penalties. A real versatile player and he's going to add some real good depth to the organization."
Nill has been the Stars' GM for about 14 months now and even he admits the process of turning things around in Dallas has gone much quicker than he thought it would. Of course, the longtime Red Wings assistant GM also knows that with today's move come higher expectations for this year's team.
"Are we ahead? I would say yes, we are. But still lots of work to be done. When I talked to the players after our playoff run this year, we didn't know if we'd make the playoffs or not and we made it. Now the expectation is to get higher. Now we added these two players and our expectations are higher even now," Nill said.