Academy Award winner McConaughey talks Longhorns, foundation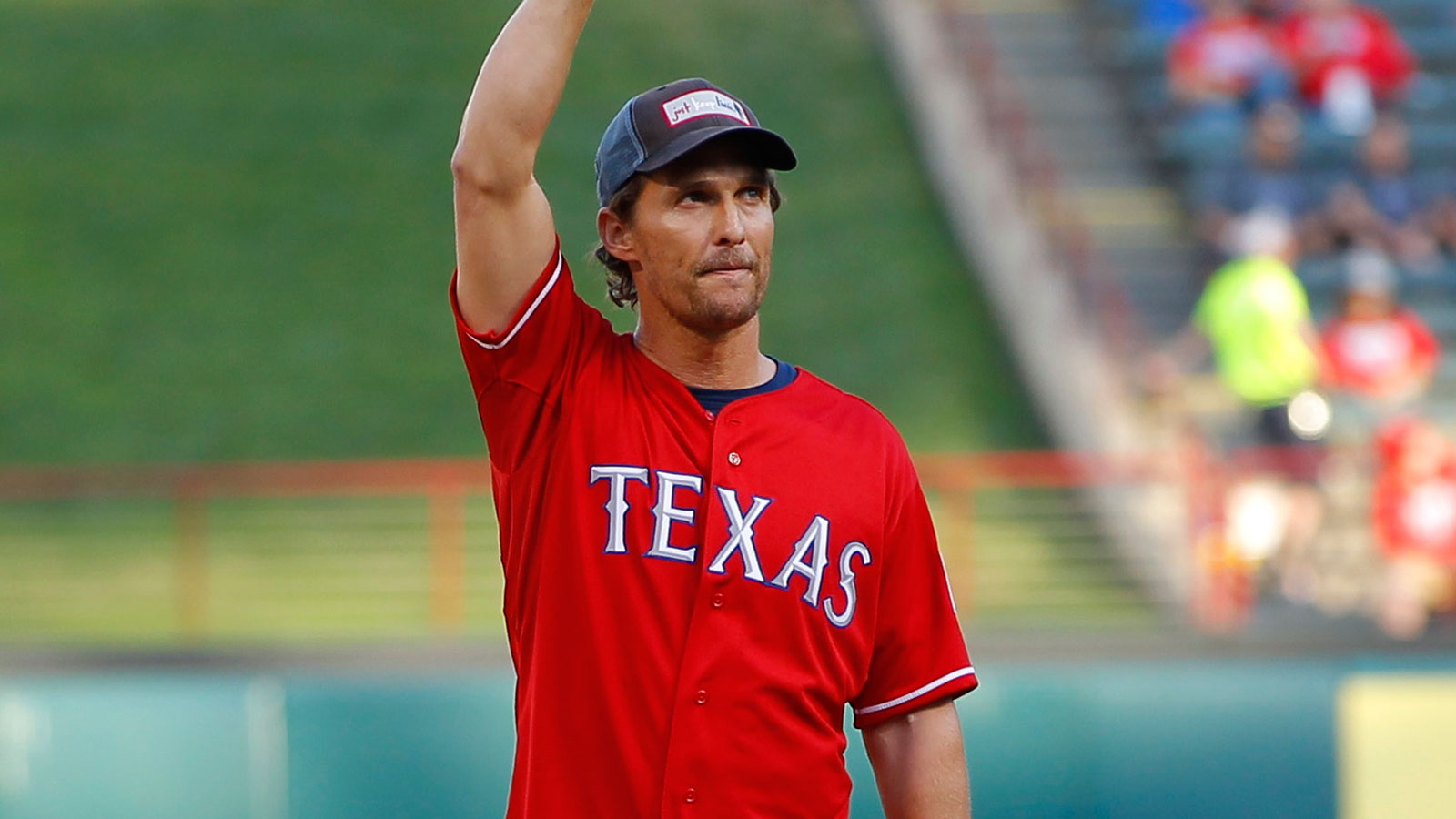 ARLINGTON, Texas — Academy Award winner Matthew McConaughey is a busy man.
That doesn't mean that McConaughey hasn't been paying attention to what's happening in Austin with the Texas Longhorns football team though.
The former UT student, who was at Rangers Ballpark as part of his Just Keep Livin wellness program, likes the way the Texas program is heading under new coach Charlie Strong.
"I haven't met him yet but I'm looking forward to it," McConaughey said. "I'm positive until I've got something to be negative about. I like what he's doing. He's coming in and making some changes. I think that old-school style isn't out of time."
As busy as McConaughey has been, he also still has time for his foundation. Friday he met with students from Dallas Pinkston, Arlington Sam Houston and Fort Worth Diamond Hill-Jarvis at the Texas Rangers Youth Ballpark. He, along with Alex Rios, talked with the students who then played in a kickball tournament.
The foundation stresses nutrition, exercise and wellness for students. The students also do community service as part of the program, which is run locally by the Rangers.
McConaughey has made the foundation, which is in around 15 schools, one of the priorities in his life.
"I did something pretty interesting five years ago in my life and career," McConaughey said. "I closed everything up that weren't my top three priorities. I closed my production company. I closed down my music label. So I got rid of these other things that were hobbies and developments and things that were on my proverbial desk Monday morning. I said I want to be three things. I want to be a father. I'm going to run my foundation and I'm going to be an actor for hire. Those three things fill my time. That's one of my three things. The foundation is one of the three things in my life that I say 'Yep, that's something I'm doing. That's something I want to give my time to.'"