A&M quarterback race still wide open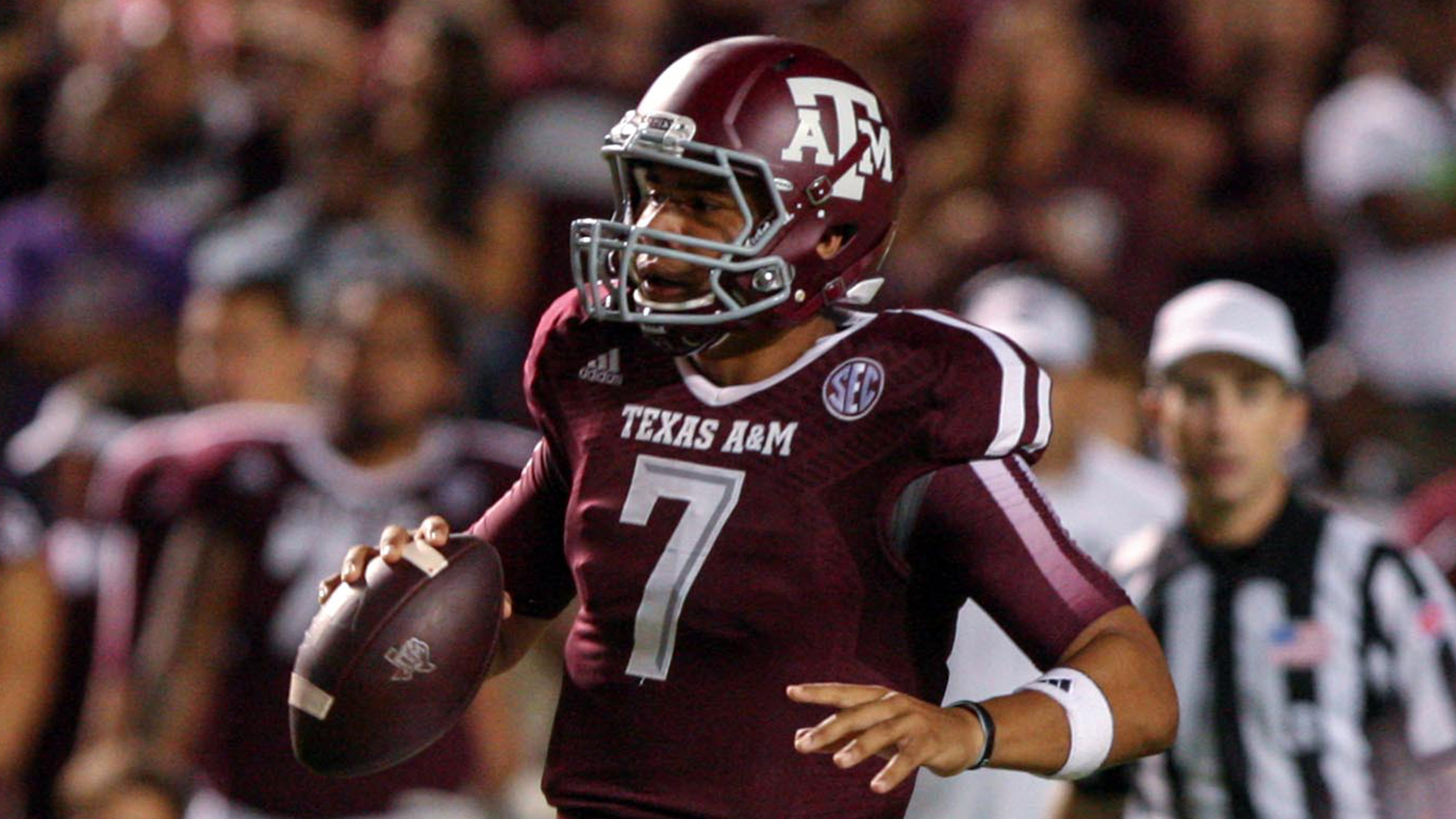 The early departure by Johnny Manziel for the NFL and the transfer of Matt Joeckel has left Texas A&M with little experience at quarterback.
But you won't hear Texas A&M head coach Kevin Sumlin complaining about the A&M quarterback situation.
He's confident either freshman Kyle Allen or sophomore Kenny Hill will be able to handle the job this fall.
The departure of Joeckel to TCU has opened up the door for more repetitions for both quarterbacks vying for the job.
"Both of those young guys – Kenny Hill and Kyle (Allen) – are going to continue to compete into and through two-a-day practices," Sumlin said during Wednesday's SEC spring teleconference. "They're going to get more turns probably at this point by sure numbers. You're going to raise the number of reps but you have to make sure the number of reps aren't too high because they're so young and they're not used to throwing that many balls."
The Aggies wrapped up spring drills earlier this month and while Hill has more experience at A&M than Allen, that doesn't mean that Allen can't win the job.
The early enrollee from Arizona has impressed since he arrived on campus. The same goes for highly-touted receiver Speedy Noil.
"Obviously these guys should be going to prom next week, should still be in high school," Sumlin said. "He and Speedy. Both those guys came in here with the mindset they wanted to play as true freshman and they've handled everything we've thrown at them. Academically they're doing very, very well. We've got finals this week. Athletically they've been able to handle the offense and the growth."
Once Joeckel left the program the practice reps increased for both Hill and Allen. The only quarterback who appears to have a spot locked up is Conner McQueen, who figures to be the No. 3 signal caller in College Station.
Getting on campus early has also allowed Allen to get a grasp of the A&M offense.
"I think with the installation we were able to move along probably a little bit quicker with him (Allen) than we have in the past," Sumlin said. "We changed some things in how we did things from a meeting schedule standpoint early this spring and were really able to get quite a bit of the installation in meeting with players before we actually started the practice process because of the number of guys offensively and defensively that are going to have to play for us."