A look at Mavs' potentially 'lovely' playoff picture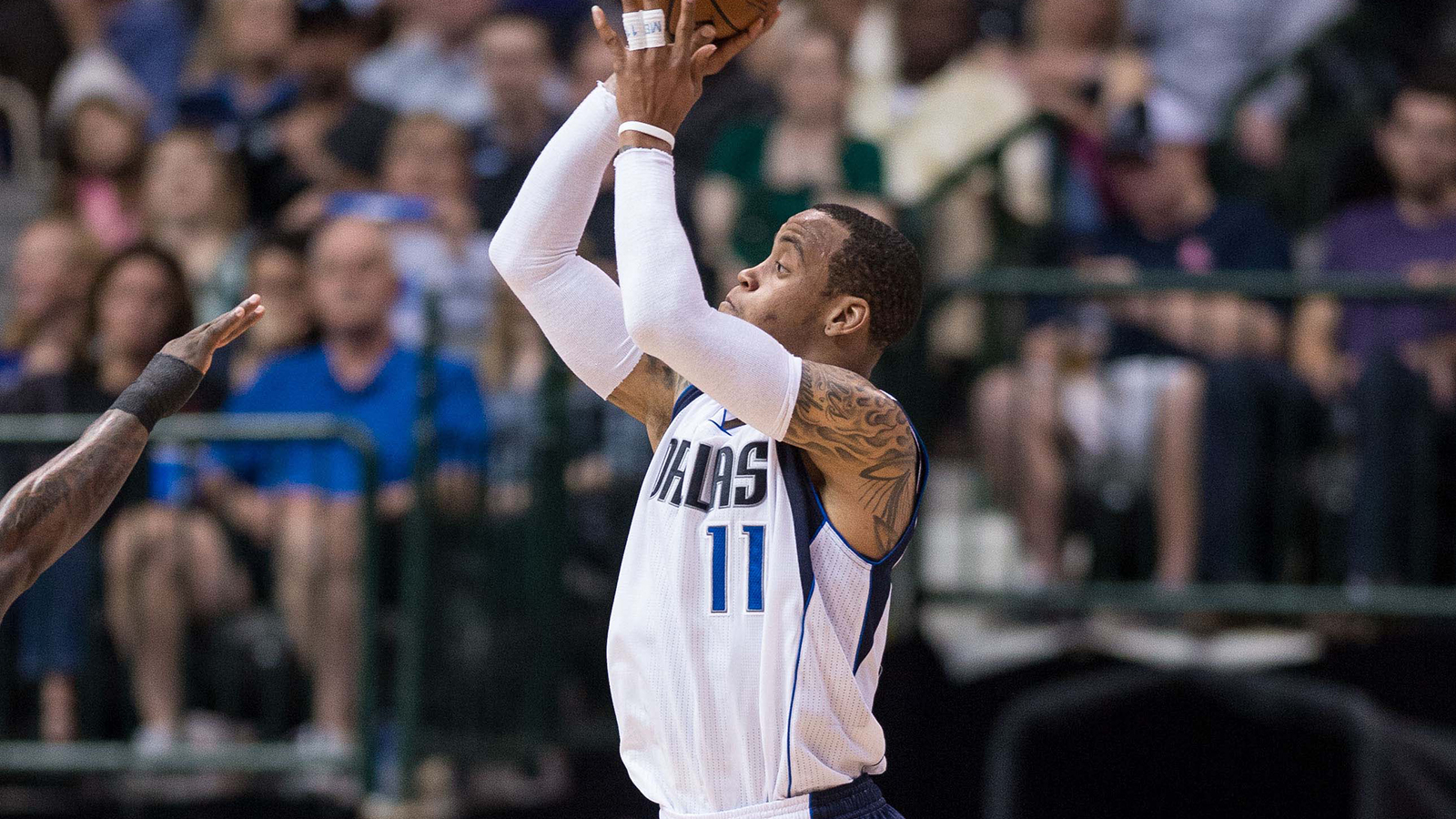 DALLAS – For the 13th time in 14 years, the Dallas Mavericks are in the NBA playoffs.
"It's lovely," said Monta Ellis after the Mavs' Saturday night playoff-clinching 101-98 win over Phoenix. "We set this goal at the beginning of training camp. Everybody doubted us. …"
The chip-on-the-shoulder/us-against-the-world mindset is the oldest self-motivational tool in sports, and if it works for Monta — the first-year Mav who will make just his third postseason appearance in his nine-year career – good for him. But in fact, Mavs management has long set the bar high here.
"Our franchise," coach Rick Carlisle said, "it stands for winning championships. And you can't win a championship unless you get to the playoffs."
Dallas is in due in large part to the 1-2 punch of Monta Ellis and Dirk Nowitzki, who have pushed the Mavs to a 49-win season and seventh place in the West – with a slight chance for sixth place remaining in the final three days of the regular season.
"It feels good to be back in the 'Big Dance,"' Dirk said. "I mean, that's where competitors want to be — on the big stage and in the playoffs."
It could, conceivably, feel even better depending on the next few days.
On Sunday night, the Grizzlies got their 48th win by beating the Lakers. That means Memphis is teed up for a showdown with the 47-win Suns tonight. If the Suns win, Dallas clinches at least the seventh seed (and avoids an 8-vs.-1 playoff opener with the Spurs). If Memphis wins, Phoenix is out and Wednesday's Mavs-at-Memphis game becomes the "seventh-place" decider. (And a likely playoff opener against OKC.)
Meanwhile, 49-win Golden State lost in OT to Portland on Sunday. So the door remains ajar for Dallas to finish sixth. But that requires not only a Mavs win at Memphis on Wednesday but also two more Warriors losses in their final two games — to Minnesota tonight and at Denver on Wednesday.
The Mavs, for all their ups and downs this season, are a half-game out of sixth and on the verge of a 50-win season.
"It's big," Carlisle said of Dallas' berth – wherever it might be. "I don't know who our matchup is going to be. It'll be tough, whatever it is. But we'll be ready."