A bigger, better Anthony Davis already 15 pounds heavier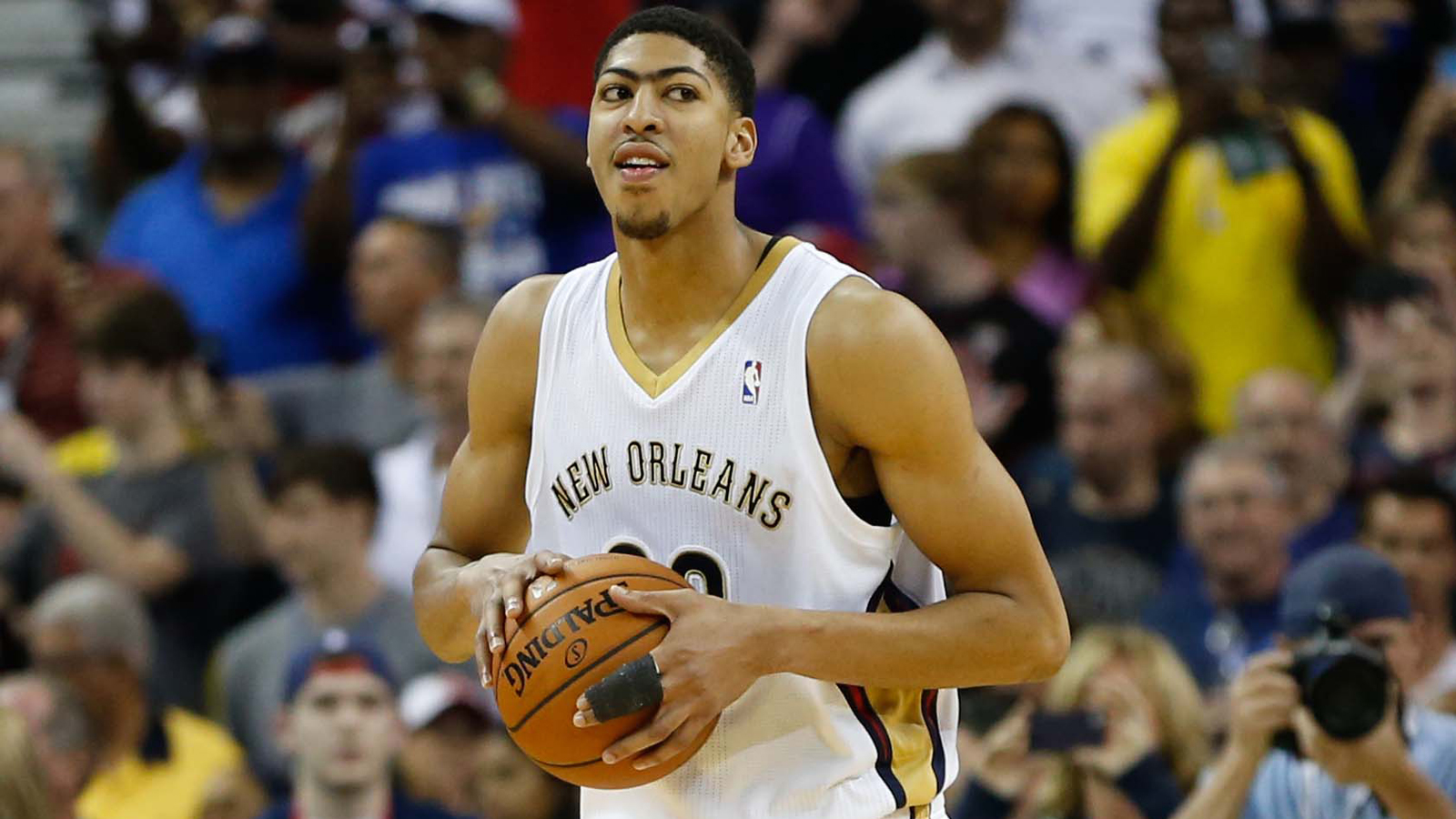 The maturation process is far from complete for the Pelicans star forward, 21-year-old Anthony Davis. Opponents and fans can expect to see a bigger, more seasoned All Star when next season begins.
Already this offseason, Davis has added another critical 15 pounds to his 6-foot-10 frame.
Go behind the scenes with @AntDavis23 in the weight room as he prepares for next season: http://t.co/9N8B2IENkl | pic.twitter.com/USC6n5f4Tc

— New Orleans Pelicans (@PelicansNBA) June 2, 2014
"He's about 237 right now," head coach Monty Williams said. "That's really good for us. It gives us a good barometer for how much weight he can put on in a short period of time. He's already maxing out where we thought he'd be, and it's early in the summer."
Davis ended this past season weighing in at about 220 pounds. Keeping the weight on in his sophomore season was a struggle for Davis, given he played a team high 35.2 minutes per game. At the end of Davis' rookie year, he weighed just 212 pounds, a true lightweight amongst successful NBA power forwards.
The Pelicans are strictly guiding how Davis adds his weight, despite the Kentucky product's love of pizza. The goal is much more complicated than just higher numbers on the scale.
"We've been really cognizant about not putting on fake weight," Williams said. "You can take a lot of protein shakes, lift a ton of weight and jack yourself up to 245 or even 250 in AD's case. The problem with that is it throws your body mechanics off. Guys who do that end up with back issues or joint problems."
It's not just injury the Pelicans staff is trying to shield Davis from; they're also trying to protect and preserve his speed while adding more weight to his body.
"You can lose your burst," Williams said. "That is one thing we don't want to lose with AD. He's the best running big in the league. He'll probably come into camp at about 240 and get down to 235, but he'll be nice and strong."
Williams will enjoy ample opportunity to monitor and guide Davis before the Pelicans begin training camp in Metairie. The duo will participate with top-ranked TEAM USA in its upcoming quest to win a world championship in Spain at the FIBA World Cup of Basketball in August and September.