7 things to know heading into the Sooners' season opener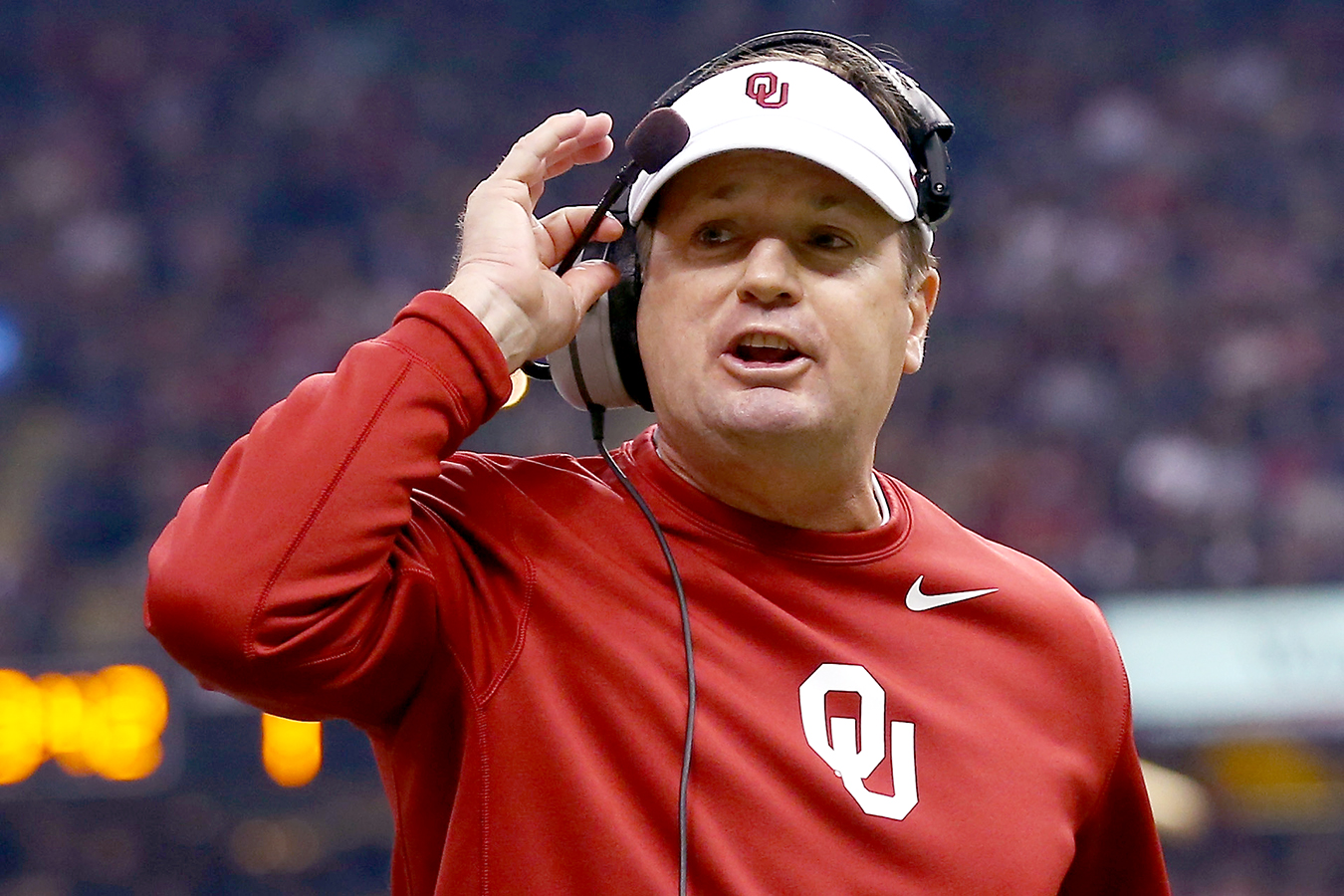 The Sooners first game of the season is Saturday in Norman, Okla., against Louisiana Tech.
Here are seven things we learned Monday at the Bob Stoops weekly meet with the media:
1. Stoops is not going to talk about players who might not be with the the team in 2014
Yeah, even if you want to know if Dorial Green-Beckham is practicing well or is going to class or has any interest in coming back to the Sooners next season, Stoops wasn't having it on Monday.
Green-Beckham's appeal to play in 2014 was denied by the NCAA, so the Sooners won't have the accomplished receiver who transferred from Missouri. As for starting linebacker Frank Shannon, Stoops said nothing has changed. "The situation is unresolved," Stoops said, going on to sternly say he wasn't going to be answering any more about Shannon, either.
Stoops did say Rashod Favors has been worked in at both inside and outside linebacker, providing a bit more depth behind Jordan Evans and Dominique Alexander. He didn't say it, but Shannon, the team's leading tackler last season, was not listed on the team's first or second team. Shannon is still listed on the team roster.
2. The Blake Bell experiment is about to be debuted
Bell, the former Sooner quarterback, will start at tight end. That's right. We've speculated on it and the coaches have said throughout the spring and summer Bell was coming along. Now we get to see for sure.
"If anyone deserves the right to have a great senior season, it's him," co-offensive coordinator Jay Norvell said.
Of course, Bob Stoops did say Bell was taking a limited number of snaps at quarterback, too. Hmm.
3. The running back situation is not so clear
Oh, it's more clear than it was – maybe. Keith Ford and Alex Ross are listed as co-first teamers, basically suggesting what we have known all along – that there is no clear frontrunner. Stoops did say freshman Samaje Perine would also be used.
Ford played in 10 games last season, but had limited action the second half of the season after fumbling against Texas. Ross saw very limited action all season, getting just three carries in 10 games.
The good news for all the running backs is the Sooners have a history of playing all sorts of running backs in all sorts of situations. Remember, Brennan Clay was never the most-talented, but he was a consistent performer for four seasons. OU also turned to a walk-on – Dominique Whaley – not too long ago.
4. There is some clarity to the defensive backfield
Julian Wilson, who has played mostly nickel back the past two years is now the starter at left corner. Meanwhile, Cortez Johnson, who transferred from Arizona and started two games last year, is nowhere to be found on either the first or second team at any position in the backfield.
Hatari Byrd will not be starting at free safety. The starter will be Ahmad Thomas. Byrd is listed as the second teamer along with freshman Steven Parker.
5. Keith Ford says he's learning
Ford, the running back of the near future, says in high school he didn't have to worry about ball security. Now, it's something he has to think about every day.
But he also said people are making a pretty big deal about it.
"I was a freshman," Ford said of the fumble against Texas. "It was a learning period. Thank God it happened at a young age. I was doubting myself and I was calling my parents every day."
Meanwhile, Stoops says holding onto the ball is the most-important thing and just because a guy doesn't play, doesn't mean anything more than that.
"You have to demonstrate you can handle your business that's the No.1 thing any running back can do," Stoops said. "As far as grudges. Just because he's not playing, there's no grudge. It will take several games for those guys to show they are going to be responsible."
6. The kickoff and punt returners are set
Alex Ross and Durron Neal will handle kick return duty. Sterling Shepard will return punts along with Zack Sanchez.
7. Uniform watch: status quo
Stoops said the team would be wearing their normal uniforms when they play Louisiana Tech. No change to the alternate uniforms this week. That means, if you're wanting to freak out about the Sooners not being traditional enough, you'll have to wait at least one more week. Stoops didn't say when the team would wear the alternate uniforms.
Follow Andrew Gilman on Twitter: @andrewgilmanOK