35 predictions for Oklahoma vs. Texas Tech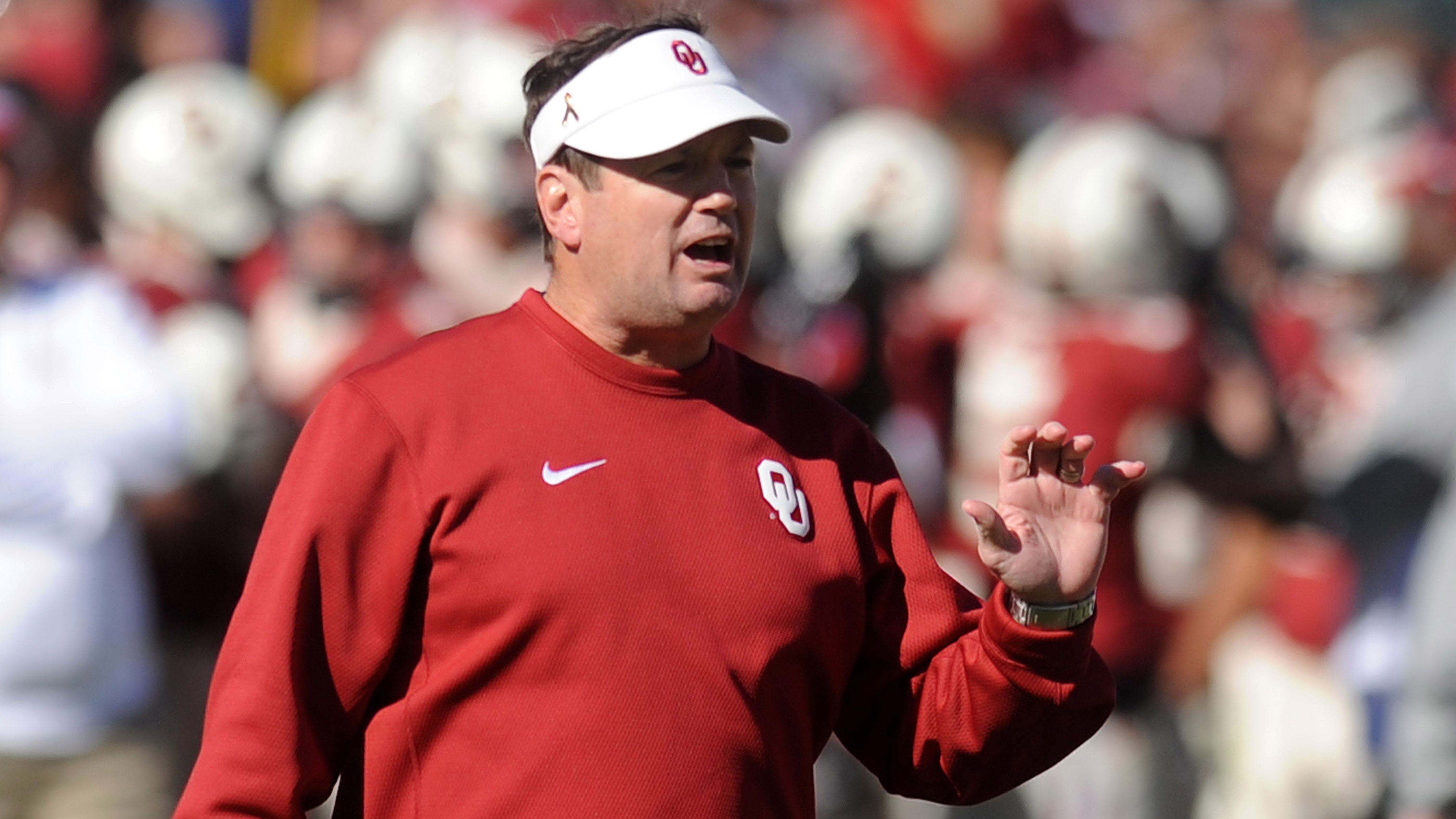 The alternate uniforms didn't work.
The urgency of needing to beat a ranked team didn't work.
Certainly, the Oklahoma passing game didn't work all that great and the result of Saturday's loss to Baylor doesn't seem to work very well in the minds of most Oklahoma fans.
The crowd booed and then many folks left early.
Now the question is whether the Sooners will show up Saturday in Lubbock, Texas, against the Red Raiders. Not literally, because if they didn't that would be a significant story, but figuratively.
My guess is the bus does arrive safely and the Sooners do suit up and play. Here are more sure things for Saturday.
There's just not a lot to play for this season if you're Oklahoma. The team is 6-3, there's no shot at winning the Big 12 and there's no chance of a marquee bowl game. Now that your mood is sufficiently soured, you can enjoy it when 1. Oklahoma runs for 250-plus yards against the Red Raiders, including 2. at least 150 in the first half.
Texas Tech is the worst in the conference defending the run and while the Sooners haven't been consistent in much of anything the past six games, they can run the ball. Tech allows 246 yards per game. OU is getting 225. 3. That means OU is going to run it. A lot. 4. Samaje Perine will have more than 20 carries. 5. Alex Ross will have 15 or more. 6. Keith Ford will have 10 or more. 7. Even reserve, David Smith will get in the game.
8. And you won't even notice Cody Thomas is making his first start. Just kidding. 9. Of course you will. Even with Thomas handing the ball off on regular occasion, it will be hard to escape worrying about what could happen in Lubbock. Because it has before.
10. You remember Joey Halzle in 2007. And not fondly. Halzle came in for an injured Sam Bradford, and against one of the worst defenses in the nation, couldn't lead the Sooners to a win. OU lost 34-27 and fell out of the national title picture.
11. You remember Landry Jones in 2009. It's not like that Sooner team was any good, just 6-4 heading into the game, but c'mon. Tech had 549 yards and the Sooners had just 310 in the 41-13 loss.
12. Those kind of results won't happen Saturday. OU might not have a lot to play for, but Tech is so, so bad. Meanwhile …
13. Sterling Shepard will play.
14. Blake Bell will not play quarterback.
15. Thomas will throw for a touchdown.
16. And run for one.
17. OU gets at least three turnovers.
18. And doesn't allow a 100-yard rusher.
19. Zack Sanchez gets an interception.
20. Cody Thomas throws one.
21. Alex Ross won't get a chance to return more than one kickoff.
22. And he'll take it at least 30 yards.
23. There's just no real reason to worry, but then again once the Sooners lost for the third time this season – last week vs. Baylor — the worry factor for the rest of the season kind of disappears.
24. This will be the game you think out loud about Baker Mayfield. You know, the transfer from Texas Tech who hasn't been eligible this season. He will not be on the Sooner sideline during the game. 25. Don't be surprised if you hear reports of Mayfield being in the stands or in town, though.
26. Remember, this is also the game where the Sooners won't need him. 25. OU will trail at some point in the first quarter. 27. But the Sooners will have 21 or more points by halftime. 28. And lead by at least a touchdown. 29. Plus, Michael Hunnicutt makes a first-half field goal.
30. Basically, you'll spend the game Saturday wondering where this type of performance has been all season. 31. And wondering if it's the kind of thing that can be repeated with some regularity.
Too bad it's going to be hard to evaluate the Sooners the rest of the season. 32. Thomas will play well, but it's Tech. And next week it's Kansas. And after that, Oklahoma State. Not a ranked team among them. It's hard to know what to think. 33. OU won't face another ranked team this season. Including the bowl game, making 2014 a bit disappointing to most.
34. Saturday won't feel that way, from OU's perspective. 35. Sooners win easily.
Last week's record:15-19-1
Overall record: 148-149-14