Top prospects Albies, Swanson inch closer with minor-league promotions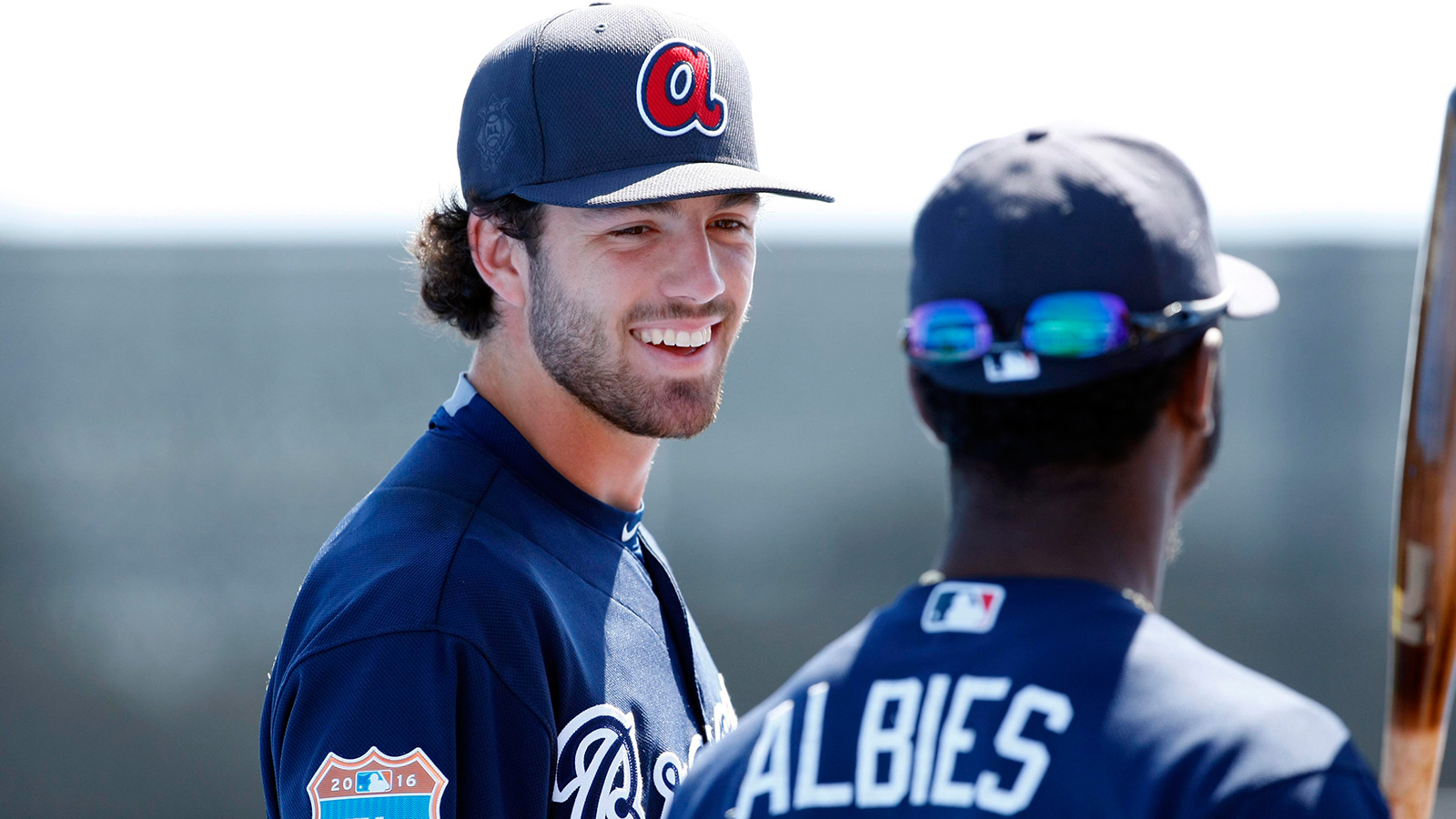 The Atlanta Braves' middle-infield situation is a mess at the major-league level, but the future continues to be a source of optimism.
Top shortstop prospects Dansby Swanson and Ozzie Albies both dominated with their respective minor-league affiliates in April and, on Friday night, received promotions to the next level. Albies, 19, is headed to Triple-A Gwinnett while Swanson, 22, is on his way to Double-A Mississippi after just 42 professional games.
The two standout prospects will continue to play shortstop as the franchise's pending decision on which player will transition to second base remains on hold.
Albies, the organization's No. 3 overall prospect, opened the seasons as one of the youngest players at the Double-A level, and it did not matter. He raked to the tune of .370/.433/.519 in 90 plate appearances and used his speed to leg out five doubles, two triples and two stolen bases. He'll now complete the youngest left side of any infield with Gwinnett third baseman Rio Ruiz, another fast-rising prospect turning heads in the International League.
Swanson has yet to slow down in the minors. The Braves' top prospect dominated in Low-A ball for the Diamondbacks in his first taste of professional pitching and turning around in his first stint with the Braves to hit .333/.438/.520 in 89 plate appearances for the High-A Carolina Mudcats.
The Braves have yet to find a middle-infield answer at the MLB level this season.
Veteran Erick Aybar has been a veritable disaster in the early going, posting a minus-1.1 wins above replacement after hitting .169/.186/.205 in 22 games. He's turned that production around over the past two series, but he's still posted the worst WAR and second-worst on-base percentage and slugging among qualified hitters. Daniel Castro is a definitive defensive upgrade, but his decent hitting stretch is behind him (31 weighted runs created plus).
Second base has not been much better with Jace Peterson and Kelly Johnson. Recently signed Gordon Beckham had been the team's most productive middle infielder, but he's currently sidelined with a hamstring injury.
All of which leads back to Albies and Swanson.