Ride the FOX Sports Fan Express to Turner Field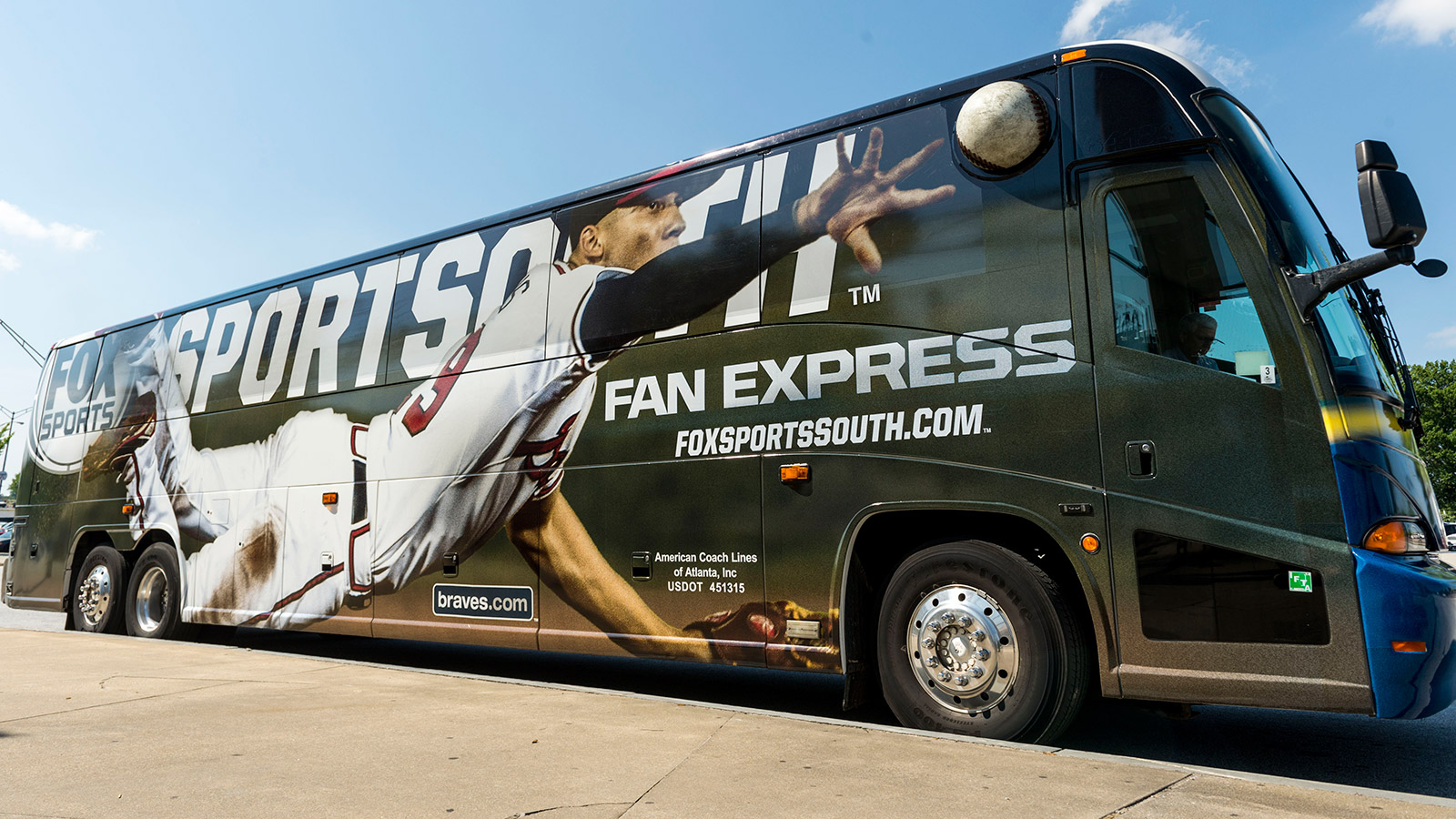 Travel like a VIP to Turner Field: the FOX Sports Fan Express is back!
Braves Country can ride in style with door-to-door service to and from the ballpark at no additional cost to their group ticket package. The Braves-branded luxury coach bus can accommodate between 30-55 fans and includes Wi-Fi and video screens throughout the interior.
Please contact the Braves Group Sales department at 404-614-1493 to book seats today. Additional information can also be found here.
FOX Sports Regional Networks' FOX Sports South and SportSouth, are scheduled to televise 156 Braves games in 2014; this is the most Braves games carried in the history of the networks. Eighty-three games are currently scheduled for SportSouth and 73 games are slated for FOX Sports South.