Nets tab Hawks assistant Kenny Atkinson as next head coach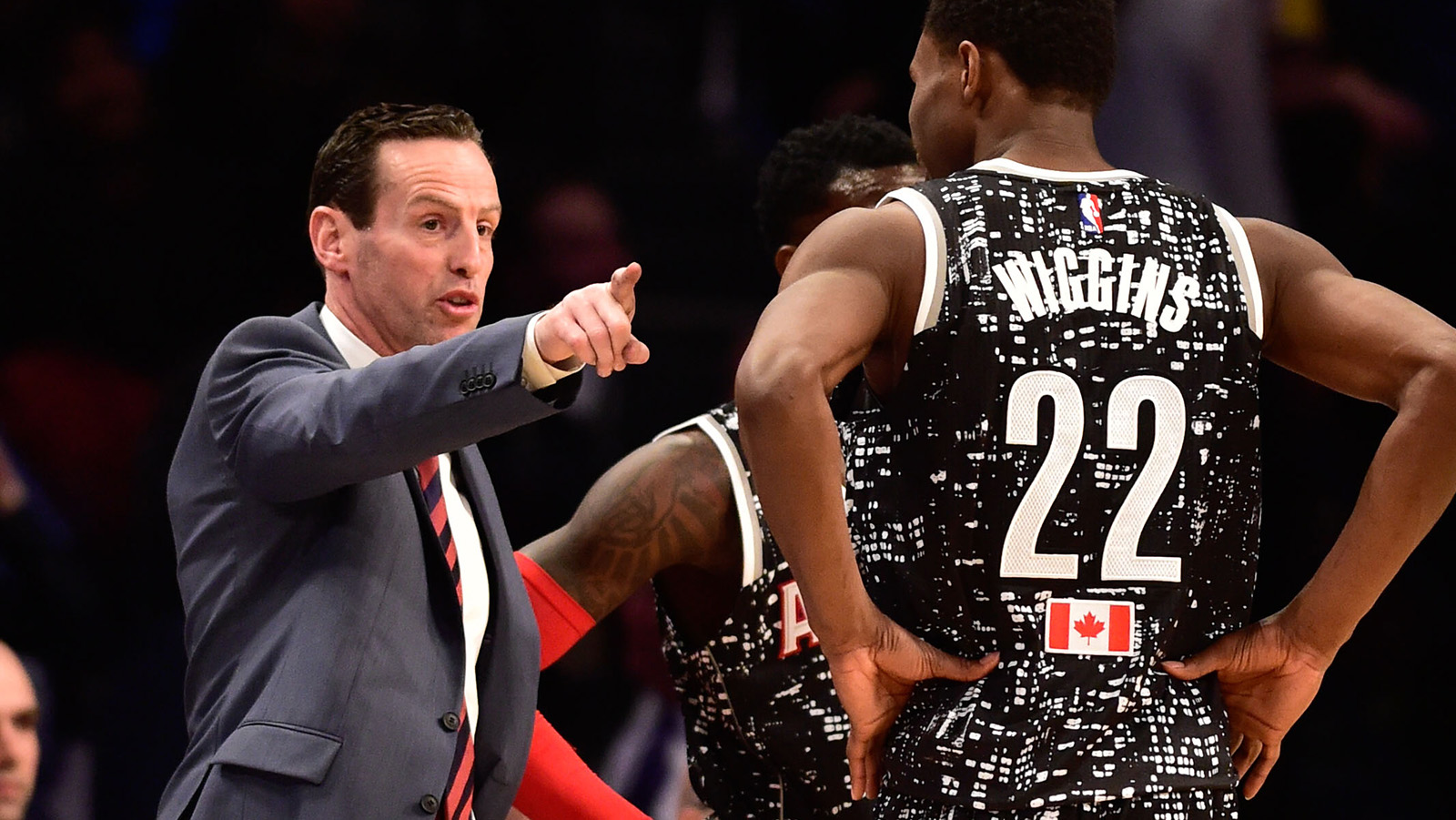 Two months into his tenure with the Brooklyn Nets, new general manager Sean Marks is already tapping into his San Antonio Spurs ties.
The Nets will hire Atlanta Hawks assistant Kenny Atkinson as their next head coach, the team announced on Sunday afternoon.
"Kenny's years of NBA coaching experience working under successful head coaches such as Mike Budenholzer and Mike D'Antoni have provided him with the foundation and experience we were looking for in a head coach," Marks said in a statement. "We believe that Kenny's core principles, leadership,communication skills and exceptional background in player development make him an ideal fit for the culture we are building in Brooklyn."
Atkinson, considered one of the top assistants in the league, does not have direct ties to San Antonio or Gregg Popvich's coaching tree, but he's served the past three seasons under former Spurs assistant Mike Budenholzer after previous stints with the New York Knicks and Houston Rockets. This is his first NBA head coaching gig, though he's taken on more responsibility within the Hawks organization, including running the franchise's summer league team, and serving as the head coach for the Dominican Republic's national team at this past summer's FIBA Americas Championship.
Atkinson, 48, took over as Atlanta's top assistant when Quin Snyder accepted the Utah Jazz head job in June 2014. A player development guru, Atkinson has been instrumental in helping the likes of DeMarre Carroll, Kent Bazemore and Paul Millsap log career years for the Hawks.
Atkinson will remain with the Hawks throughout their playoff run.
Atlanta took a 1-0 first-round lead over the Boston Celtics on Saturday night.
"Together with Sean and his staff, we look forward to building a winning tradition here in Brooklyn," Atkinson said in a statement. "I also want to acknowledge and thank Mike Budenholzer and the entire Atlanta Hawks organization for their cooperation and support throughout this process. While I am eager to begin working with the Nets, I remain committed to my coaching responsibilities with the Hawks for the remainder of the postseason."
A New York native, Atkinson inherits a roster that finished with a 21-61 record for a franchise that does not fully control its first-round draft rights until 2019.
There are potential benefits down the road — Brooklyn just opened its new practice facility, the ownership has not wavered in committing financial resources and, unlike Atlanta at the moment, the Nets claim their own D-League team — but the immediate future will place an emphasis on Atkinson's staff getting the most out of the present situation.
"I am very happy for Kenny and excited that he's earned the opportunity to be a head coach," Budenholzer said in a statement. "His competitiveness, knowledge and feel for the game and passion for player development are all at a high level and will serve him well as a head coach. With him and Sean in place, the Nets have a very strong foundation to build on."