Lingering soreness sends Braves starter Julio Teheran to 15-day DL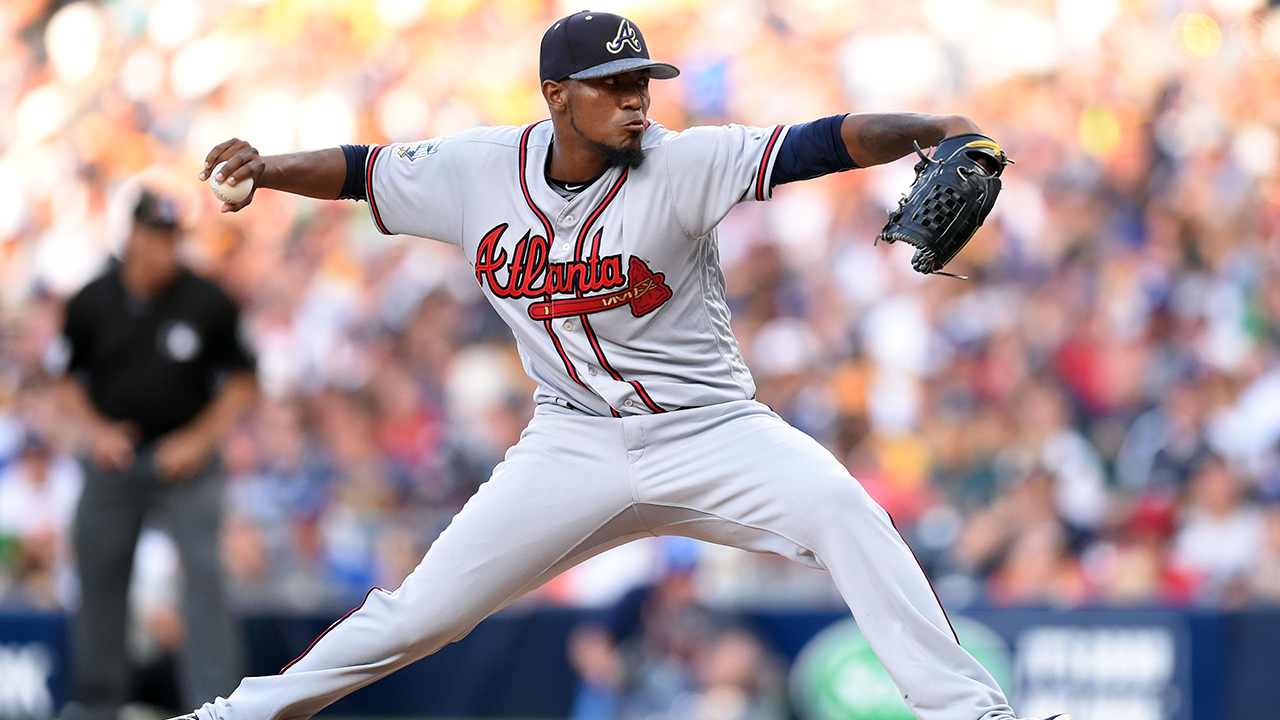 On Sunday, a day removed from his five-inning outing against the Philadelphia Phillies, Atlanta Braves starter Julio Teheran felt lingering soreness in his right lat — discomfort that traced back to his previous start on July 22. The injury will force the 25-year-old right-hander to the 15-day disabled list, continuing the franchise's ongoing scramble to find five healthy starting pitchers.
"Obviously I didn't feel completely 100 percent (against the Phillies), but I still went out there and competed and pitched like I always do," Teheran said. " … The next day it was pretty sore. That's why we know that something was — that we need to do something."
The injury will not require an MRI and doctors told Teheran that resting the muscle is the No. 1 priority over the next two weeks. He is scheduled to make at least one rehab start before returning to the big-league roster.
It is Teheran's first career trip to the disabled list.
Teheran exited his July 22 start against the Colorado Rockies in the fifth inning after feeling discomfort and was initially listed as day to day. But when his fastball velocity sat in the upper 80s during his Saturday outing, the Braves had seen enough. Teheran was replaced on the 25-man roster by new outfield acquisition Matt Kemp.
The DL trip undercuts an impressive bounce-back season for Atlanta's No. 1 starter. Teheran owns career-best numbers in ERA (2.91) and walks per nine innings (1.94), rattling off 2.2 wins above replacement through 134 2/3 innings pitched. His record sits at just 3-9 thanks to a long-standing Braves tradition: No MLB starter has received less offensive support than Teheran's 2.62 runs per start.
Teheran joins a growing list of young Braves starters to spend time on the disabled list for short-term injuries this season, a trend which has left manager Brian Snitker to announce the next day's starter on a near-nightly basis. Mike Foltynewicz, Williams Perez and John Gant preceded Teheran on the 15-day disabled list. Snitker mentioned Gant, Aaron Blair and Rob Whalen — each rookies — as potential options to fill Teheran spot.
"It's hard. It's hard for an organization to cover that," Snitker said of the rotation's revolving door. "We keep finding people to do that. They do a great job down there. Our scouting and player development and all that does a great job of keeping guys in the mix. They always have somebody.
And you never know. It might be that young guy that gets a chance to come here, like John Gant who nobody really knew who he was. And then he came up and he had two or three really good starts and kinda put himself in the picture. That next guy is probably down there waiting to happen right now."