Ian Krol optioned as Braves continue to narrow bullpen options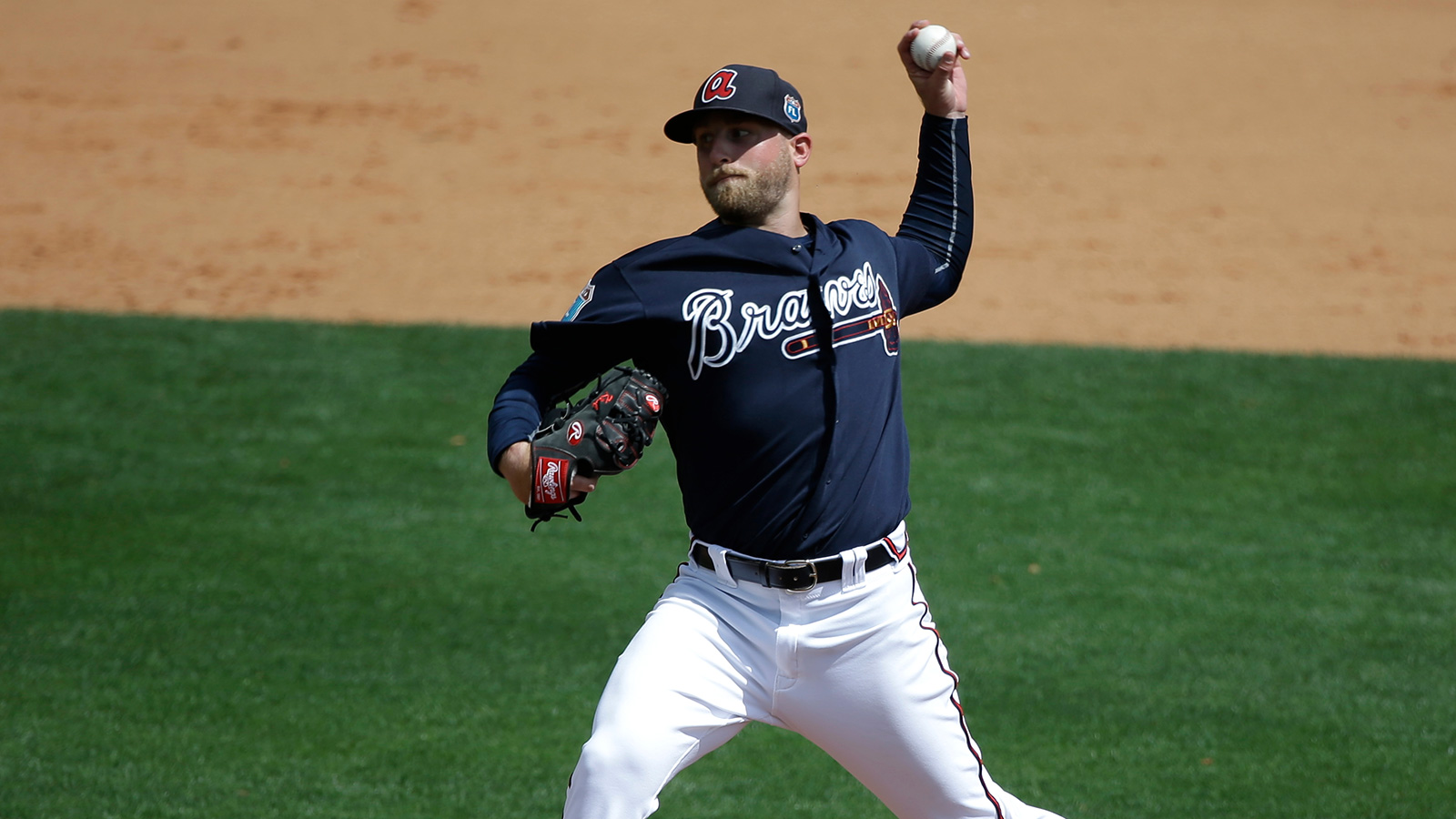 The Atlanta Braves' roster, notably its bullpen, continues to take shape.
The franchise made four roster cuts on Saturday morning, optioning left-hander Ian Krol and right-hander Ryan Weber and reassigning catcher Willians Astudillo and infielder Reid Brignac to minor-league camp.
Krol, the MLB-ready piece in the Cameron Maybin trade, is the headliner. After Atlanta trimmed its options by sending Matt Marksberry to Double-A Mississippi and returning Rule 5 Draft pick Evan Rutckyj to the Yankees, Krol was one of the few left-handers remaining who had a chance to stick around.
The problem? Spring production. The 24-year-old allowed nine hits, four walks and eight earned runs in 5 2/3 innings pitched in Grapefruit League action, running up a 12.71 ERA.
With Krol in Gwinnett, the bullpen could lean on offseason pickup Alex Torres or look to the open market for their lefty relief options. There's also the possibility that southpaw Manny Banuelos transitions into a relief role or minor-league arm Hunter Cervenka, who posted a 2.25 ERA in camp, gets called back up after being sent to minor-league camp.
The rest of the moves were expected.
Brignac, who has bounced around the majors for five different teams, is an interesting case after hitting .294/.381/.471 this spring — though his quiet career numbers offer a fairly convincing counterpoint. The Braves appear fairly set with infield depth, but keeping Brignac in Gwinnett provides experienced depth if the parent club suffers an injury or trade in that department.
Weber needed an excellent spring to re-submit his name into the equation for the 25-man roster, but he simply could not miss opposing bats. The 25-year-old posted a 7.11 ERA and allowed opposing batters to hit .379 against him this spring. Astudillo simply provided organizational depth in camp behind MLB starters A.J. Pierzynski and Tyler Flowers.
The Braves now have 36 active players in major-league camp.