Braves sign top international prospect Kevin Maitan for $4.25 million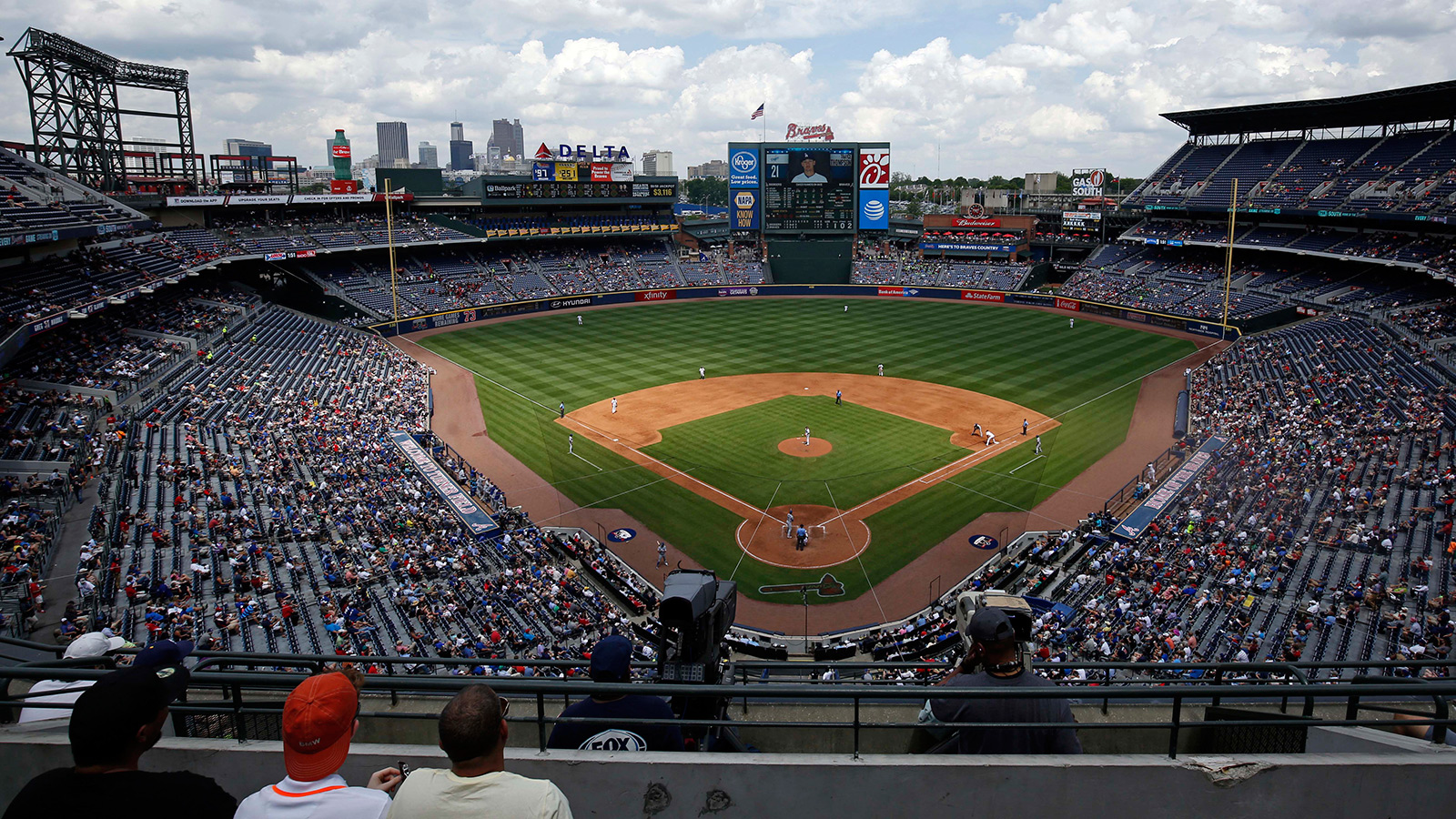 The Kevin Maitan Watch has ended in predictable fashion.
Maitan, a 16-year-old shortstop out of Venezuela and the No. 1 international prospect, signed with the Atlanta Braves after more than a year of being linked to the franchise in various capacities. The switch-hitting star prospect reportedly signed a $4.25 million bonus.
At 6-foot-2, 175 pounds, Maitan has been the talk of the international scouting community for years, drawing "generational talent" praise and comparisons to Miguel Cabrera and Miguel Sano. As general manager John Coppolella pointed out, "From what our scouts say, the best player to come out of Latin America in the last 10 years."
"The physicality, the athleticism, the tools across the board with a plus bat and plus power," one scout told Baseball America. "I thought he was far and away the best player in the class. We saw him a lot, we saw him early and we saw him hit in games. He made a lot of contact and a lot of hard contact. We saw a power display in games, hitting balls over the fence. It was impressive."
Maitan is the crown jewel of an impressive — and expensive — international haul for Atlanta, which the franchise has been promising for months.
Along with Maitan, the Braves landed the top international catching prospect Abrahan Gutierrez (No. 18 overall per MLB Pipeline, $3.5 million) and shortstops Yunior Severino (No. 19, $1.8 million), Yenci Pena (No. 22, $1 million) and Livan Soto (No. 24, $1 million). The Braves also hauled in right-handed pitcher Juan Contreras out of the Dominican Republic — a top-50 prospect according to Baseball America.
Only the San Diego Padres signed more top-25 prospects than the Braves.
Coppolella called Gutierrez "1-A" in terms of the Braves' international priority list, not only due to his talent level as a defensive catcher with right-handed power but also because of the franchise's need for top-tier catching depth.
In total, the Braves out-spent their international bonus pool of $4,766,000 by a wide margin (more than $7 million) which will result in penalties through both heavy taxation and loss of future pool money for the next two years. With the collective bargaining agreement expiring in December — and a potential international draft on the table — this was the year for clubs to spend above and beyond their pool allotments.