Braves place Gordon Beckham on disabled list with strained hamstring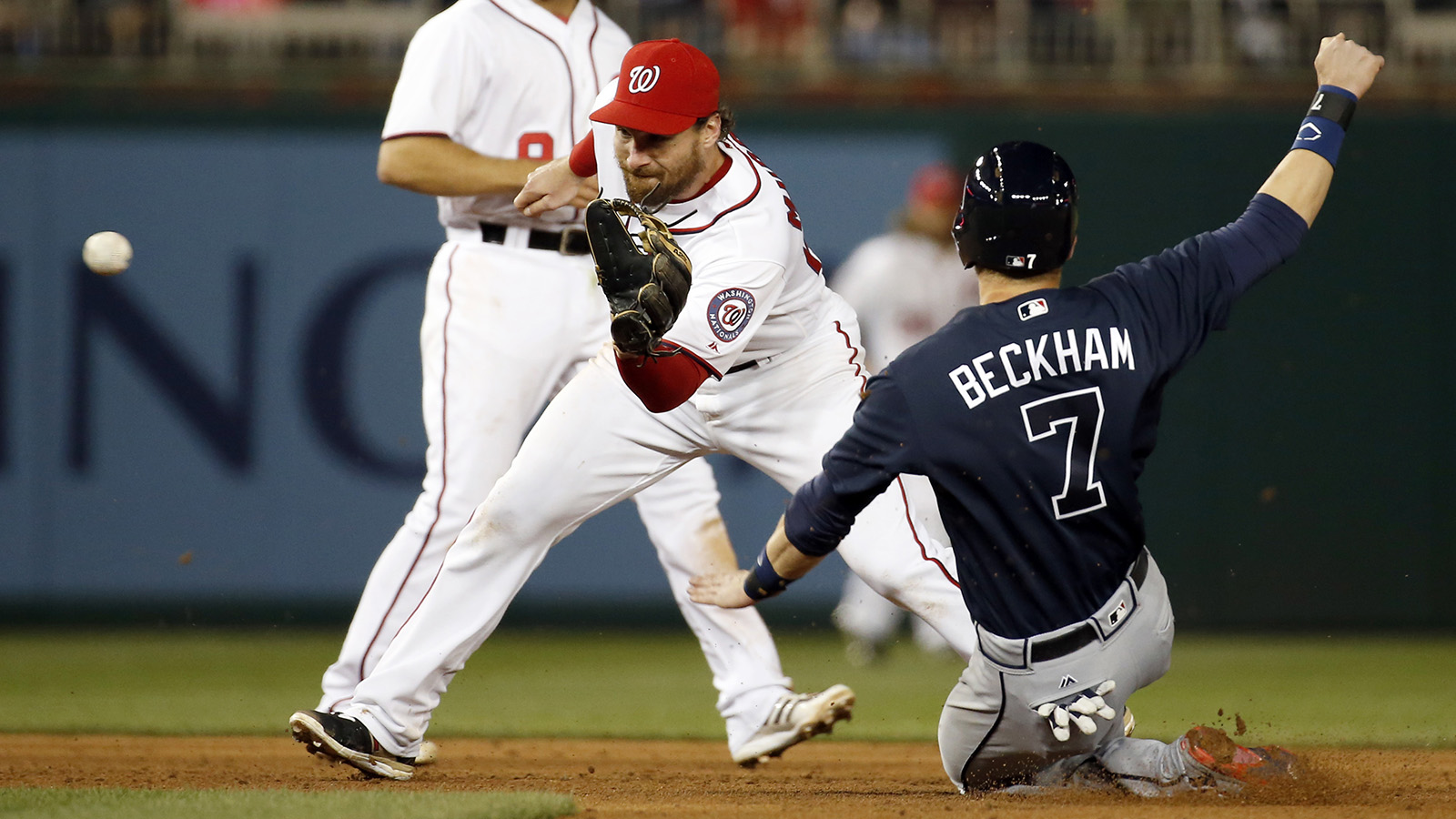 Braves infielder Gordon Beckham was placed on the 15-day disabled list on Monday with a strained left hamstring.
Beckham was unable to secure a starting spot in spring camp, but he's been one of the team's most productive hitters through the first 12 games of the season, slashing .280/.357/.360 while logging time at second and third base. Those hitting numbers rank as the third-best offensive numbers on the team (99 weighted runs created) behind Nick Markakis and Adonis Garcia.
With Beckham sidelined, the team will likely rely on some combination of Garcia, Jace Peterson, Kelly Johnson and Daniel Castro for the next few weeks.
Beckham is the third Braves player to be sidelined by injury this month, following starting center fielder Ender Inciarte (hamstring) and reliever Daniel Winkler, who is out indefinitely with a fractured elbow. The team's starting left fielder, Hector Olivera, is also out indefinitely after being arrested in Arlington, Va., on misdemeanor assault and battery charges in connection with a domestic incident.
The team recalled Ryan Weber from Triple-A Gwinnett to take Beckham's place on the 25-man roster.