World Cup Qualifying: Review of Manchester City players' performances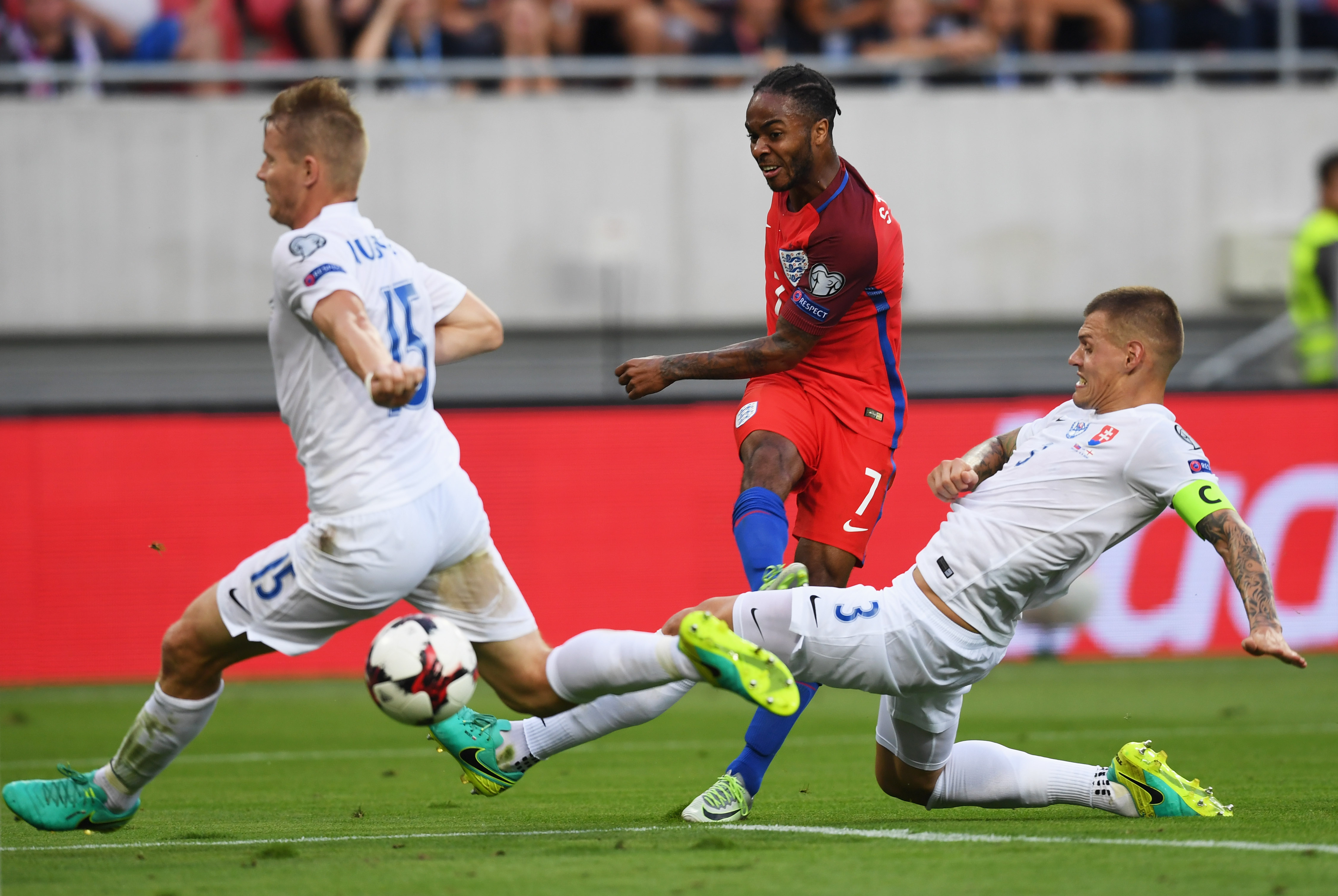 With the English Premier League on hold this weekend due to World Cup Qualifiers, we take a look at some of the Manchester City players who featured for their respective National teams. 
13 Manchester City players were chosen for their respective national teams for this weekend's World Cup Qualifying fixtures around the globe. Here is a recap of the players that featured in UEFA and CONMEBOL qualifying matches. 
UEFA:
Joe Hart (England): After being sent out on loan from Manchester City to Italian outfit Torino, a lot of fans and writers believed Joe Hart's spot in the England National Team was in jeopardy as well. That didn't seem to be the case as Hart started for England in Sunday's 1-0 victory over Slovakia. Manager Sam Allardyce kept Hart in between the posts for Sunday's opening UEFA Qualifying round. Hart had little to do, as he didn't need to save a shot in a 1-0 clean sheet, which saw Adam Lallana's 95th minute winner give England three points.
John Stones (England): The 22-year-old Stones has started his Manchester City career in good fashion, with an undefeated start in the Premier League followed up by next week's kickoff of the UEFA Champions League Group Stage. Partnered next to Chelsea's Gary Cahill, Stones didn't seem to be pressured at all in England's 1-0 victory. Slovakia's 36% possession and zero shots on target are valuable examples of that.
Raheem Sterling (England): After a dismal summer in France, Raheem Sterling has had a terrific start to his 2016 season with Manchester City. After two goals last weekend vs West Ham, Sterling looked to be a lock for a starting spot vs Slovakia. The right-winger started, and played 71 minutes in the victory. He worked very hard during the match but it seemed for little effect, according to BBC Sport.
Leroy Sane & Ilkay Gundogan (Germany): Still recovering from injuries and trying to gain fitness, both players did not feature or appear on the bench in Germany's 3-0 victory over Norway.
CONMEBOL:
Marlos Moreno (Colombia): The 19-year-old Moreno was an unused sub in Colombia's 2-0 victory on Friday vs Venezuela. In a match with easily could have been 4-0, Colombia got goals from James Rodriguez and Daniel Torres in the win. With players such as James, Carlos Bacca, Juan Cuadrado, and Luis Muriel in the squad, Moreno may be fighting for game-time.
Fernando & Fernandinho (Brazil): Both midfielders for Manchester City were not listed in the starting line-up or bench for Brazil's 3-0 victory over Ecuador on Friday.
Willy Caballero (Argentina): The City starting goalkeeper for the opening three matches of the EPL season was not listed in the starting line-up or bench in Argentina's 1-0 victory over Uruguay Friday evening. 
Want your voice heard? Join the Man City Square team!
Nicolas Otamendi (Argentina): Otamendi played the full 90+ minutes in his side's 1-0 victory. Paired with Everton's Ramiro Funes Mori, Otamendi looked in top form winning balls defensively and helping his back-line keep Uruguay from scoring. Uruguay only had two shots on goal and 44% possession against the ten-men winners.
Pablo Zabaleta (Argentina): Just like his back-line partner, Zabaleta featured the full match for Edgardo Bauza's side. He looked in full fitness and helped his side earn the clean sheet victory at home against some top competition on the other side of the pitch.
Sergio Aguero (Argentina): The Manchester City striker did not feature in the starting 11, or appear on the bench in Argentina's 1-0 victory.
Claudio Bravo (Chile): After signing for Manchester City from Barcelona, the keeper looks to be Pep Guardiola's starting goalkeeper going forward. However, Guardiola's new signing didn't feature in the match or the bench for Chile in their 2-1 defeat at Paraguay Friday evening.
With this round of fixtures in the books for some teams, other national teams will be in action on Monday and Tuesday. Here is the list of Manchester City players who will be in action early this week. 
Monday: David Silva & Nolito (Spain vs Liechtenstein)
Monday: Alexander Zinchenko, on loan from Manchester City. (Ukraine vs Iceland)
Tuesday: Kevin De Bruyne (Cyprus vs Belgium)
Tuesday: Willy Caballero, Pablo Zabaleta, Sergio Aguero, Nicolas Otamendi. (Venezuela vs Argentina).
Tuesday: Claudio Bravo. (Chile vs Bolivia).
Tuesday: Fernando, Fernandinho, Marlos Moreno. (Brazil vs Colombia).
Be sure to check back later this week for a recap of the remaining World Cup Qualifying fixtures in this international break!
More from Man City Square
This article originally appeared on